ISIS Used Guantanamo as Model, Former Hostage Says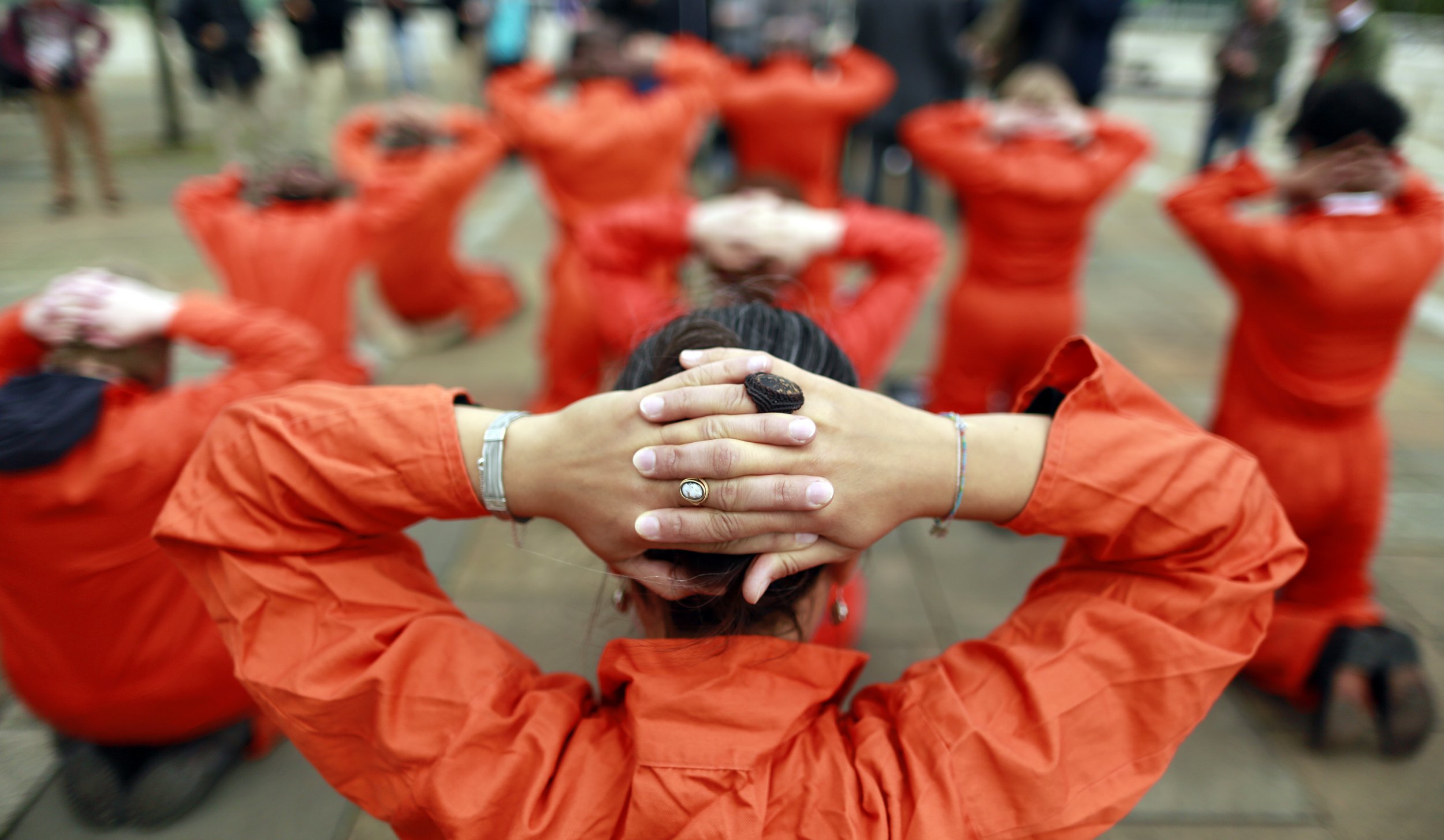 The Islamic State used the Guantanamo prison as a model for how it treated its hostages, according to former hostage Javier Espinosa, with many security cameras and guards who subjected prisoners to various levels of torture.
The Guantanamo Bay Detention Camp in Cuba is where the United States keeps some of its most dangerous prisoners, including terrorists; some of the guards' treatment of detainees there has been criticized as too harsh.
ISIS held Espinosa from September 2013 to March 2014 along with many hostages the terrorist group has since killed, including the American journalist James Foley. The orange robes ISIS makes its hostages wear are thought to be styled after the jumpsuits worn by Guantanamo prisoners.
The ISIS take on Guantanamo was first established in a large home north of Aleppo, Syria. Over the course of several years, 23 hostages were held by ISIS militants, primarily Westerners and a Russian, Sergei Gorbunov, who was one of the first to be killed. Other hostages, including Espinosa, were forced to view photographs of the execution. While other hostages were beheaded, Gorbunov was killed with an "exploding bullet" fired at his head.
Guards told the prisoners, "You may wind up like him. Or maybe we will make you unearth him and dig another grave so you can sleep with him," said Espinosa, who according to the AFP news service detailed his account in El Mundo, a Spanish newspaper.
Espinosa recalled conversations he had with Foley about ISIS guards' plans to style the prison after Guantanamo. "'They had this project for a long time. The [head guard] told us at the beginning they wanted to intern Westerners in a high-security prison with cameras and lots of guards,'" Espinosa quoted Foley as saying. "'They told us that we would be here for a very long time, because we were the first ones they captured."
In a nod to the conditions at Guantanamo, ISIS forced its captives to participate in mock executions.
Of the group of 23 Espinosa hostages was originally held with, only John Cantlie is still alive. Cantlie remains a hostage, and is now forced to act as a host for a jihadist propaganda web show and to write for the terrorist group's magazine. He is well liked among the group's sympathizers, who praise his videos.
Although the treatment of prisoners at Guantanamo has come under fire, U.S. Southern Command General John F. Kelly said he would not consider shuttering the prison of his own volition.