ISIS Defector From New York: 'I've Let My Nation Down'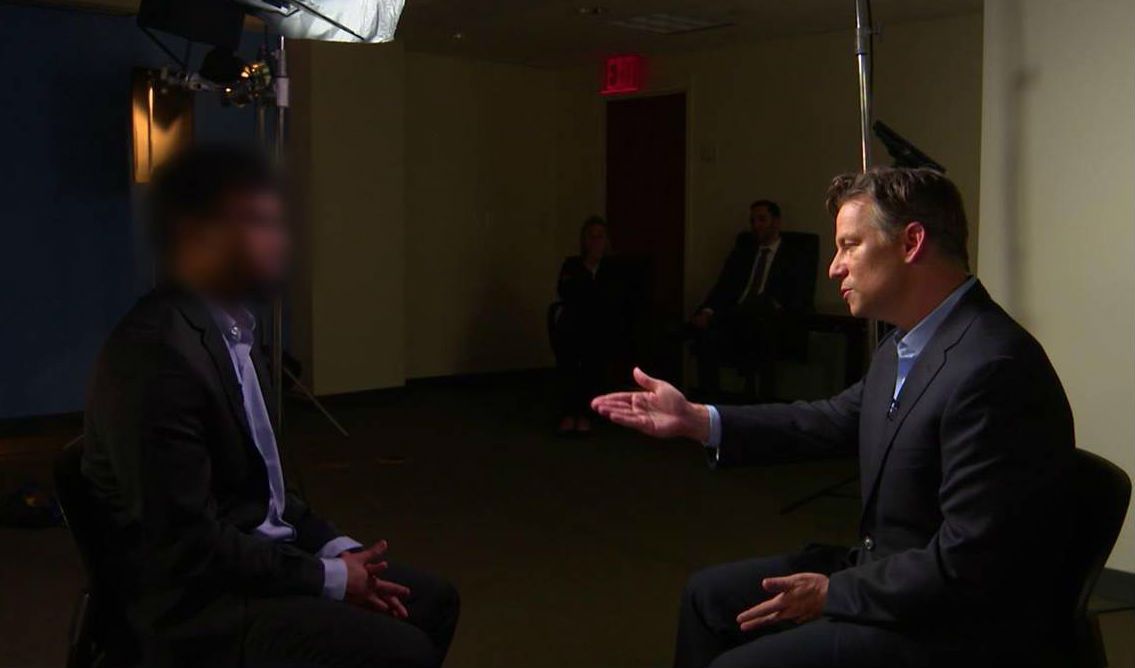 An American who defected from the Islamic State militant group (ISIS) has spoken out about his time in the radical Islamist group's caliphate, detailing grisly beheadings and the thrill some recruits got from suicide bombs.
"I've let my family down, I've let my nation down, and I've let God down, and I have a lot to make up for," he told NBC News.
Drawn in by the group's propaganda machine, the defector, identified only as "Mo," left the U.S. to join ISIS in Syria in June 2014 before fleeing five months later to Turkey. From there, the FBI returned him to U.S. soil and authorities placed him in custody.
The former Columbia University student says he became enchanted with the group's output of glossy videos, articles and images.
"At one point towards the end, as things were getting more and more serious, I did see severed heads placed on spiked poles," he said. "Like a lot of things, I just blocked it out."
Mo says that when he arrived he did not realize how sadistic ISIS truly was and its deviation from what he believed to be the true Islamic faith left him disillusioned with the group.
"The Islamic State is not bringing Islam to the world, and people need to know that. And I'll say that…till the day I die," he said.
He continued: "It was a tremendous relief. When I got to the door of the consulate, I literally just banged on the door and I'm, like, 'Let me in.'"
Mo is now working with American authorities as an informant after signing a cooperation agreement, providing the identities of ISIS members and their activities in Syria.
He has pleaded guilty to the charges of providing material support to an extremist group and receiving training from an extremist organization. He now faces a prison term of 10 to 25 years, but, depending on his level of assistance to U.S. authorities, he could receive a lighter sentence.
Mo hopes to use his return to the U.S. to spread a message about the reality on the ground in the group's caliphate. "It's obviously the worst decision I've ever made in my life. I'm helping in every sense that I can to help rid the world of the evil that I saw. And it's an arrow in my quiver every time I help."