ISIS Gains Ground in Syria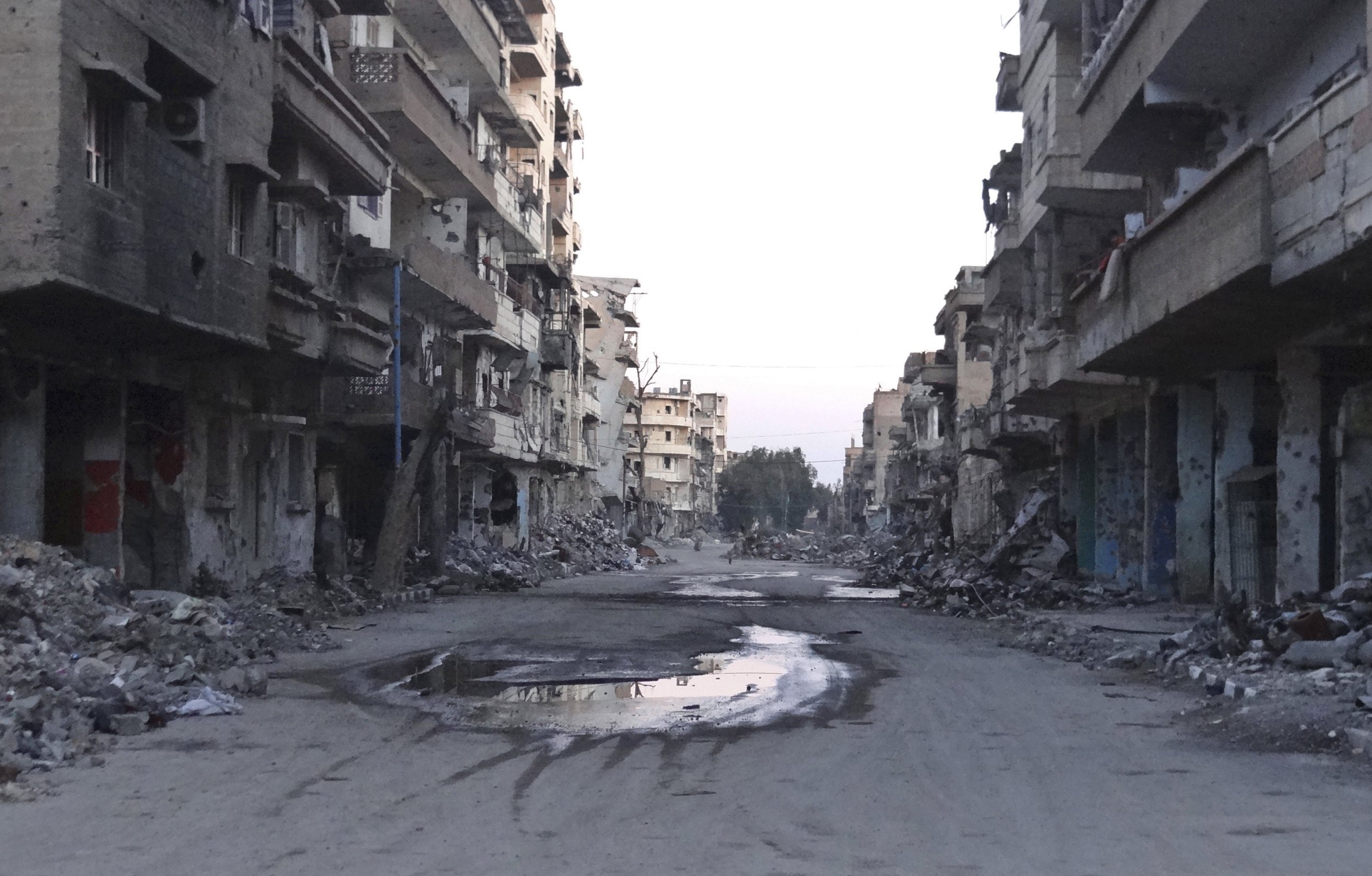 BEIRUT (Reuters) - Islamic State militants seized Syrian government-controlled territory in the eastern Syrian city of Deir al-Zor on Tuesday, a war monitor and a news agency affiliated with the ultra-hardline Islamist group said.
Islamic State took complete control of the city's industrial district after fierce clashes with Syrian government and allied forces, the Britain-based Syrian Observatory for Human Rights said.
The militant group captured nearly all of Deir al-Zor province, which borders Iraq, after seizing the Iraqi city of Mosul in 2014. The Syrian government, however, still controls part of the city of Deir al-Zor, which is besieged by Islamic State fighters, and an air base.
Five air strikes and shelling hit the area of fighting that was moving south towards the city's military airport, the Observatory said.
The Amaq news agency, affiliated with Islamic State, also said the group had taken positions previously controlled by the Syrian government in the industrial district, and was pushing south into the next district.
Syrian state news agency SANA did not mention gains made by Islamic State, but said Syrian forces destroyed some Islamic State arms caches in the industrial neighborhood.
Syrian and allied forces, supported by Russian air support, pushed Islamic State out of the ancient city of Palmyra in central Syria last month, eroding links between the group's presence in the west and east of the country. The militants seized the city in May 2015.