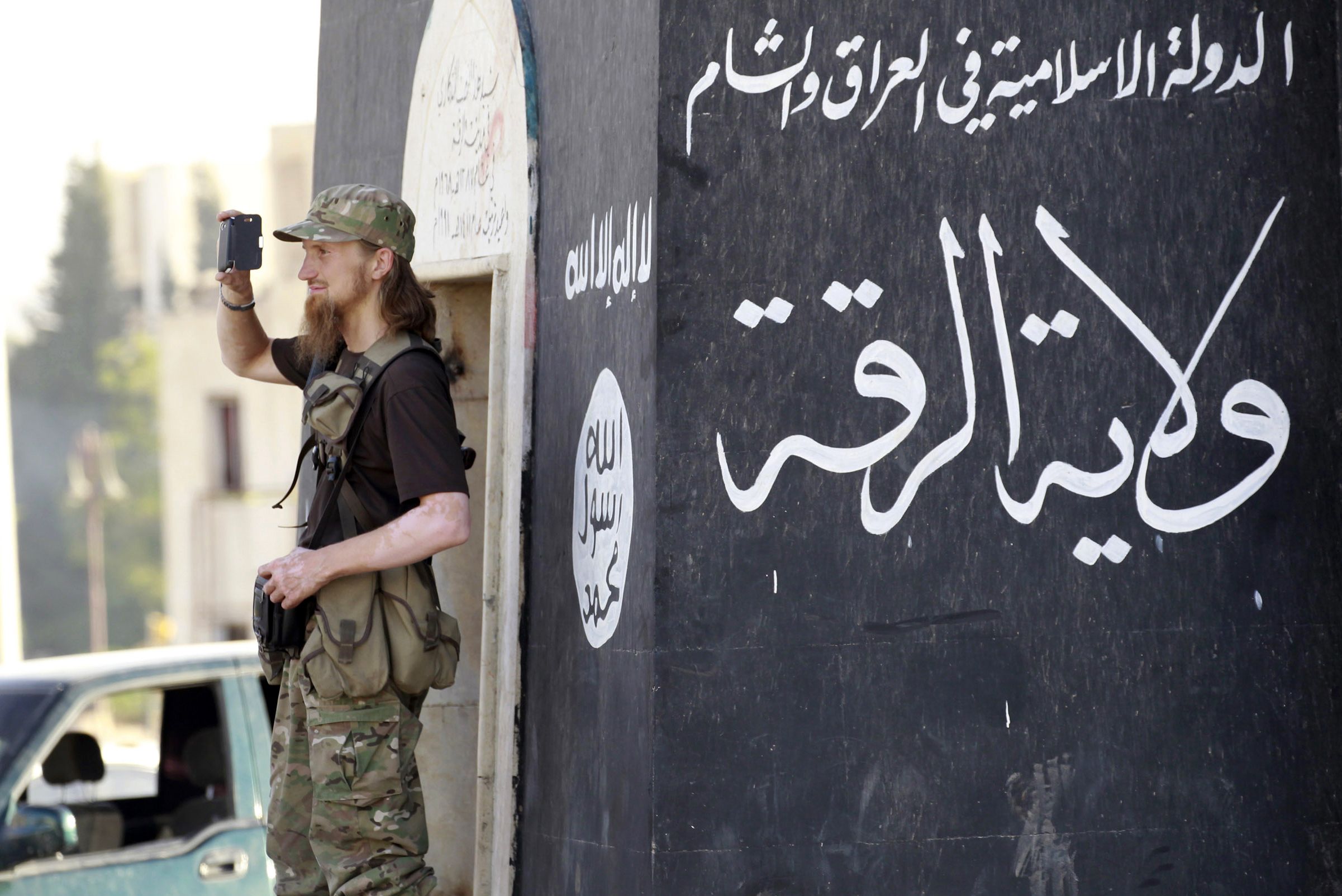 The Islamic State militant group has denied a claim from the United Nations that it ordered women and girls in Mosul, the northern Iraqi city it controls, to undergo female genital mutilation, the Guardian reports.
As Newsweek and several other publications reported yesterday, the UN's Jacqueline Badcock told reporters that ISIS had issued a "fatwa" for women and girls between the ages of 11 and 46 to undergo to the barbaric practice of having their external genitals removed for no medical reasoning, but to prevent "immorality." Reports also indicated that "severe punishment" would be inflicted on those who refused.
Yesterday, supporters of ISIS said the claims were "propaganda" and that the information originated in a falsified document, the Guardian reports. Some Kurdish officials and residents of Mosul have said it was true but reporters with knowledge of the area, including NPR's Leila Fadel, tweeted that the story was likely false. A document, believed to be photoshopped, also started circulating yesterday, but the BBC reports that analysts noticed spelling and language mistakes, as well as the use of the name "The Islamic State in Iraq and the Levant," which the group no longer uses.
One analyst who reviewed the document for the U.K.'s Independent newspaper said that introducing FGM would be a "huge shift for ISIS," and added that FGM is "not something jihadists have ever really taken up."
As it stands, there is still no confirmation over whether or not ISIS said anything about the procedure. But it does look increasingly like a case of misinformation or a hoax. More than 125 million women and girls alive today are living with the consequences of FGM, and in some African countries like Egypt and Somalia, the practice is near-universal.