ISIS Deputy Abdul Rahman Mustafa al-Qaduli Killed by U.S. Troops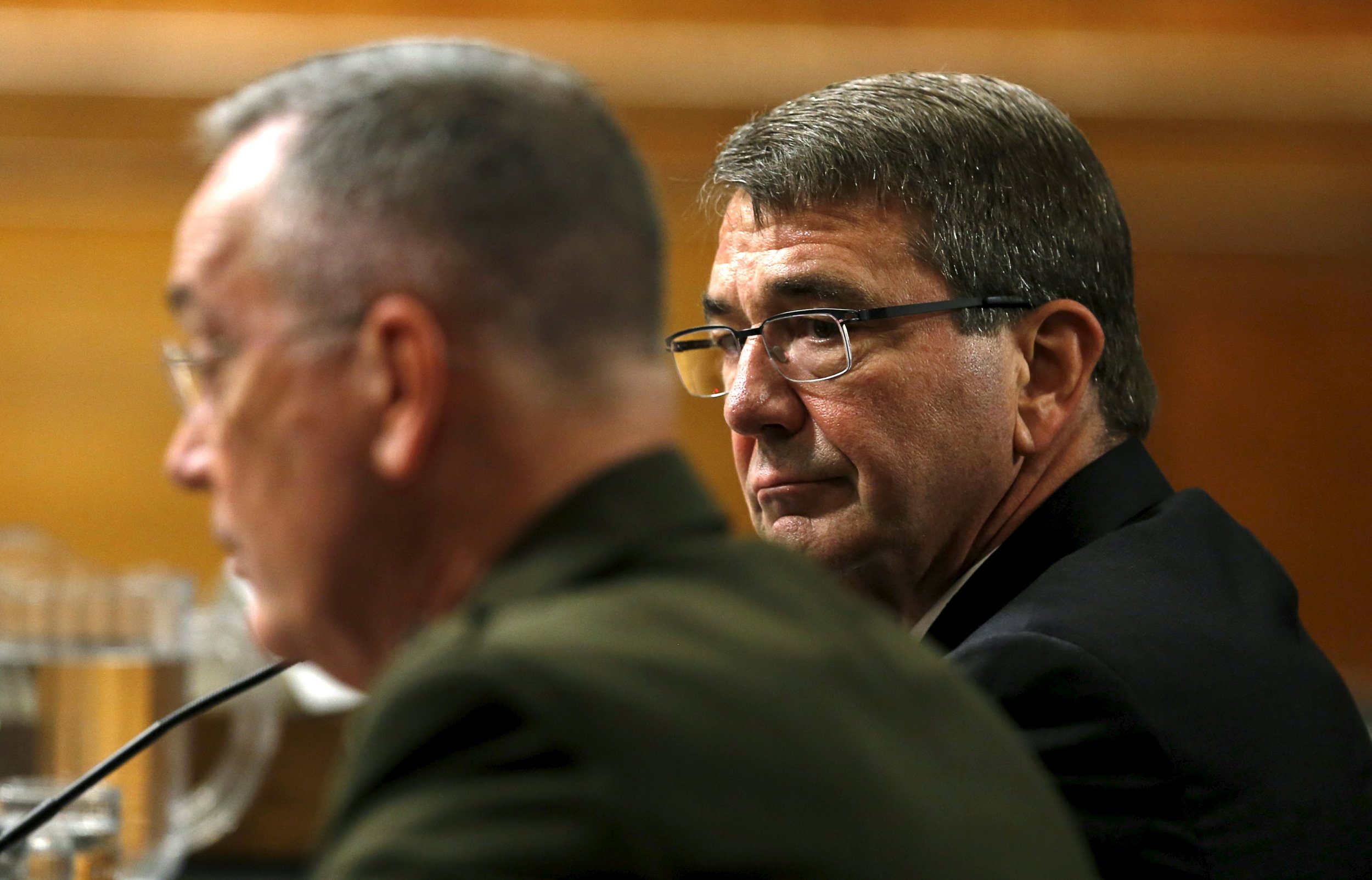 Updated | The No. 2 leader of the Islamic State (ISIS) militant group has been killed by U.S. forces in Syria, Defense Secretary Ash Carter confirmed on Friday.
Abdul Rahman Mustafa al-Qaduli, an Iraqi and the group's second-in-command, was also known as Hajji Iman. U.S. defense officials told NBC News that he was killed in a raid earlier this month.
Speaking during a press conference with Joint Chiefs of Staff Chairman Joseph Dunford, Carter referred to al-Qaduli as a "well-known terrorist." He declined to say where or how al-Qaduli's death occurred but did say he was the second senior ISIS leader killed in March.
Al-Qaduli was the finance minister for ISIS and was also involved in some external affairs, Carter said. He was born in Mosul, Iraq, in either 1957 or 1959 and had a dozen aliases, according to the State Department, which offered a reward of up to $7 million for information that would bring him to justice. Al-Qaduli was named a specially designated global terrorist by the U.S. Treasury in 2014.
"The removal of this ISIL leader will hamper the organization's ability to continue operations inside and outside of Iraq and Syria," Carter said, using an alternative acronym for ISIS. "We are systematically eliminating ISIL's cabinet."
Carter briefly mentioned the recent attacks in Brussels that killed more than 30 people earlier this week, including two Americans.
"Like Paris, Brussels is a strong reminder why we need to hasten the defeat of ISIL," said Carter, noting that the enemies of Europe and the U.S. "are one and the same." He could not confirm that al-Qaduli had any involvement in the Brussels attacks.
This article has been updated to include information from Defense Secretary Ash Carter's press conference.