When ISIS Is Destroyed, the Islamic State's Ruins May Give Rise To a New Al-Qaeda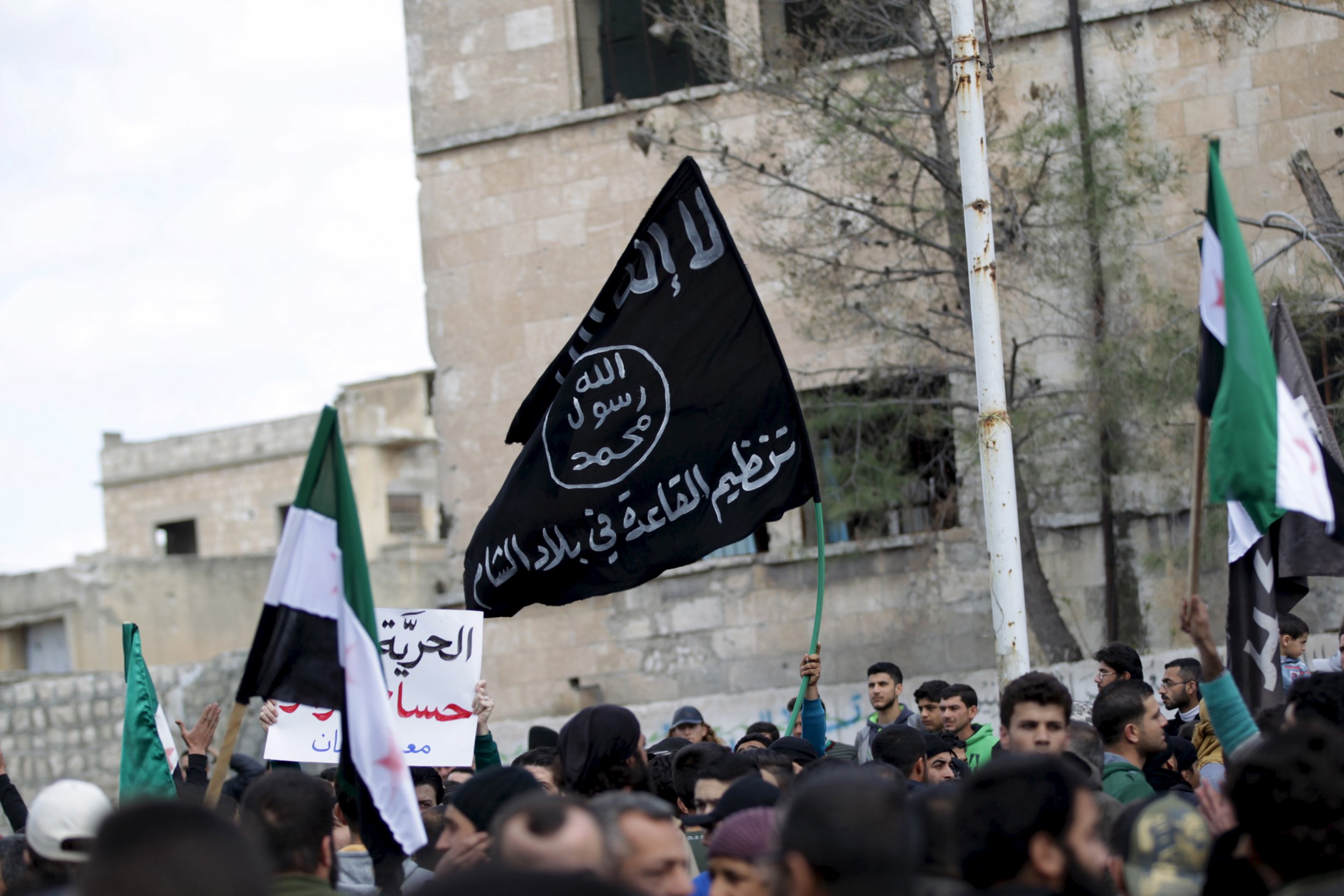 The Islamic State militant group (ISIS) once spanned nearly half of Iraq and Syria, claiming millions of civilians and tens of thousands of fighters from across the globe as part of its self-proclaimed caliphate. Now ISIS has been declared dead in Iraq and faces a similar fate in Syria, the other major half of its ultraconservative Sunni Muslim empire. As it loses ground, its fighters have been forced to either embrace death, be captured by a hostile power or attempt to flee. Experts say, rather than surrender, a number of jihadists will easily be drawn to the ranks of another international jihadist network: Al-Qaeda.
Al-Qaeda served as the cornerstone for ISIS's inception as well as the stated target of the U.S.'s 21st-century military intervention in the Middle East. Like ISIS, Al-Qaeda has multiple affiliates in different countries, but some analysts predict it could be a much harder foe to face than its estranged offshoot. Whereas ISIS quickly gained infamy for its graphic violence and ability to draw outsiders to the frontlines, these are the same qualities that Al-Qaeda's leadership rejected in it. Al-Qaeda's lethality is stealthier and its emphasis on locality has made it a notoriously difficult enemy to rout from native populations, especially through the violent bombing campaigns that have characterized the foreign policy of countries like the U.S. and Russia as well as the propaganda videos of jihadists.
Related: Hamza bin Laden, Osama's son, is helping Al-Qaeda stage a deadly comeback
With the opportunity to resurrect its movement from the ashes of ISIS's crumbling caliphate in Iraq and Syria, Al-Qaeda may utilize its grassroots support and anti-imperialistic rhetoric to develop a new fighting force capable of once again striking at the heart of its enemies around the world.
"It's genuinely indigenous. It has real traction. In addition to that, it's done us harm. It has a focus on the far enemy, which is us," Daniel Serwer, scholar at the Middle East Institute and professor of conflict management at the Johns Hopkins School for Advanced International Studies, told Newsweek.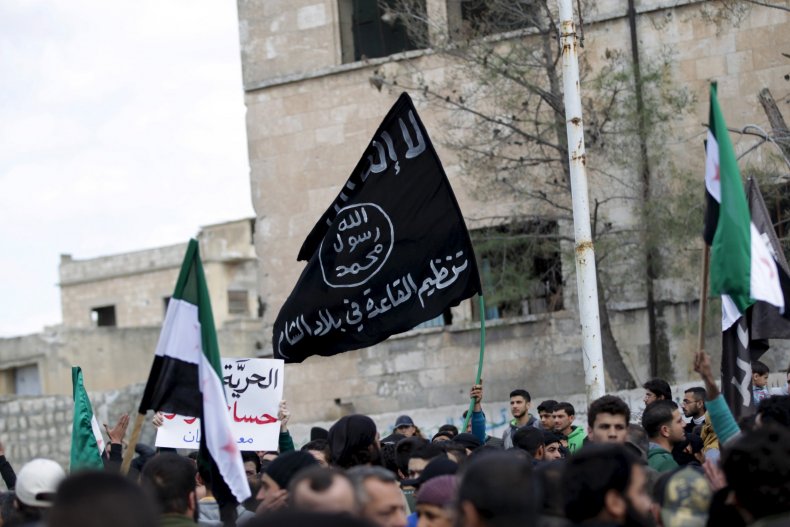 While ISIS has killed hundreds in gun and bomb attacks across the West, the group's impact on the U.S. does not compare to the nearly 3,000 killed on 9/11 by airplane hijackers affiliated with Al-Qaeda. The world's deadliest act of terror continues to shape U.S. attitudes toward extremism abroad. When the U.S. invaded Iraq two years later, it gave Al-Qaeda's branch in Iraq the opportunity to unite with other jihadist groups angry with the U.S. occupation to later form the Islamic State of Iraq in 2006. The Islamic State of Iraq ultimately broke off from Al-Qaeda and became the main contender of the latter's franchise in Syria known as the Nusra Front.
The Nusra Front, known now as Hayat Tahrir al-Sham, was among the most effective fighting forces involved in the 2011 rebellion against Syrian President Bashar al-Assad and his government. It soon began to overshadow militants of the Free Syrian Army, supported by the U.S., Turkey and Gulf Arab states, but became largely overpowered itself following the entrance of an even more radical group, ISIS. After ISIS, which had just split from Al-Qaeda, swept across Iraq and Syria in 2014, the U.S. and other Western powers quickly shifted the focus of their efforts in Syria from overthrowing Assad to destroying the jihadists. This transition, however, did not sit well with many rebels, many of whom had already begun to adopt a more hardline Sunni Muslim ideology.
"We wanted them to fight ISIS, they wanted to fight Assad," Serwer told Newsweek. "We were fighting an enemy that wasn't their first priority."
Seeing no serious opposition to Assad's government other than jihadist groups, many insurgents jumped ship to groups affiliated with either ISIS or Al-Qaeda. Since then, however, a dual assault by the Syrian military, backed by Russia and Iran, and majority-Kurd Syrian Democratic Forces, backed by the U.S., largely decimated ISIS's main areas of influence. Rebels groups not affiliated with a major jihadist network have already sought to reignite Syria's Al-Qaeda movement, which just this week beat out its competitors for control of the northwestern city of Idlib.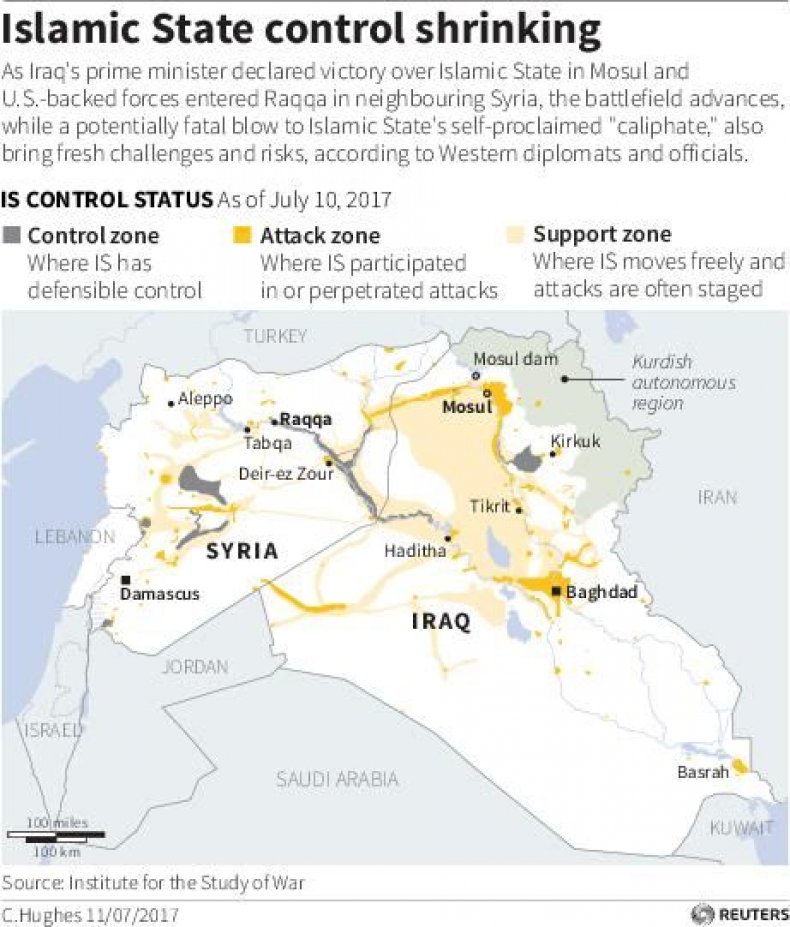 The loosely-banded Free Syrian Army has become an even less appealing option for many after news broke earlier this month that the U.S. had reportedly chosen to cut ties with the Syrian opposition altogether. While many Syrians have already fled to bordering countries or to the relative safety of government-held cities such as Tartous and Latakia, Serwer said a number of those still willing to fight would rather join Al-Qaeda than team up with Kurdish nationalist groups in the Syrian Democratic Forces. CIA-backed Syrian rebel groups and Pentagon-backed Kurdish groups continue to clash in northern Syria and the rise of Kurdish nationalism could be just as crucial for Al-Qaeda's interests as the fall of its main competitor, ISIS, especially in the years ahead.
"I do think Al-Qaeda will get stronger as ISIS is defeated," Kurdish affairs analyst Diliman Abdulkader told Newsweek. "It will attempt to regain the spotlight it lost when it was 'replaced' by the more gruesome version of itself. Also important, Al-Qaeda's aim is long term, while ISIS wanted a caliphate now."
Abdulkader believes that the Kurds are the most effective U.S. ally in Syria, a view that has been opposed by many within the country's Arab majority. The Kurds have time and time again proved a devastating force against ISIS and their rejection of hardline religious ideals has also reinforced U.S. support. Their nationalist aspirations, however, have inspired decades of violence against the U.S.'s NATO ally Turkey and have angered both the Iraqi and Syrian governments, which are eager to maintain territorial integrity after defeating ISIS and Al-Qaeda.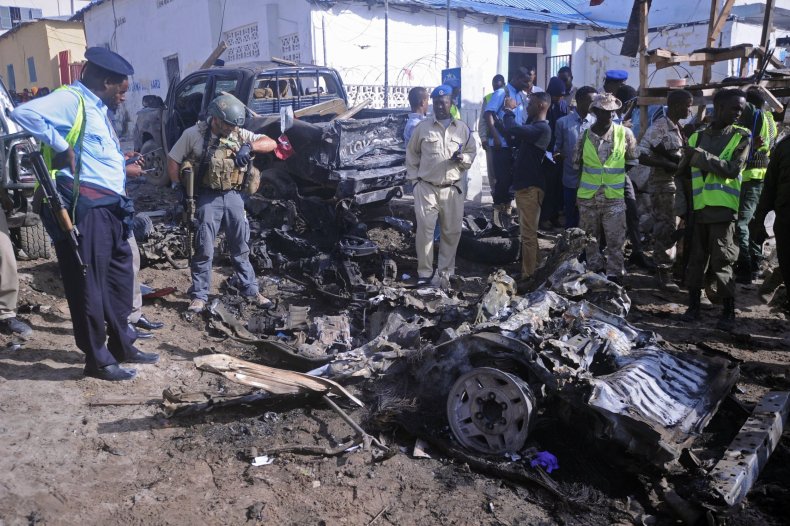 Outside of Iraq and Syria, Al-Qaeda already claims a more extensive sphere of influence than ISIS. Its affiliates claim swaths of territory in Afghanistan, Libya, Yemen, Somalia and a number of other nations throughout Africa, the Middle East and other parts of Asia. In March, the head of U.S. Central Command's Combined Joint Task Force - Operation Inherent Resolve estimated there were between 12,000 and 15,000 ISIS fighters in its central bases of operations in Iraq and Syria and the Kuwait-based command told Newsweek last week that its projection had not changed much since. The figure is likely dwarfed, however, by the tens of thousands of supporters of Al-Qaeda and its affiliates worldwide. As the global balance of jihadist power shifts, Serwer warns that the battle against Islamist militants of all kinds is far from over.
"The phase of the war in which ISIS is gaining territory is beginning to end," Serwer told Newsweek. "This doesn't mean the battle against ISIS is over, this doesn't mean the battle against Al-Qaeda is over. After all, this is war."