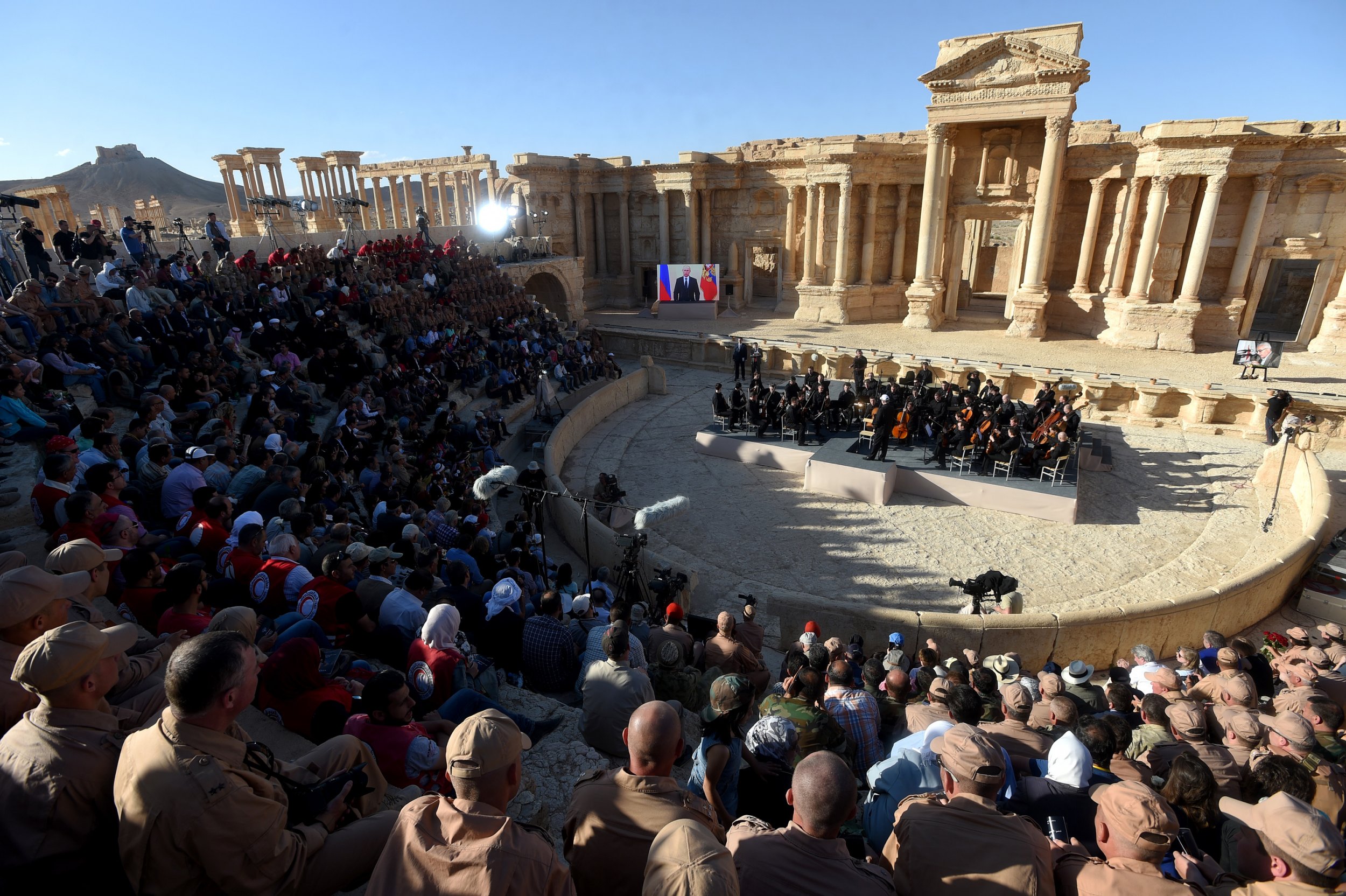 Islamic State militant group (ISIS) fighters have destroyed part of the Roman amphitheater in the ancient city of Palmyra, the Syrian director of antiquities confirmed Friday.
Maamoun Abdulkarim, speaking to Newsweek by phone, said the extremist group had also destroyed the tetrapylon, a cubic-shaped ancient Roman monument. He provided satellite images, given to him by the Boston-based ASOR Cultural Heritage Initiative and taken by satellite imagery company DigitalGlobe, that displayed the destruction.
"I am sure the future is very bad. It will be dramatic," he says. "We are sure that the coming times may be worse than before."
Read more: New images show ISIS's destruction of Palmyra but also a city preserved
ISIS retook Palmyra in December, nine months after forces loyal to Syrian President Bashar al-Assad, backed by Russian airstrikes, forced the group out of the city. ISIS had originally captured the city in May 2015.
The antiquities chief says that after the group initially captured Palmyra in May 2015, they started destroying monuments after severals months, but after recapturing it in December 2016, they damaged and destroyed these monuments after just two weeks.
"It is vengeance, they are here to make oppression on the culture," Abdulkarim says. He called on the international community to intervene and help to protect and preserve the city's ancient heritage.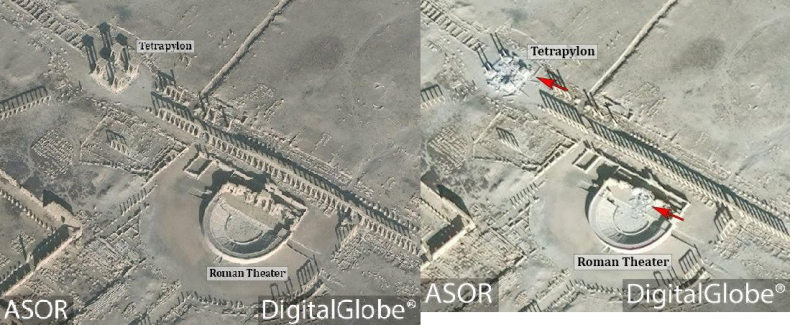 State news agency SANA reported that ISIS militants had damaged "the facade" of the second century monument.
The extremist group has waged a cultural war on the areas it has captured in Iraq and Syria since its rise to prominence in June 2014.
It has released videos showing the destruction of artifacts at a museum in Mosul, and it has blown up ancient shrines in both Palmyra and the ancient Assyrian city of Nimrud in northern Iraq. In August 2015, it razed parts of Palmyra's ancient Temple of Bel and the first century Baalshamin temple.
Palmyra, the "Pearl of the Desert", is located approximately 130 miles northeast of the Syrian capital, Damascus, and was designated a UNESCO heritage site in 1980. The U.N. describes it as a site of "outstanding universal value" due to its first and second century temples.
On Wednesday, ISIS executed 12 people, including teachers, in the city, according to a monitoring group. Some of the killings occurred in the amphitheater itself, as well as in the Palmyra museum's courtyard.
The new destruction of monuments at Palmyra, coupled with renewed executions, will heighten fears that the city's ancient heritage will face further damage in the coming months.