ISIS Destroys Oldest Christian Monastery in Iraq, Satellite Images Show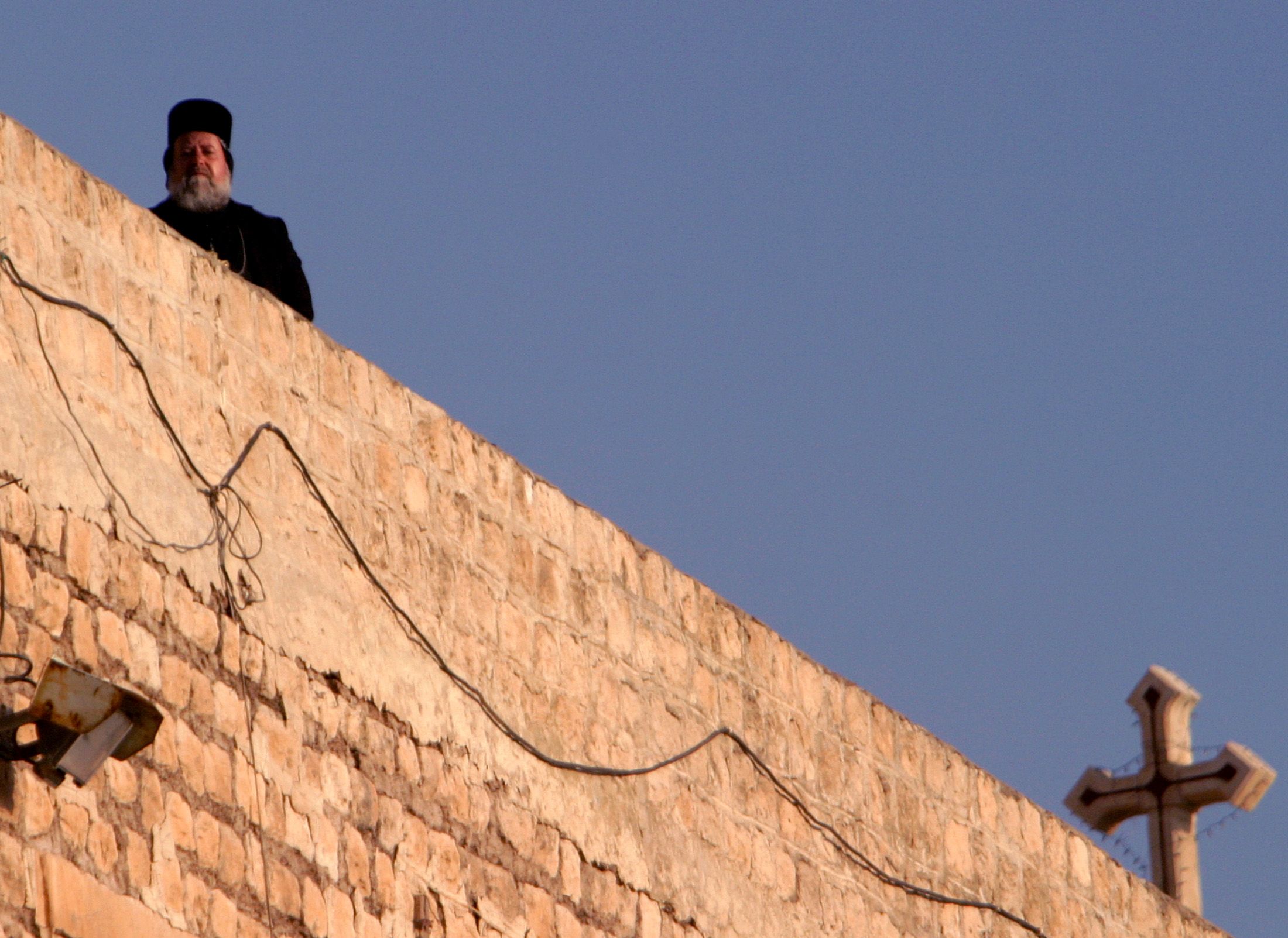 The Islamic State militant group (ISIS) has completely destroyed the oldest Christian monastery in Iraq, the St. Elijah's Church, which is 1,400-years-old, satellite images obtained by the Associated Press showed on Wednesday.
The monastery, which was used for U.S. troops during the Iraq War, was partially restored before it was destroyed and was built out of stone and mortar, housing 26 rooms including a sanctuary and a chapel.
The new images were captured by space-imagery company DigitalGlobe and showed that the ancient structure was razed by the radical Islamist group, which opposes any idolatry that pre-dates Islam.
The stones walls of the structure had been totally destroyed, Stephen Wood, imagery analyst at the U.S.-based Allsource Analysis, told the news agency. "Bulldozers, heavy equipment, sledgehammers, possibly explosives turned those stone walls into this field of gray-white dust," he said. "They destroyed it completely."
The militant group has destroyed a number of ancient sites in their self-proclaimed caliphate that straddles Iraqi and Syrian territory, such as the Temple of Bel and the Baalshamin Temple in the Syrian city of Palmyra. They also bulldozed the ancient Iraqi cities of Hatra and Nimrud in their campaign to destroy cultural sites in the Nineveh province.
"Our Christian history in Mosul is being barbarically leveled," Iraq-based Catholic priest Rev. Paul Thabit Habib told Associated Press. "We see it as an attempt to expel us from Iraq, eliminating and finishing our existence in this land."
The U.N.'s cultural agency described the destruction of Nimrud as a "war crime." ISIS continues to threaten key heritage sites along the Libyan coast, such as Sabratha, Leptis Magna and Cyrene, as their influence in the North African country steadily grows.