Facing Defeat in Tikrit, ISIS Escalates Attacks Closer to Baghdad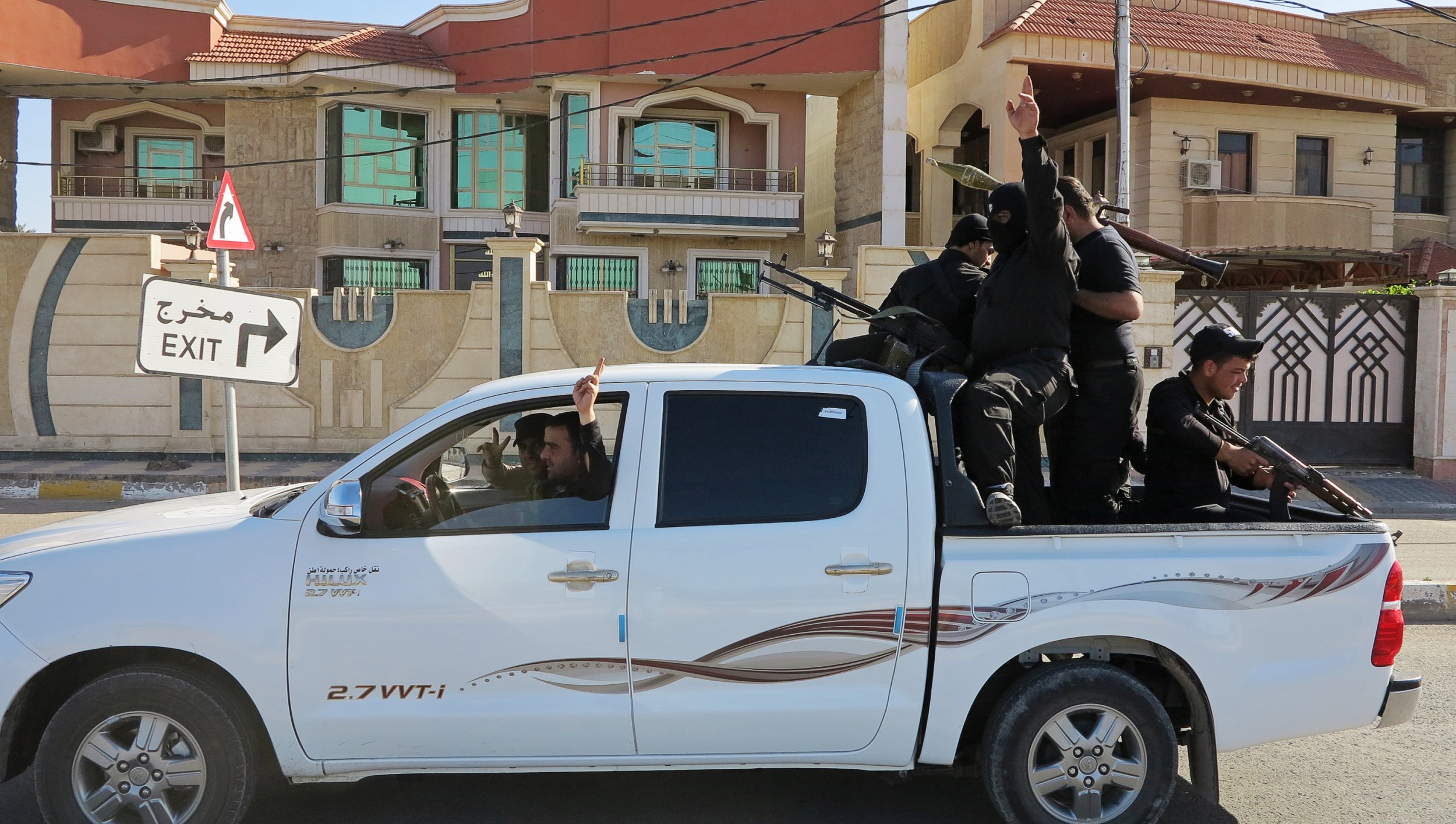 ISIS militants carried out a large number of simultaneous suicide bombings against government-held districts in the western city of Ramadi on Wednesday, killing 10 people and wounding 30, according to Iraqi authorities.
The terror group detonated as many as 21 car bombs in the coordinated attack, Iraqi security officials told the New York Times. ISIS-affiliated social media accounts claimed that a number of foreign fighters had perpetrated the suicide attacks - a Belgian, a Syrian and a fighter from the Caucasus. The attacks come as the terrorist group is relinquishing towns to Iraqi forces on the outskirts of the city of Tikrit, part of a wider Iraqi offensive against the ISIS-held town as they prepare for a potential Spring offensive on Mosul, Iraq's second-largest city.
The city, the capital of Anbar province, is situated 100km (60 miles) west of Baghdad in a region which is mostly controlled by ISIS following an offensive last January which saw ISIS capture parts of Ramadi and the whole of Fallujah city, the site of one of the bloodiest battles of the Iraq war. In November 2004, almost 100 U.S. troops were killed fighting for control of Fallujah.
Ramadi, one of Iraq's biggest cities, is also one of the Iraqi government's last strongholds in Anbar province on the path towards the capital, Baghdad. Anbar's governor Sohaib al-Rawi wrote on social media that ISIS's attack failed to gain them any ground in Ramadi, resulting in a "clear victory" for Iraqi forces defending the city.
"Our brave security forces were ready and had excellent intelligence about the operation," said al-Rawi. "What happened in Ramadi today is a clear victory for Anbar."
Judith Jacob, a terrorism analyst at the geopolitical risk consultancy The Risk Advisory Group, says that the recent attacks are likely a response to the losses the group is suffering around Tikrit as Iraqi forces encircle the Sunni-majority city and hometown of deposed former dictator Saddam Hussein.
"Yes, it's probably retaliatory. It's a return to the usual guerilla tactics as opposed to an all-out insurgency" says Jacob. "But I do not think this is an indication of renewed strength. They have been able to mount coordinated car bombings in Baghdad and Ramadi frequently.
Following their recapture of al-Dour town on the southern outskirts of Tikrit on Sunday, Iraqi troops have also forced ISIS fighters out of the town of al-Alam just north of the city, local mayor Laith al-Jubouri told Reuters. There are now believed to be approximately 2,000 ISIS fighters remaining in the city, opposed to the 30,000-strong coalition force of Iraqi troops and Sunni and Shia militias.
Sajad Jiyad, Iraq expert and research director at the independent consultancy Integrity, says the Ramadi attack is a strategic move which will force the Iraqi military to focus their efforts on a number of areas and not just Tikrit, spreading their resources.
"It's keeping the ISF on their toes. It's to let them know that they can strike anywhere, to force them to spread their forces thin," says Jiyad. "By letting off such a large series of explosions, it's sending a message that they are going to have to put their forces everywhere. It shows that ISIS can carry out these attacks at will and the ISF cannot relax its guard."
After capturing large swathes of Iraqi territory in the country's northern and western regions last year, the terror group has been on the back foot from a Kurdish offensive from the north, which has seen Peshmerga forces recapture key towns around Mosul, and an Iraqi offensive against ISIS positions north and west of Baghdad.