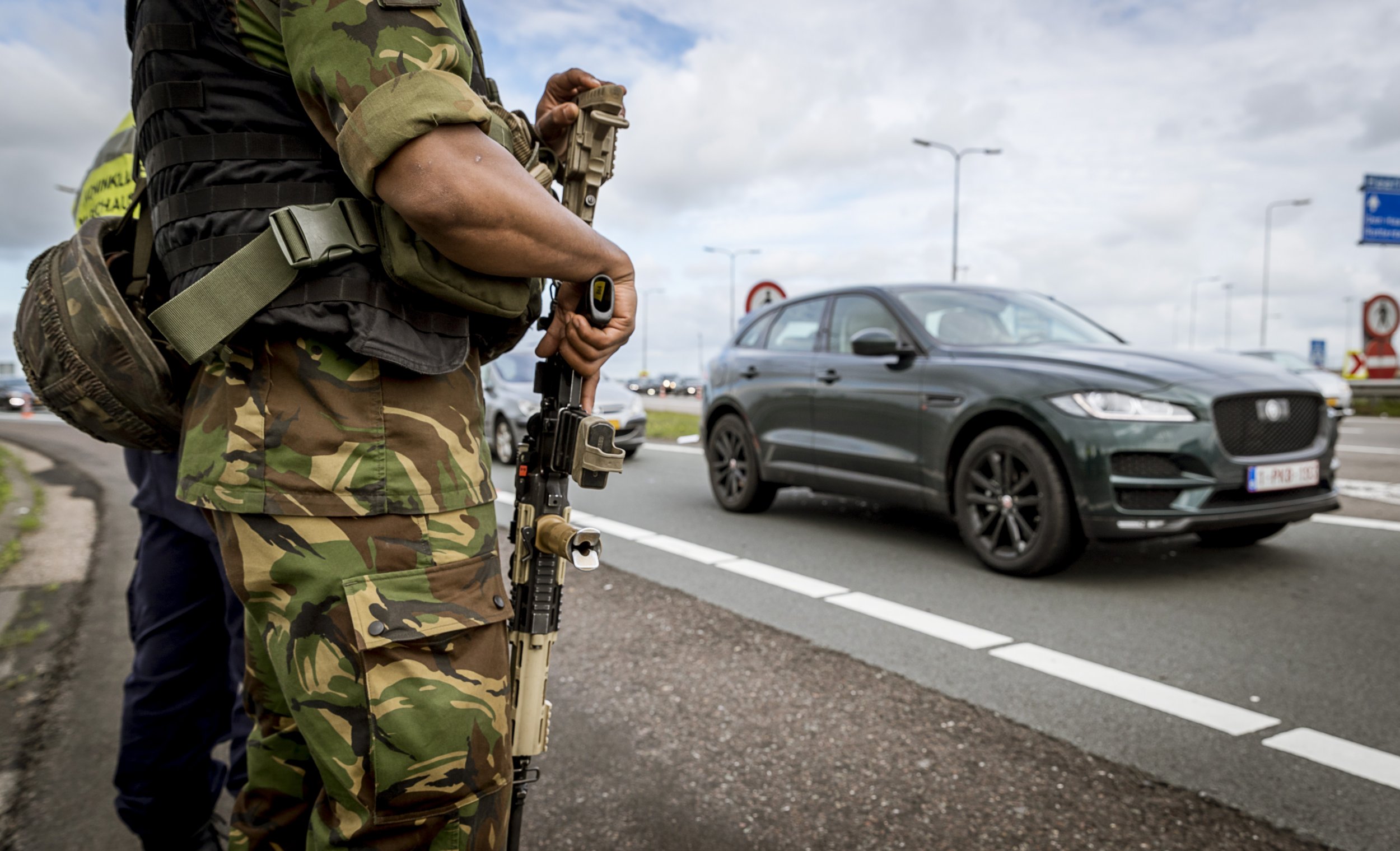 Jihadis from the Netherlands suspected of fighting for the Islamic State militant group (ISIS) are contacting television stations at home in a bid to improve their image before they return and face trial.
Last week, two Dutch fighters contacted separate television stations to give interviews, announcing that they are to return to their home country, according to The Daily Beast. They are part of a wave that has given security services across the continent increasing concern.
The two jihadis are part of a wider group of 10 that Dutch authorities seek to put on trial. A court decided that they can be present to defend themselves and have until January 2018 to return to Dutch soil.
One is a 22-year-old rapper known only as Marouane B., of Dutch and Moroccan dual nationality. He talked to Dutch news organization RTL about his motivations for traveling to Syria, and declined to say if he had fought for ISIS.
"I had expected to be a change factor in the civil war by fighting Assad," he said, referencing the Syrian president still battling rebels and jihadis after six years of conflict. "That didn't succeed, because the world is siding with Assad, at least that's what it looks like from here, and I always had the intention of returning after the war."
Last week he posted a now-deleted rap online in which he said, "I will come back one day, mama, don't worry…I am fleeing."
Another foreign fighter, Victor Droste, told Dutch news channel 1 Vandaag in a Skype interview that he had witnessed fighting on the front lines in Syria but would not be drawn on whether he played a role in the fighting or not. The Daily Beast reported that he had long advocated for Sharia rule in the Netherlands before leaving for Syria in 2013.
European security services are worried that those who return will not only have been exposed to ISIS's extremist ideology on the battlefield, but also that they may have garnered new skills that pose grave security risks to the European mainland, such as the ability to carry out a suicide bombing or a suicide vehicle attack.
The global crime agency Interpol last week circulated a list of 173 ISIS fighters it says have received such training to carry out attacks in Europe as the group suffers territorial losses in Iraq and Syria. The list is based on information gathered by U.S. intelligence in ISIS-held territory.
It says the batch of fighters are persons who "may have been trained to build and position improvised explosive devices in order to cause serious deaths and injuries. It is believed that they can travel internationally, to participate in terrorist activities."
ISIS has lost control of its biggest prize, Mosul in northern Iraq, and security services now fear a return to European society of the hundreds who fled to join the ISIS ranks after its rise in mid-2014.
One of the most deadly examples of those who have been able to return is Belgian fighter Abdelhamid Abaaoud, the ringleader of the cell that launched a suicide bomb and shooting attack at separate locations around Paris on November 13, 2015.
He traveled to Syria to join ISIS, gloated that he could evade security services at home and then did exactly that, returning to Europe to direct the cell of Belgian and French attackers. The attack left 130 people dead and remains ISIS's most deadly attack in Europe. French police killed Abaaoud in a north Paris apartment days after the attack.