ISIS Executes 33 in Syria, Its Largest Mass Killing of 2017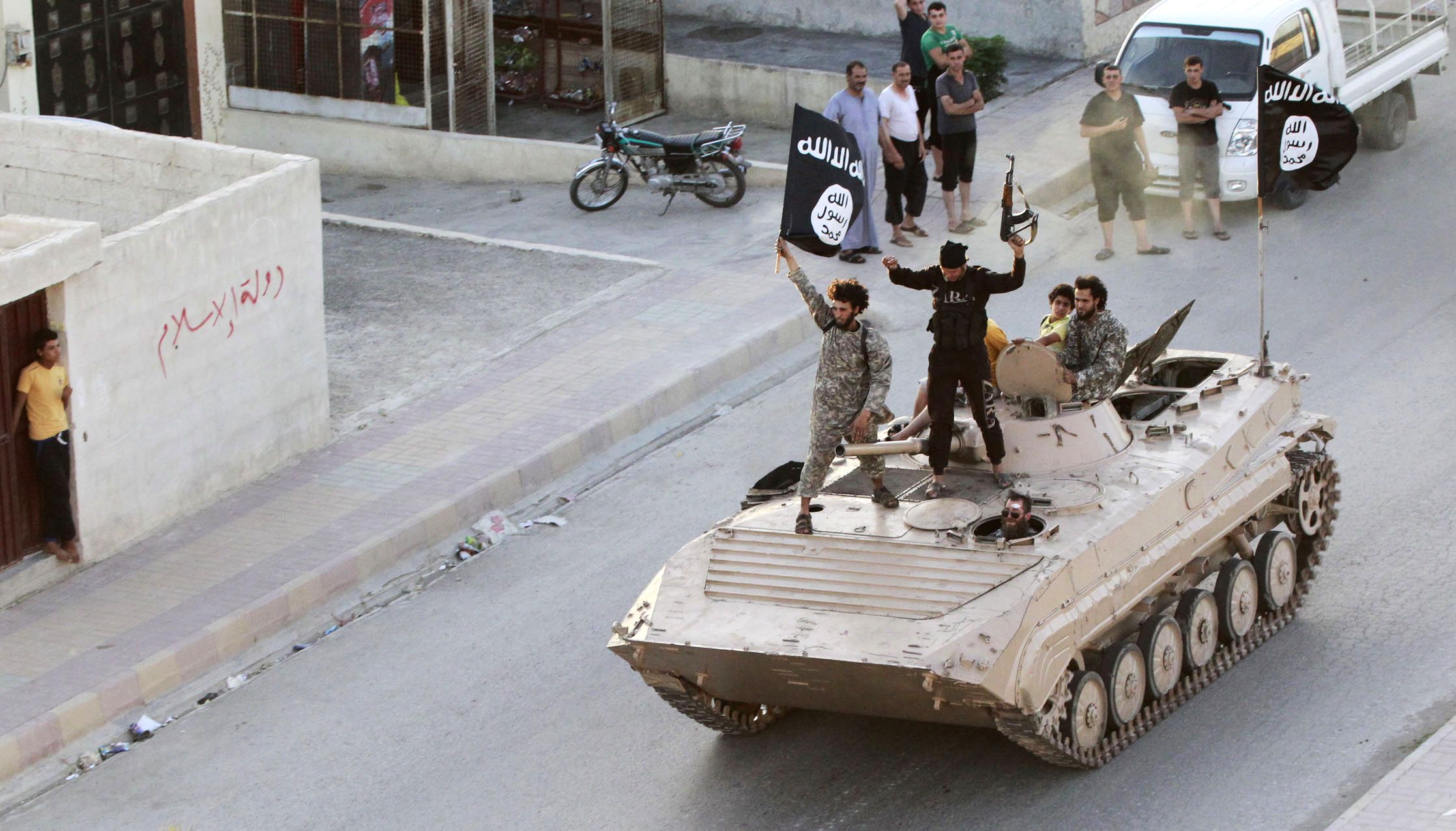 The Islamic State militant group (ISIS) executed 33 people in eastern Syria on Wednesday, according to a monitoring group, in its biggest mass killing in 2017.
In a morning execution in the eastern Syrian countryside, the group killed dozens between the ages of 18 and 25 years old, reported the U.K.-based Syrian Observatory for Human Rights (SOHR), which has an extensive network of sources on the ground in Syria.
The execution, which SOHR said was the "largest…mass execution" carried out by ISIS this year, took place in a desert area of al-Mayadin around 8 kilometers southeast of Deir Ezzor city, still controlled by ISIS.
SOHR said that its activists were "able to monitor the execution" and "see the bodies." The jihadi group carried out the execution with "sharp tools," before burying its victims in a hole that the group had already created in the ground.
ISIS continues to produce gruesome propaganda videos showing the beheadings of alleged spies, enemy forces and prisoners it has captured. It is a form of punishment intended to spread fear among the civilian populations under its control.
Read more: ISIS executes 12 in Palmyra, including teachers, monitor says
The extremist group retains control of much of Deir Ezzor province, and Raqqa city, its de facto capital, in the neighboring province of the same name. Raqqa remains under siege from a Kurdish and Arab coalition, known as the Syrian Democratic Forces (SDF) and backed by the U.S.-led coalition, in eastern Syria.
The SDF forces are attempting to isolate ISIS in Raqqa, encircling it on all sides, and the campaign has accelerated as Iraqi forces make progress in the U.S.-backed assault on Mosul in northern Iraq.
Last month, U.S. apache helicopters dropped special forces behind ISIS lines in a bid to capture the Tabqa dam, almost 16 miles west of Raqqa. The operation to retake the major infrastructure point is continuing.
ISIS has lost much of its territory since overrunning large swathes of eastern Syria and northern and western Iraq from January 2014 onward. It has also lost significant finance and propaganda personnel in targeted coalition airstrikes.
The coalition and Iraqi ground troops, last month slowed by reports of mounting civilian casualties, are edging closer to Mosul's Great Mosque, where ISIS leader and the world's most-wanted terrorist, Abu Bakr al-Baghdadi declared the creation of the group's self-styled caliphate in July 2014.