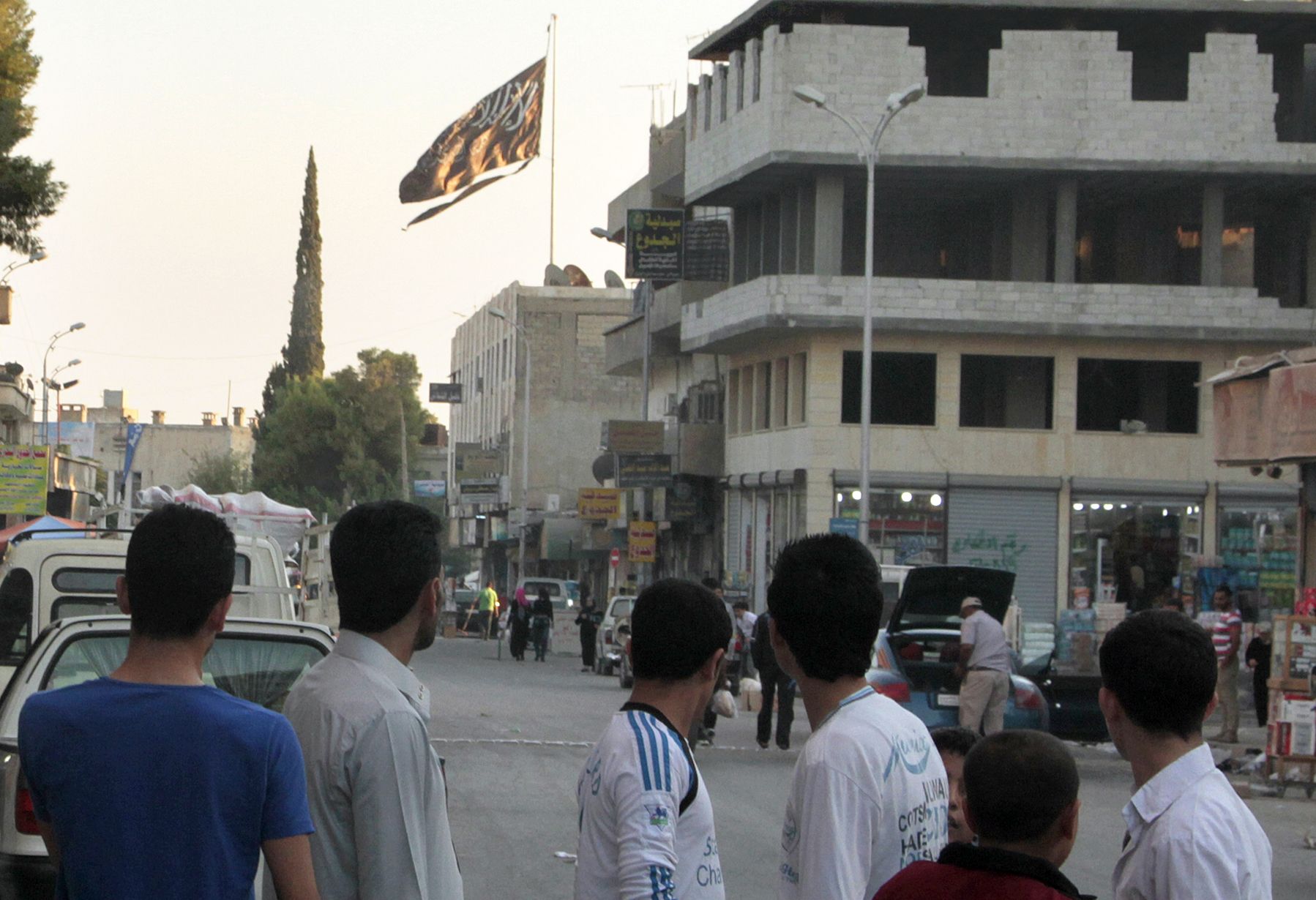 The Islamic State militant group (ISIS) has executed eight of its Dutch members for allegedly attempting to desert the organization, according to activists in Syria.
A member of the activist group Raqqa is Being Slaughtered Silently (RBSS), Abu Mohammed, announced the executions via Twitter on Monday. The fighters were executed after being charged with "desertion and mutiny," Mohammed said.
About 200 to 250 people from the Netherlands are believed to have joined the militant group, which controls large swathes of territory in Iraq and Syria. ISIS ranks have been swelled by thousands of recruits from Europe, North Africa and other countries in the Middle East.
The members were executed following clashes between a group of about 75 Dutch fighters with Moroccan roots and ISIS intelligence operatives from Iraq over the past month, according to RBSS. The Dutch group was based in the Al-Furusiya area, east of ISIS's de facto headquarters in Raqqa, northern Syria. Three Dutch jihadis were arrested on charges of desertion by the intelligence operatives and one died in detention after being severely beaten by his ISIS captors.
ISIS leaders in Raqqa sent an intermediary to resolve the dispute, but the Dutch cell exacted vengeance by murdering the emissary. As a result, ISIS's Iraqi leadership ordered the arrest of all members of the Dutch group, imprisoning them in Tabaqa and Maadan in Syria. Eight were executed in Maadan on Friday, according to RBSS.
Tensions have previously been reported within ISIS between foreign fighters and natives of Syria and Iraq. Militants joining the group from abroad are afforded accommodation in cities—where the risk of air strikes is lower due to the presence of civilians—and reportedly receive higher salaries, while local fighters are based in rural areas more open to attacks.