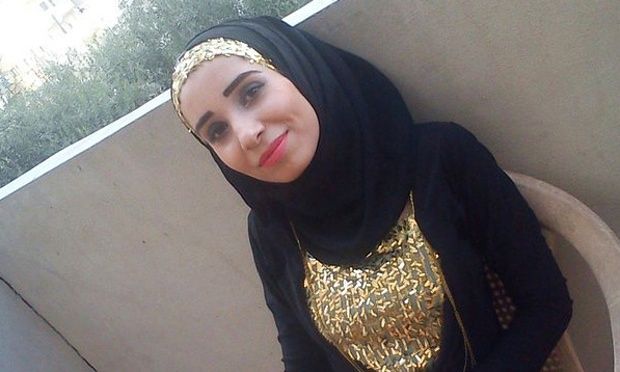 The Islamic State militant group (ISIS) has executed Ruqia Hassan, a female citizen journalist who wrote about daily life in the Syrian city of Raqqa, the capital of the group's so-called caliphate. The 30-year-old journalist was killed in September, but news of her death was confirmed this week by activists in Raqqa, following ISIS members' claims on social media that she was still alive.
Hassan, who wrote under the pseudonym Nissan Ibrahim, also wrote about the frequent coalition-led airstrikes against ISIS in Raqqa, the Guardian reported. In one post she questioned the dilemma facing her city. "Okay if we don't want Daesh [an Arabic term for ISIS], and we don't want the coalition bombing Daesh, and we don't want the Free Syria[n] Army to fight Daesh…Then what do we want exactly?" she wrote last summer.
Hassan, who studied philosophy at Aleppo University, joined the student-led uprising against Syrian President Bashar al-Assad when the revolution began in Raqqa in 2011. After ISIS took the city in August 2013, she refused to leave. She later wrote that the militants had taken over internet cafes, reducing communications between ordinary citizens and their friends and family outside of Raqqa.
For her work as a journalist, ISIS placed Hassan under surveillance and arrested her in August last year, accusing her of being in contact with the Free Syrian Army. The founder of the anti-ISIS activist group Raqqa is Being Slaughtered Silently tweeted the last messages Hassan was able to post on Facebook. Her presence on social media stopped in July, the Independent reported.
Hassan is the fifth journalist to be killed by ISIS for reporting on the group since October last year, according to the Syrian journalism organization Syria Direct. On Sunday, ISIS released a propaganda video showing a masked man with a British accent executing five men accused of spying on ISIS for the U.K. With the man was a young boy, around six or seven years old, who said he was there to kill "unbelievers."