ISIS Executing Dozens in Mosul as Iraqi Troops Continue Street Battles in City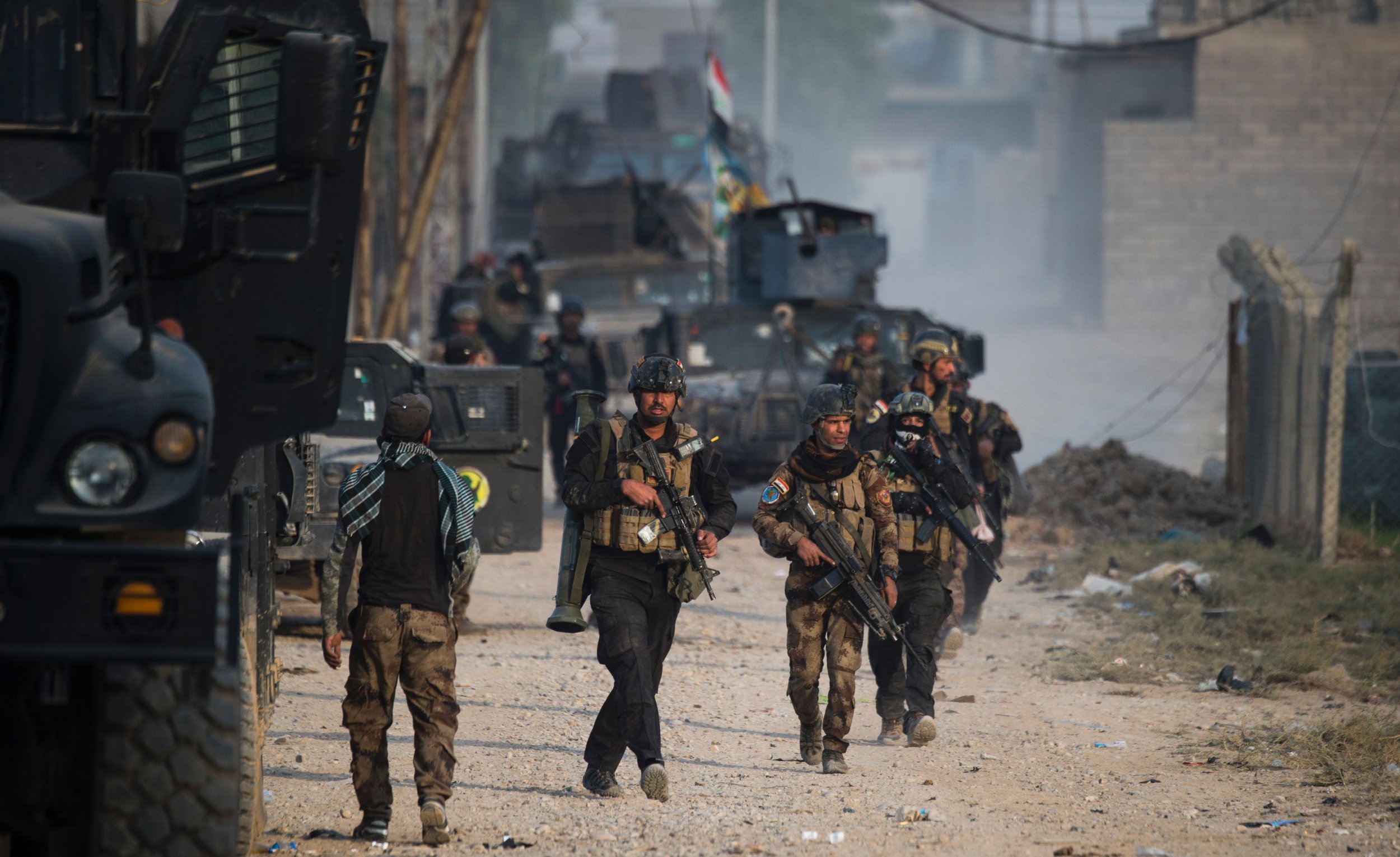 The Islamic State militant group (ISIS) is executing dozens of people inside the northern Iraqi city of Mosul for reasons ranging from alleged treason to the leaking of information, the United Nations said Friday.
ISIS shot dead more than 60 people this week, hanging some of their bodies from poles in the city after suspecting that some had colluded with Iraqi troops, the U.N. human rights office said in a statement.
"On Tuesday, ISIL reportedly shot and killed 40 civilians in Mosul city after accusing them of 'treason and collaboration,'" rights office spokeswoman Ravina Shamdasani said, using an acronym for the group.
She added that on Wednesday the group executed another 20 people at a military base in northern Mosul, accusing them of "leaking information."
The extremist group's brutal brand of radical Islam dictates that those working against it and its aim of developing a caliphate for the world's Muslims should be punished by death.
The U.N. said that Iraqi forces had discovered a mass grave in the town of Hammam al-Alil with more than 100 bodies. Shamdasani said it was just one of many such burial sites found.
"Clearly there are many other killing fields. We also have reports of other mass graves which we haven't yet been able to verify," Shamdasani told reporters, Reuters reported.
The group has used chemical weapons on the battlefield against Kurdish forces in Syria and Iraq, but the U.N. said the group was now stockpiling dangerous chemicals in civilian areas, as well as using "phosphor projectiles" against Iraqi forces in Qayyara, a town close to Mosul.
"Similar credible reports in Mosul state that they have placed sulfur pits in close proximity to civilians," she said.
The campaign to defeat the group in Mosul, the largest city that it has captured to date, is now four weeks old, and Iraqi special forces have only secured territory on the city's eastern edge. A coalition of Iraqi security forces, Kurdish peshmerga, Sunni tribesmen and Shiite militias is battling the group on all sides of the city as Iraqi Prime Minister Haider al-Abadi seeks to achieve his pledge of defeating the group in the country by the end of the year.