ISIS Executioner 'Jihadi John' Named as Londoner Mohammed Emwazi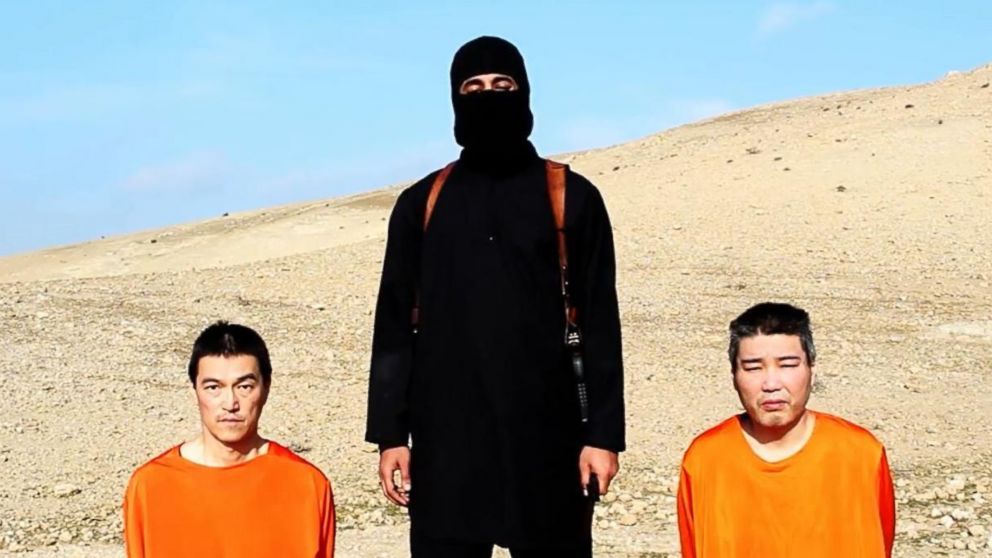 The masked ISIS executioner who addressed the world in the beheading videos of a number of Western hostages has been identified by the Washington Post as Briton Mohammed Emwazi.
The militant shocked the world when he appeared in videos showing the deaths of American journalists James Foley and Steven Sotloff, before appearing in further videos which showed the killings of British aid worker David Haines, British taxi driver Alan Henning and American aid worker Abdul-Rahman Kassig, earlier known as Peter.
Always dressed in all black in his videos, and speaking calmly with a London accent, Jihadi John, as he was dubbed by the media, is believed to be from West London and was known to British security services who did not identify him at an earlier stage for security reasons.
"I have no doubt that Mohammed is Jihadi John," a close friend of Emwazi told The Washington Post. "He was like a brother to me...I am sure it is him."
Another figure who had been in contact with Emwazi before he departed for the Middle East was Asim Qureshi, research director at the advocacy group CAGE, who also believed that the executioner was indeed the Londoner after seeing one of his appearances in the propaganda videos.
"There was an extremely strong resemblance," he told the Post. "This is making me feel fairly certain that this is the same person."
Other details to be revealed about Emwazi include that he was born in Kuwait, studied at the University of Westminster, was raised in a middle-class home in west London and had attended a mosque in the borough of Greenwich, southeast London.
However, a former associate of the hardened terrorist, speaking on condition of anonymity to the Post, believes that he was radicalised after a failed safari trip to Tanzania, where they were detained and deported by authorities.
In emails seen by the outlet, Emwazi told Qureshi that members of British intelligence service MI5 had attempted to recruit him but an operative had also accused him of attempt to reach Somalia, the base for radical Islamist militant group al-Shabaab.
"Mohammed was quite incensed by his treatment, that he had been very unfairly treated," Qureshi said.
The email chain to Qureshi, detailed by the Post, reveals more about the masked executioner's frustrations with his treatment at the hands of British authorities and his path towards radicalisation. He flew to Kuwait, obtaining a job at a tech company before returning to London to organise his wedding to a woman he had met in the Gulf country. Yet, when he attempted to fly back to the country in June 2010, he was detained by British counter terrorism officials.
"I had a job waiting for me and marriage to get started," he wrote in one email to Qureshi. "I feel like a prisoner, only not in a cage, in London. A person imprisoned & controlled by security service men, stopping me from living my new life in my birthplace & country, Kuwait."
Another of his former friends, in comments made to the Post, said that Emwazi wanted to escape his life in Britain and start a new life.
"He was upset and wanted to start a life elsewhere," the friend said. "He at some stage reached the point where he was really just trying to find another way to get out."
The nickname 'Jihadi John' became the widely used name for the previously anonymous executioner as a number of hostages held by the terror group referred to him as this during their captivity, along with two other militants with British accents they called the Beatles.
His last appearance in an ISIS video came last month when the group demanded $200m (£128.9m) from the Japanese government for two hostages Kenji Goto and Haruna Yukawa in the release entitled 'A Message to the Government and People of Japan'.