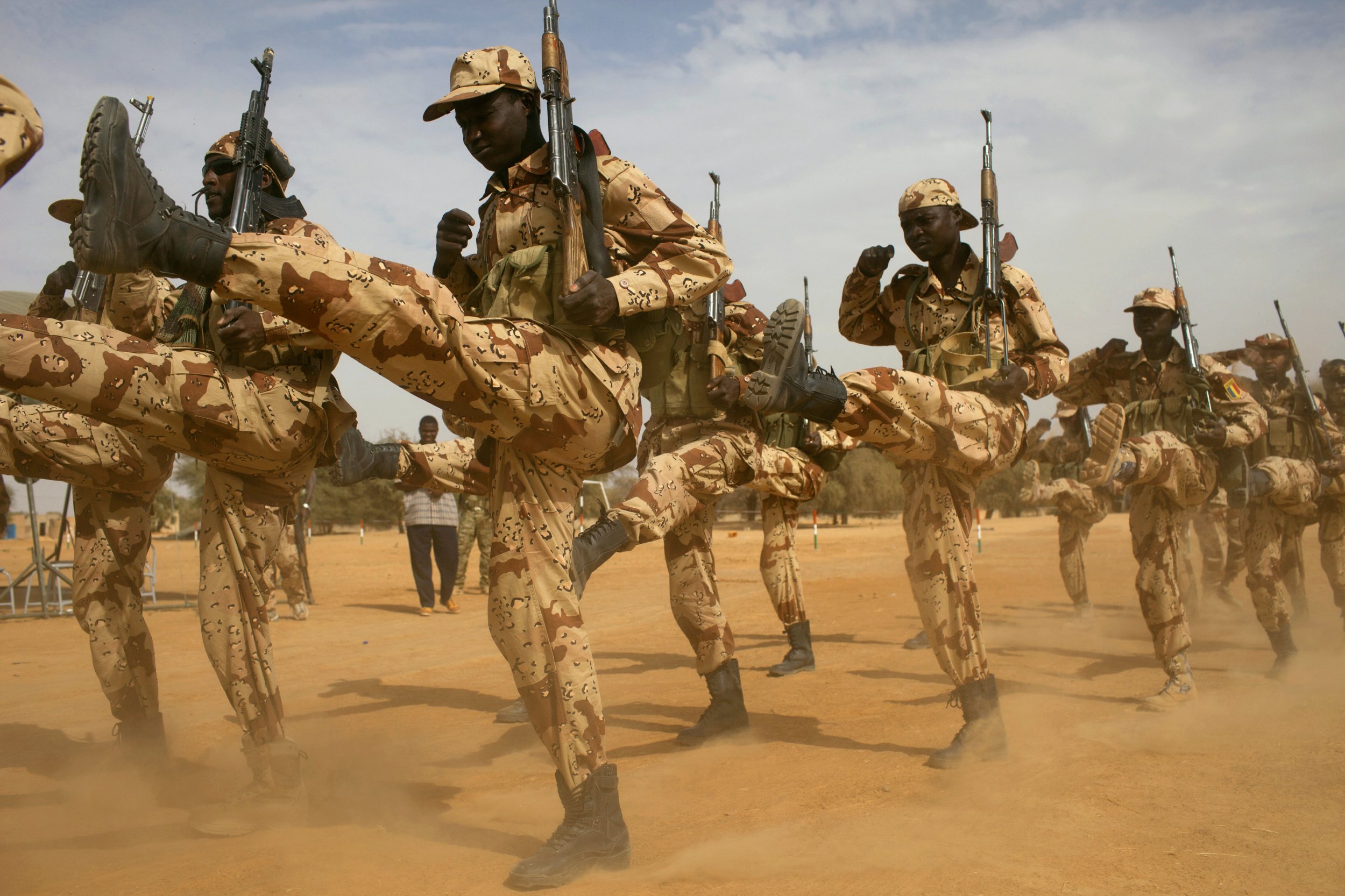 Standing in front of tens of fighters clad in headscarves and sunglasses and carrying AK-47s in an unknown location, Adnan Abu Walid al-Sahrawi reads in Arabic from a scrap of paper in a video posted online in late October. After more than a minute of Sahrawi talking, the video cuts to a shot of multiple gloved hands held in the middle of a circle in a gesture of solidarity. The speaker recites a pledge of allegiance to Abu Bakr al-Baghdadi, the purported leader of the Islamic State militant group (ISIS), who is described in Arabic as "Commander of the Faithful" and the "Caliph of the Muslims." The others respond in an affirmative chorus, offering Baghdadi their service and loyalty.
The location of the video is unknown, but based on Sahrawi's previous movements, it is likely to have been shot in Mali or Burkina Faso, two countries in Africa's Sahel region: a vast arid belt stretching from across the continent from Senegal in the west to Eritrea in the east.
While the video was not particularly remarkable, what was more surprising is what came after. On October 30, ISIS's semi-official media channel, Amaq, posted a statement online, saying that it had received a pledge of allegiance from "Katibat al-Mourabitoun" under Sahrawi's leadership. The acknowledgement makes Sahrawi's the first recognized ISIS splinter group in the Sahel, a region awash with al-Qaeda affiliates and a key transit point for migrants dreaming of reaching Europe—conditions that could make the region an ideal recruiting ground for ISIS.
Sahrawi has been a major player in the region's recent violent history. He was born in Algeria according to jihadi policy group the Counter Extremism Project, though his surname suggests ties to Western Sahara —a contested region inhabited by the Sahrawi people, which is at the center of a wrangle between Morocco and the indigenous, Algerian-backed Polisario Front.
He has had stints in multiple jihadi groups in the Sahel region. When the conflict in northern Mali broke out in 2012 —in which a multiplicity of Islamist and ethnic Tuareg groups seized power of the country's vast northern region—Sahrawi was thought to occupy a prominent role in the Movement for Oneness and Jihad in West Africa (known by its French acronym, MUJAO), a splinter of al-Qaeda in the Islamic Maghreb (AQIM).
Following French intervention in Mali in 2013, which routed the Islamists and restored nominal government control throughout the country, MUJAO reportedly merged with the Masked Men Brigade, another AQIM-linked group led by veteran Algerian jihadi Mokhtar Belmokhtar. The resultant group was known as Al-Mourabitoun, or 'The Sentinels'.
Sahrawi's defining moment came in May 2015. In an audio message released to Mauritanian news site Al-Akhbar, Sahrawi called on "all jihadi groups" to give their allegiance to Baghdadi, in order to "unite the voice of the Muslims" and "defend against the enemies of Islam." Coming from such a senior figure, the statement was interpreted as a pledge of Al-Mourabitoun's affiliation to ISIS. This was affirmed in a second audio message released days later, in which Sahrawi declared he was the "emir" or leader of Al-Mourabitoun; that the group had no ties to AQIM; and that he had decided to pledge allegiance to ISIS based on "various religious recommendations."
The pledge provoked an angry response from Belmokhtar, who issued a statement saying that Sahrawi's pledge was invalid since it had not been approved by the group's shura council—its decision-making body—and reaffirming his allegiance to al-Qaeda's global leader, Ayman al-Zawahiri. Belmokhtar's Al-Mourabitoun reportedly clashed with Sahrawi's group—which called itself the Islamic State in Greater Sahara (ISGS)—and planned the assassination of its leader, according to the Long War Journal.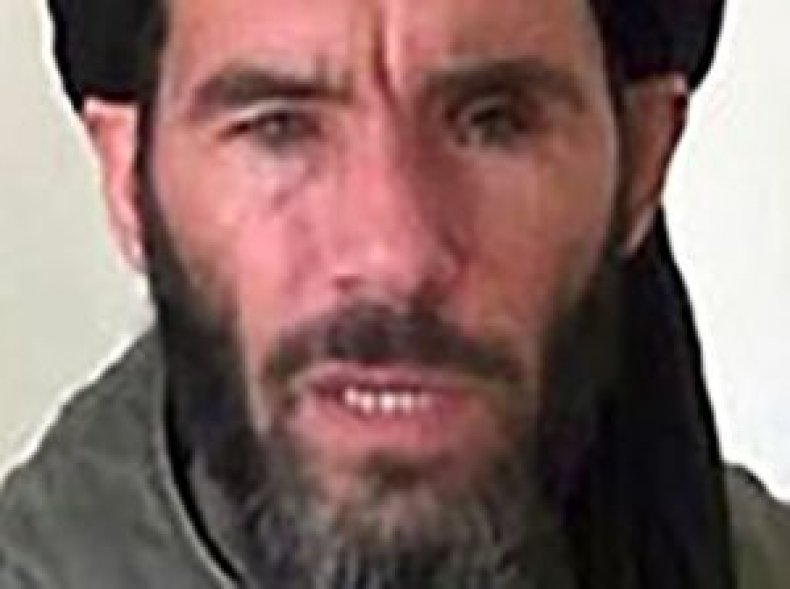 Following the dispute, Sahrawi went quiet for more than a year. Presumably, he and his followers separated from the wider Al-Mourabitoun group and formed their own militia, but without any recognition from ISIS's headquarters in Syria. It wasn't until September that ISGS claimed its first attack : an assault on the Markoye customs post in Burkina Faso, close to the borders with both Mali and Niger, that left one customs official and one civilian dead. The group has since been linked with at least two further attacks: one in northern Burkina Faso, near the Malian border, in which three soldiers were killed overnight on October 12; and an attempted jailbreak on October 17 at the Koutoukalé prison in southwestern Niger, a high-security facility thought to hold militants from Nigerian militant group Boko Haram and AQIM, which was repelled by security forces.
Sahrawi's official acceptance from ISIS means that all future attacks perpetrated will be linked to the group based in Syria and Iraq, according to Ryan Cummings, director of African security analysts Signal Risk. "Attacks orchestrated by Sahrawi will be claimed by ISIS via Amaq as an extension of the group's operations in the Sahara," he says.
But Cummings notes that ISIS has not gone so far as to declare a wilayat —or province—in the Sahel, as they have done, for example, in Nigeria, following Boko Haram's pledge of allegiance to Baghdadi in 2015.
The reluctance to declare an official ISIS province in the Sahara is probably attributable, at least in part, to al-Qaeda's near-total dominance of the jihadi scene across the Sahel region, and indeed most of sub-Saharan Africa. While ISIS fighters have threatened to breach the Sahel from Libya and Boko Haram have perpetrated attacks in Niger, al-Qaeda is unquestionably the foremost jihadi franchize in sub-Saharan Africa. It has had an official branch in the Sahel since 2006, when the then Salafist Group for Preaching and Combat—an offshoot of a militant Islamist group formed in the early 1990s that was involved in Algeria's civil war—pledged its allegiance to al-Qaeda, later rebranding itself as AQIM. It ranks include battle-hardened jihadis trained in Afghanistan, alongside former al-Qaeda leader Osama bin Laden, and the group has governing experience in northern Mali, having held substantial territory in the country for several months before the French counter-insurgency.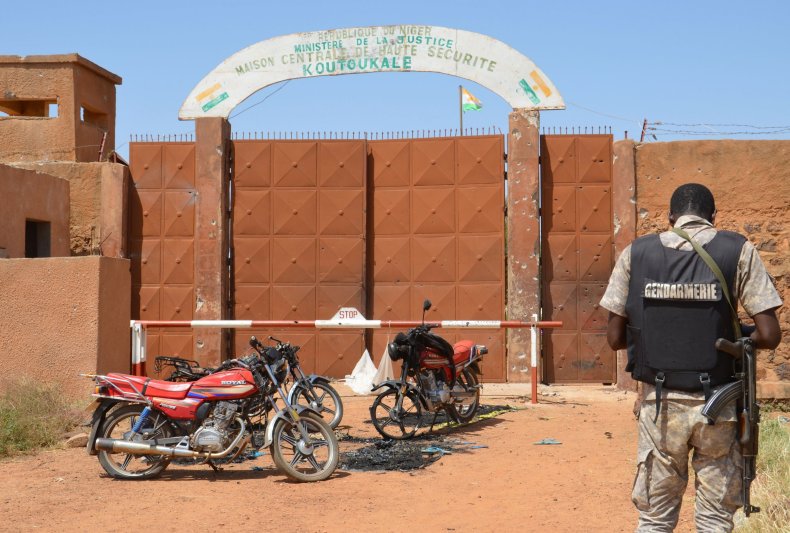 That legacy means it will be difficult for ISGS to displace AQIM in the region, says Andrew Lebovich, visiting fellow at the European Council on Foreign Relations. "Sahrawi has his own networks and his own people, but it's not an easy area to operate in. AQIM has spent many years recruiting locally, marrying into prominent families and establishing its own networks, loyalties and support structures," he says. "It is by no means uncontested terrain."
A potentially big lure for ISIS in the Sahel region is its status as one of Africa's main migration hubs. Niger, in particular, has become a transit point for West African migrants, a large proportion of whom are heading towards Libya and attempting to cross the Mediterranean into Europe via Italy. Between February and September, the International Organization of Migration (IOM) has recorded at least 270,000 migrants passing through Séguedine, a passing point for migrants en route to Libya through Niger.
The United Nations' Special Envoy for the Sahel, Hiroute Guebre Sellassie, warned in November 2015 that up to 41 million young people in the region were at risk of radicalization or forced migration due to a lack of educational and economic opportunities.
The head of the IOM's Niger operation, Giuseppe Loprete, says that migrants passing through the country are "definitely vulnerable" to the influence of extremist groups. "They have nothing, they transit in areas that are very dangerous," says Loprete. He adds that attacks on Niger's border with Mali are now taking place "almost every day" and that militants can easily move between countries in the region. "Borders are porous, everybody can come in and out, just by going around the border control without being checked or anything. It's easy for [the militants], they know the area very well," he says.
For now, the focus for ISGS will be on gathering resources and followers. Cummings speculates that the group will have to establish a routine pattern of attacks in a specific area for ISIS to consider declaring a wilayat in the region: he highlights the Oudalan province in northern Burkina Faso, bordering both Mali and Niger and where the group's activities seem to be concentrated, as an at-risk area.
Lebovich doesn't rule out the possibility of large-scale attacks by the group in the future, as it seeks to establish itself as a player alongside AQIM. The latter has been linked to three major attacks in the past year: the November 2015 assault on the Radisson Blu hotel in Mali ; the attack on a cafe and hotel in Burkina Faso's capital, Ouagadougou, in January; and the siege of a beach resort in Ivory Coast in March. It wouldn't be outside the realms of possibility, once ISGS has recruited more fighters, for it to seek to compete in such attacks.
"These groups have tended to mix different kinds of attacks in order to create space to operate, generate income and maintain their style of operations," says Lebovich, "Anything is possible."