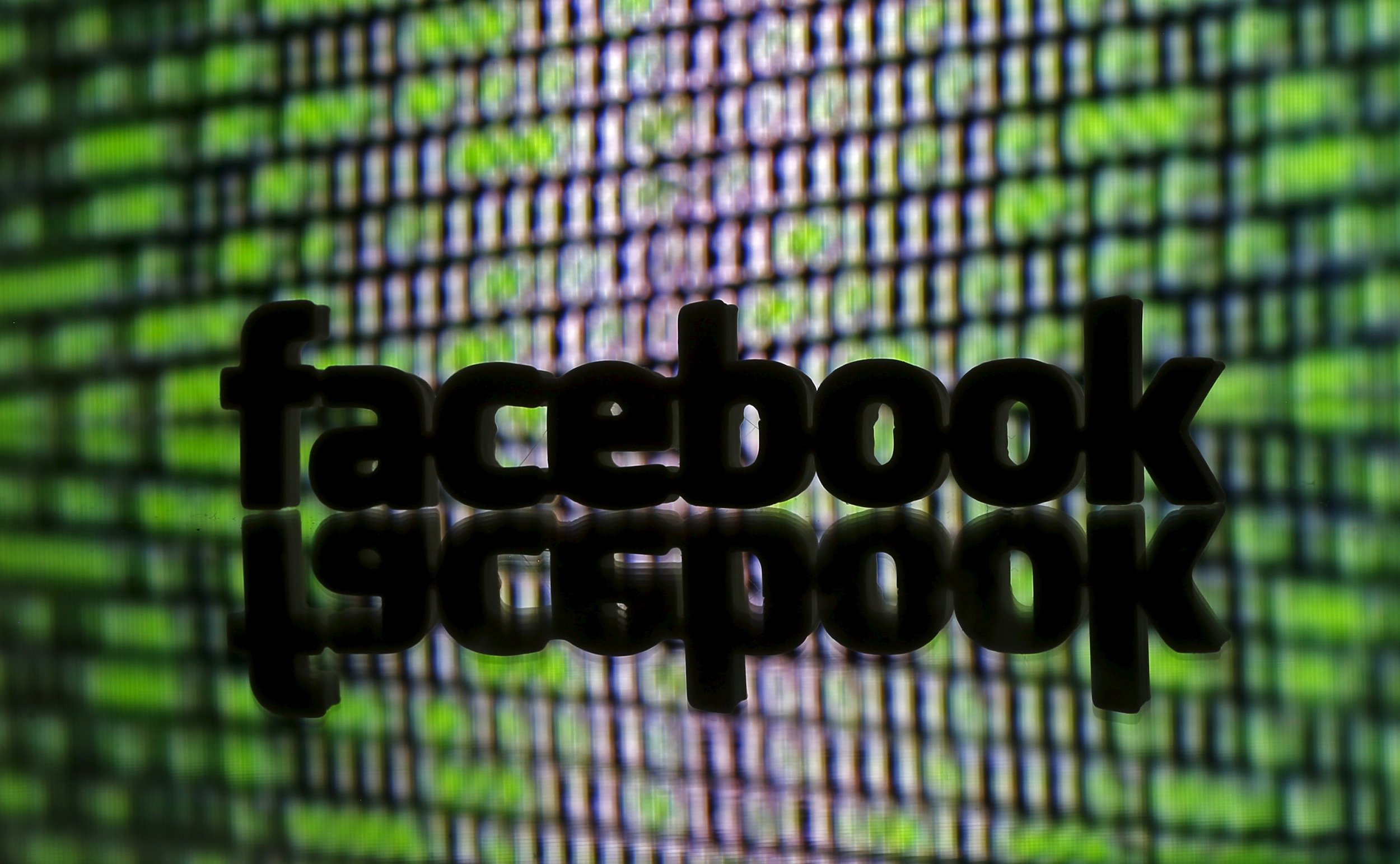 Coordinated campaigns by supporters of the Islamic State militant group (ISIS) on Facebook have failed to have much impact, with organizers asking participants "where were u guys?"
The first campaign, organized through the secure messaging platform Telegram on Saturday, aimed to make "some seriously strong da'wah" by spreading ISIS propaganda. However, less than 30 people took part.
Several private Telegram channels seen by Newsweek were dedicated to the operation, with the main channel stating it will "demolish this battle."
The organizers asked participants to comment on articles posted to Al Jazeera English's Facebook page with messages supporting ISIS. Supporters of the campaign were advised to "give positive facts about the Islamic state," "prove rumors about the Islamic state false," and to "not use foul language."
"Insha'Allah if we have everyone participating at one time, we will dominate the whole post and make some seriously strong da'wah," the organizers explained in one Telegram post.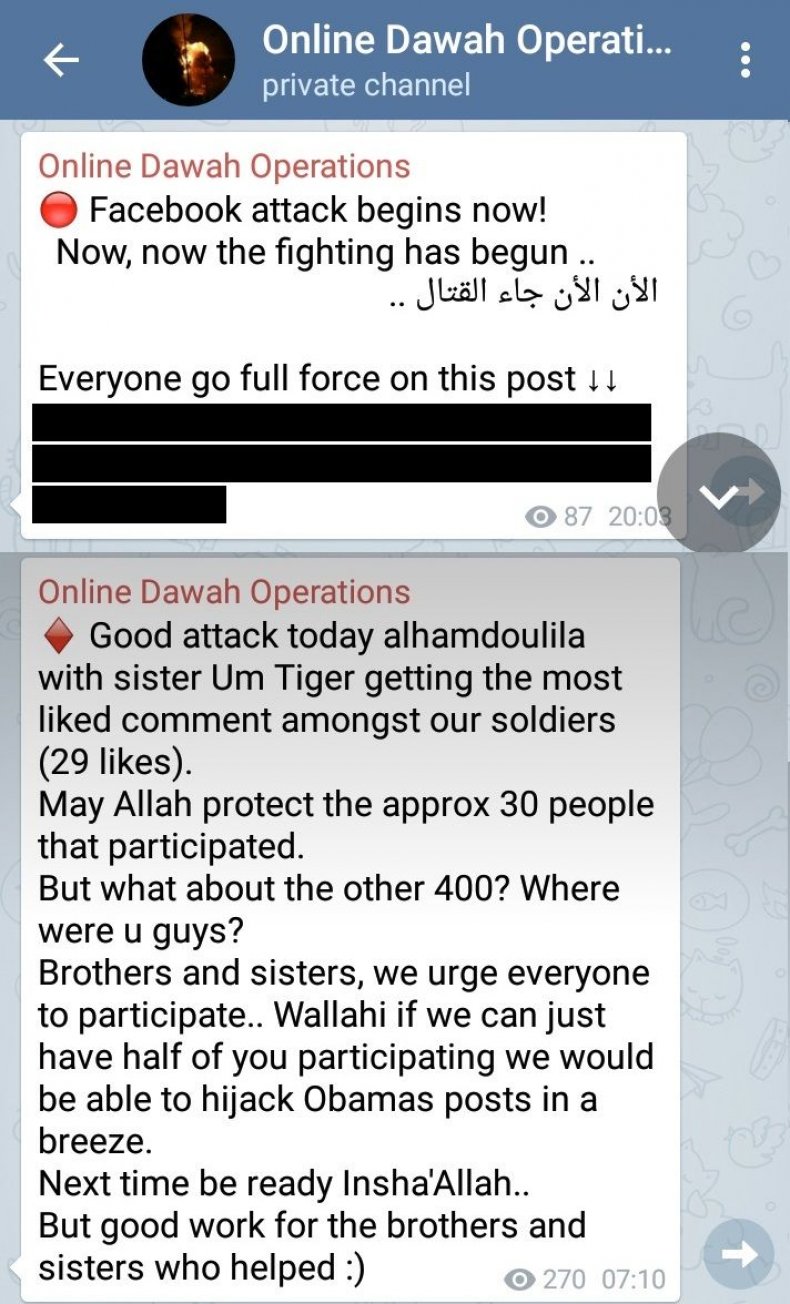 A separate private channel on Telegram, called "Content For Attacks," contained recommended material to post.
One post titled "Silly Cameron" states: "David Cameron has urged Muslims to fight against terrorists. Shockingly David if you haven't realized the Muslims are fighting the terrorists. And you should look no further than yourself and your father Barack Obama who are leading the terrorist crusade campaign against the Muslims."
Following the attack, the most supported comment on the Al Jazeera article had 29 "likes."
"May Allah protect the approx 30 people that participated," the organizers said. "But what about the other 400? Where were u guys?
"Brothers and sisters, we urge everyone to participate... Wallahi if we can just have half of you participating we would be able to hijack Obamas posts in a breeze [sic]."
The use of Telegram by ISIS members and supporters has faced criticism since the group shifted from Twitter to Telegram as its primary platform for disseminating propaganda and recruiting potential jihadists.
Telegram CEO Pavel Durov said earlier this year that a significant campaign to remove ISIS channels from the messaging platform had resulted in over 660 public channels being banned.
Despite this, dozens of channels seen by Newsweek still exist, with new ones created on a daily basis. Some of the most popular pro-ISIS channels have several thousand followers.