ISIS Faces Another Defeat, This Time In The Syrian Desert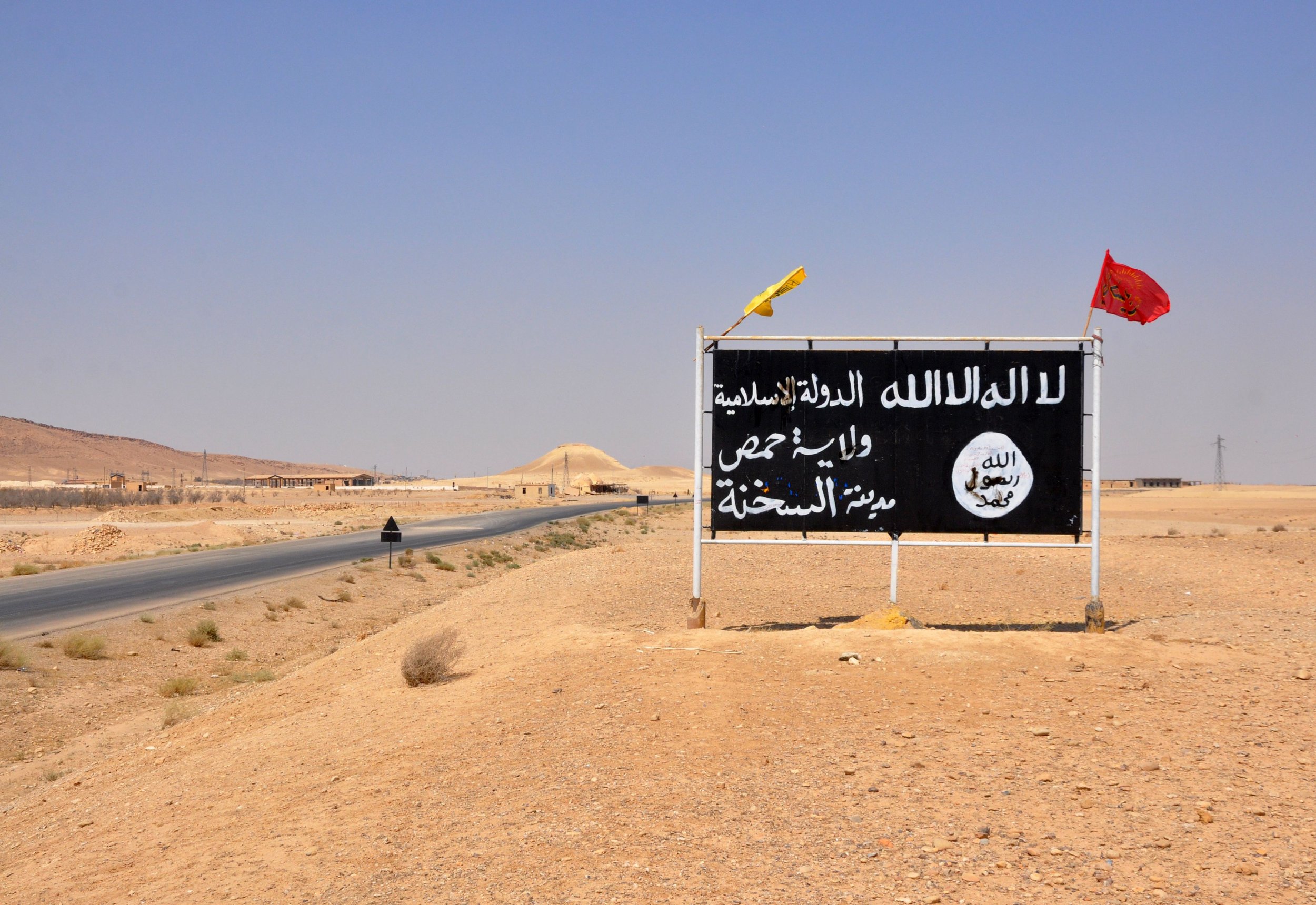 The Islamic State militant group (ISIS) is facing another defeat as the Russian-backed forces of Syrian dictator Bashar al-Assad encircle the forces of the radical Islamist militants in desert in central Syria.
The Syrian Observatory for Human Rights, a U.K.-based monitoring group that uses an extensive network of sources on the ground in Syria and is opposed to the Assad regime, said Thursday that Syrian military forces joined up from the north and south of the Badiya desert area overnight.
ISIS has controlled the territory since 2014 but the Syrian regime has been emboldened by support from Moscow and Iran.
The Badiya desert region stretches between central Syria and the border area near Jordan and Iraq. A key battle that is continuing between the Syrian troops and ISIS fighters is for the town of Sukhnah.
While the U.S.-led coalition is supporting an Arab-Kurdish coalition to recapture the eastern city of Raqqa, the Syrian regime has focused on recapturing other stretches of territory from ISIS, advancing on the eastern province of Deir Ezzor where ISIS still controls the cities of Deir Ezzor and Mayadin.
Victory for the Syrian government in this region would boost Damascus and Moscow's hope of recapturing Deir Ezzor from ISIS, one of the last bastions of the group in the country.
Assad has attempted to paint the six-year-long civil war as a battle against extremists but critics point out that ISIS emerged in 2014 amid the chaos in the country, when the Syrian leader released hardened jihadists from jail, many of which went on to join the Islamist insurgency.
Rights groups, the U.N. and western governments have all pointed to evidence that indicates that Assad has used chemical weapons against civilian populations and torture prisons to detain opposition activists, even using a crematorium at the notorious Saydnaya prison complex to remove evidence of the hundreds of people hanged at the compound.
The war has created one of the worst humanitarian crises since the Second World War, with more than 400,000 dead, millions displaced internally and externally and the country left in ruins.