ISIS Father Sends Son to Commit Suicide Bombing in New Video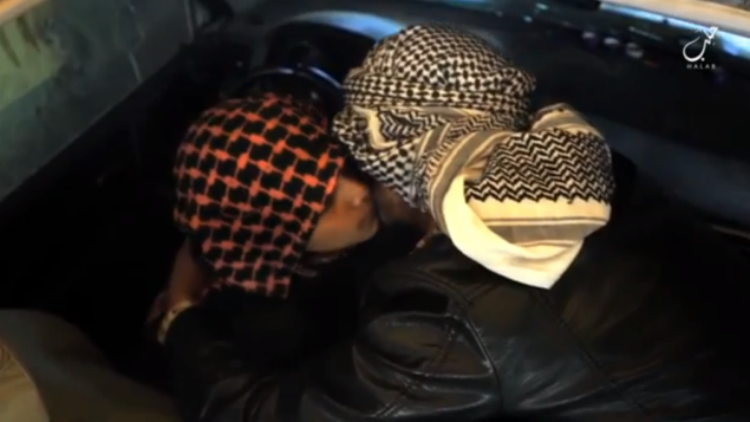 The Islamic State militant group (ISIS) has released a propaganda video showing a father sending his son on a suicide mission near the Syrian city of Aleppo.
The 23-minute video, circulated by the radical Islamist group on Friday, shows the father interviewing the boy, named as Abu Imar al-Omari, about the martyrdom operation, as well as his training for the car bomb attack.
An ISIS militant shows Omari how to drive the vehicle and detonate the explosives. The footage ends purporting to show the boy, who looks no older than 12, carrying out the explosion in the distance against Syrian regime forces north of the embattled Syrian city.
"I hope that the suicide attack will be my greatest moment," he tells the camera before the operation, saying that his father was the person who persuaded him to carry out such an attack.
According to a translation cited in The Times of Israel, the father says of his son's operation: "A man who fears for his son's welfare doesn't let him save himself from the fires of hell."
The Combating Terrorism Center (CTC) at the U.S. Military Academy at West Point released a report on Thursday saying that ISIS is "mobilizing children and youth at an increasing and unprecedented rate."
The authors note that ISIS's leadership sees the use of youths as a long-term strategy as they become adult militants, but they warn of an "urgent need" to plan for the rehabilitation and reintegration of child militants who may escape or defect from the group.
Between January 2015 and July 2015, ISIS sent at least 21 children on suicide operations, according to CTC.
The group has also used child militants to carry out purported executions of alleged spies in their propaganda videos and refer to the children as "cubs of the caliphate," the state ruled by Islamic law that the group declared across Iraqi and Syrian territory in 2014.