ISIS Fears Mean Finland, The World's Safest Country, Is Raising Its Threat Level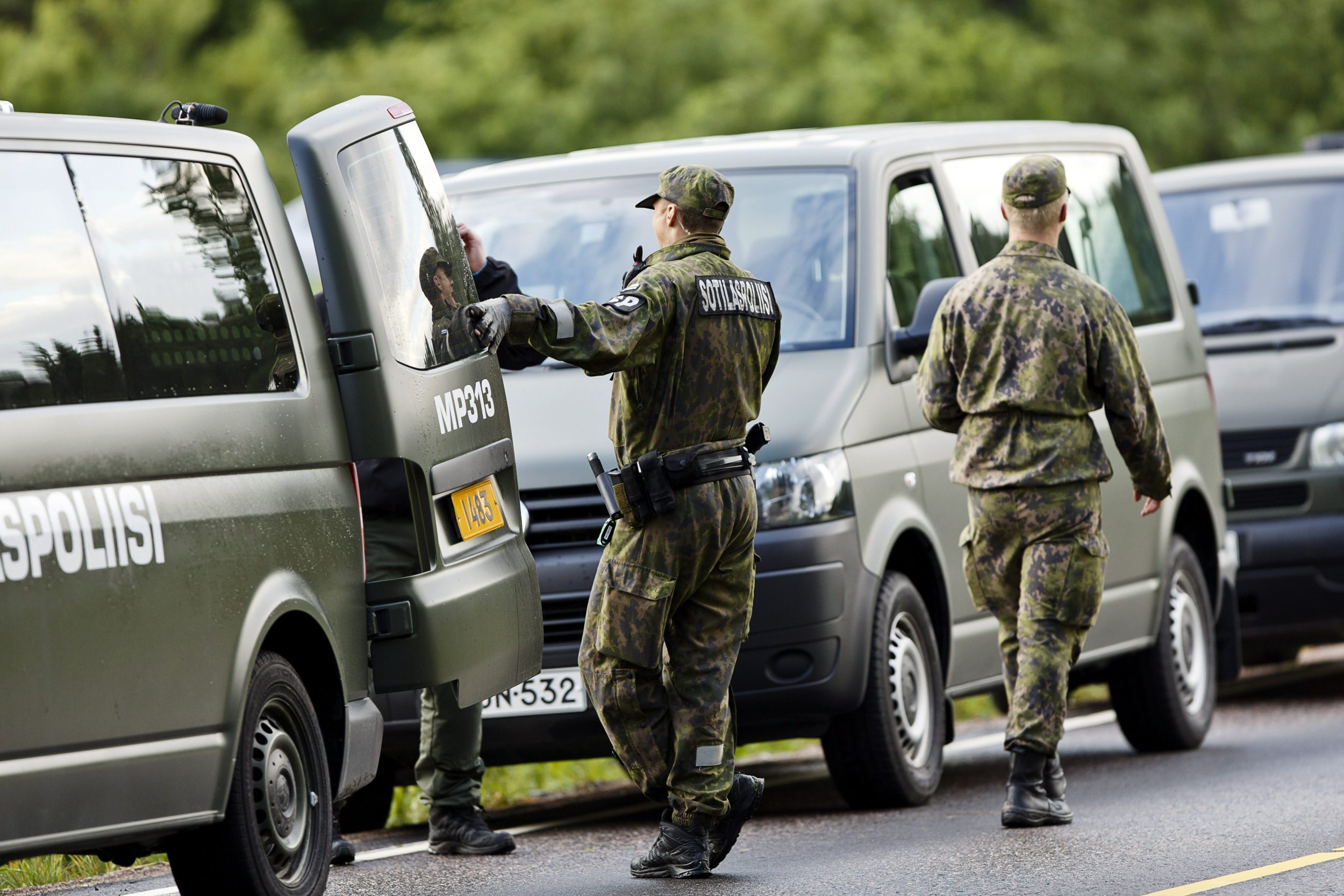 Finland, a country classified as the safest in the world, where people dog-sled, cross-country ski and enjoy saunas in peace, raised its threat level on Wednesday, citing small numbers of people inspired by jihadi groups such as the Islamic State (ISIS).
The Finnish Security Intelligence Service, or SUPO, said it had obtained knowledge of extremism-related plans being made in the country. In response, it raised the threat from 'low' to 'elevated.'
"The most significant terrorist threat in Finland is still posed by individual actors or small groups motivated by radical Islamist propaganda or terrorist organizations encouraging them," SUPO said in a statement.
It said the increased threat in the country was a result of dozens of foreign fighters traveling to join ISIS, some rising through its ranks and obtaining senior positions within the group.
"Links to the terrorist organization are more direct and serious than before... So far, we have not had to prevent a concrete attack," SUPO's Director Antti Pelttari told reporters in a press conference, Reuters reported.
In an April report, the World Economic Forum named Finland, which has a population of 5.5 million people, as the safest country in the world. It is yet to face an extremist attack as witnessed in its neighbors Sweden and Russia.
On April 3, a suicide bomb killed 15 people on the St. Petersburg Metro. A previously unknown group, the Imam Shamil Battalion, which said it was linked to al-Qaeda, claimed responsibility for the attack carried out by Akbarzhon A. Dzhalilov. Dzhalilov, 22, was born in Kyrgyzstan but had Russian citizenship, according to investigators. A fan of martial arts who worked as a sushi chef, he came from the Kyrgyz region of Fergana Valley, an area where many ethnic Uzbeks reside and which has a history of radical Islamism.
Four days later, a truck would strike civilians in a popular street for shopping in central Stockholm, killing five people. Police arrested Rakhmat Akilov, suspected of sympathizing with ISIS, in connection with the attack. Akilov, 39, had applied for Swedish residency in 2014 but two years later he was told that he had just weeks to leave the country. Swedish security services had dismissed him as a person on the margins of extremist circles.
Read more: Stockholm attack revives memory of botched Christmas bomb plot
By the end of 2015, around 70 Finnish adults had traveled to join ISIS, according to SUPO's estimates, significantly increasing their work amid fears that some may return to the country.
In 2016, the National Bureau of Economic Research, a Massachusetts-based research body, published a paper that found Muslim communities in Finland to be the most likely to have individuals that would join ISIS. The reasons given? Cultural isolation. Muslim migrants will find it harder to assimilate in Finland than other areas of the world, it concludes.
In the same year, a Finnish woman using the nom de guerre Umm Khalid al-Finlandyyah described in ISIS's online propaganda magazine Dabiq how she moved from Finland to the group's demi-state that straddles the Iraqi and Syrian border. "I come from Finland, a 'Christian' nation where people do not strongly adhere to their corrupted religion," she wrote.
Finland contributes humanitarian aid to the U.S.-led coalition fighting ISIS in Iraq and Syria and has provided training for Kurdish Peshmerga fighters in northern Iraq.