ISIS Female Fighters Use Own Children as Human Shields In Last Desperate Moments of Mosul Siege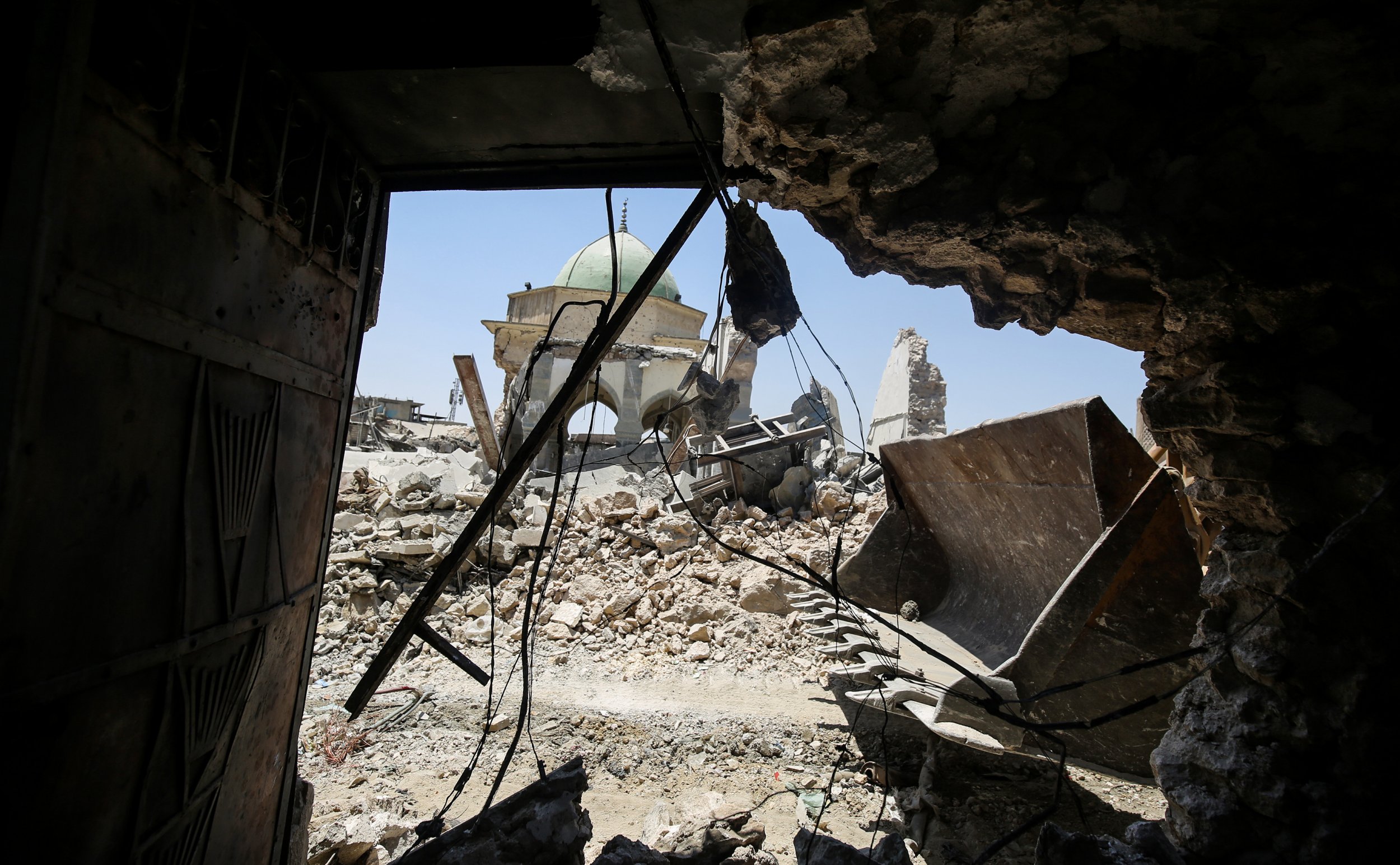 Female fighters with the Islamic State militant group (ISIS) are using their own children as human shields in a last desperate attempt stop the advance of U.S.-backed forces that have all but retaken the Iraqi city of Mosul.
ISIS has sent out its female fighters, ensconced within the last remaining streets held by the group, with their children alongside them a bid to stop air strikes and slow the advance of Iraqi government forces, the Associated Press reported.
"The women are fighting with their children right beside them," Lieutenant General Sami al-Aridi said.
Read More: Here's How Mosul is Celebrating Eid With ISIS Gone
"It's making us hesitant to use air strikes, to advance. If it weren't for this we could be finished in just a few hours."
Delays to end of the battle in Mosul which has ground through the streets of Iraq's second city over the last nine months have caused deep frustration within the Iraqi command.
One unnamed commander said that under the circumstances civilian casualties should be acceptable and Iraqi artillery, which would not require U.S. approval, should be used to clear the last areas under ISIS control.
"They're all [ISIS], just kill them all," the commander said "There are civilians there, but they are [ISIS] families."
Aridi said although his forces were taking casualties—14 were wounded in fighting Thursday—he could not punish a child, even if his father was a criminal.
In the last-gasp battle for control of the final streets held by ISIS in Mosul, the militant group has sent a wave of female fighters and suicide bombers out into the city and elsewhere in Iraq.
Thirty-eight women have detonated suicide explosives to target civilians and enemy forces in the northern Iraqi city in the past month, and at least 20 of those have done so since Sunday, an Iraqi security official told The Times of London .
In the first attack late on 2 July, at a displacement camp west of Baghdad, a suicide bomber dressed as a veiled woman mingled with crowds of refugees before detonating an explosive device, killing 14 and injuring a further 13, Reuters reported.
Two female suicide bombers carried out a second attack Monday morning, less than two hours later in Mosul's Old City, targeting Iraqi security forces.
ISIS use of human shields has constantly slowed the Iraqi-led advance into Mosul, from which the militant group declared its caliphate in 2014. With less than a square mile now under ISIS control, the U.N. has said 2,000 to 3,5000 civilians have been fleeing on a daily basis.
Over the course of the fighting to liberate Mosul a total of 900,000 people have been displaced by the fighting, taking shelter in camps or with relatives and friends, according the aid group Medecins Sans Frontiers.