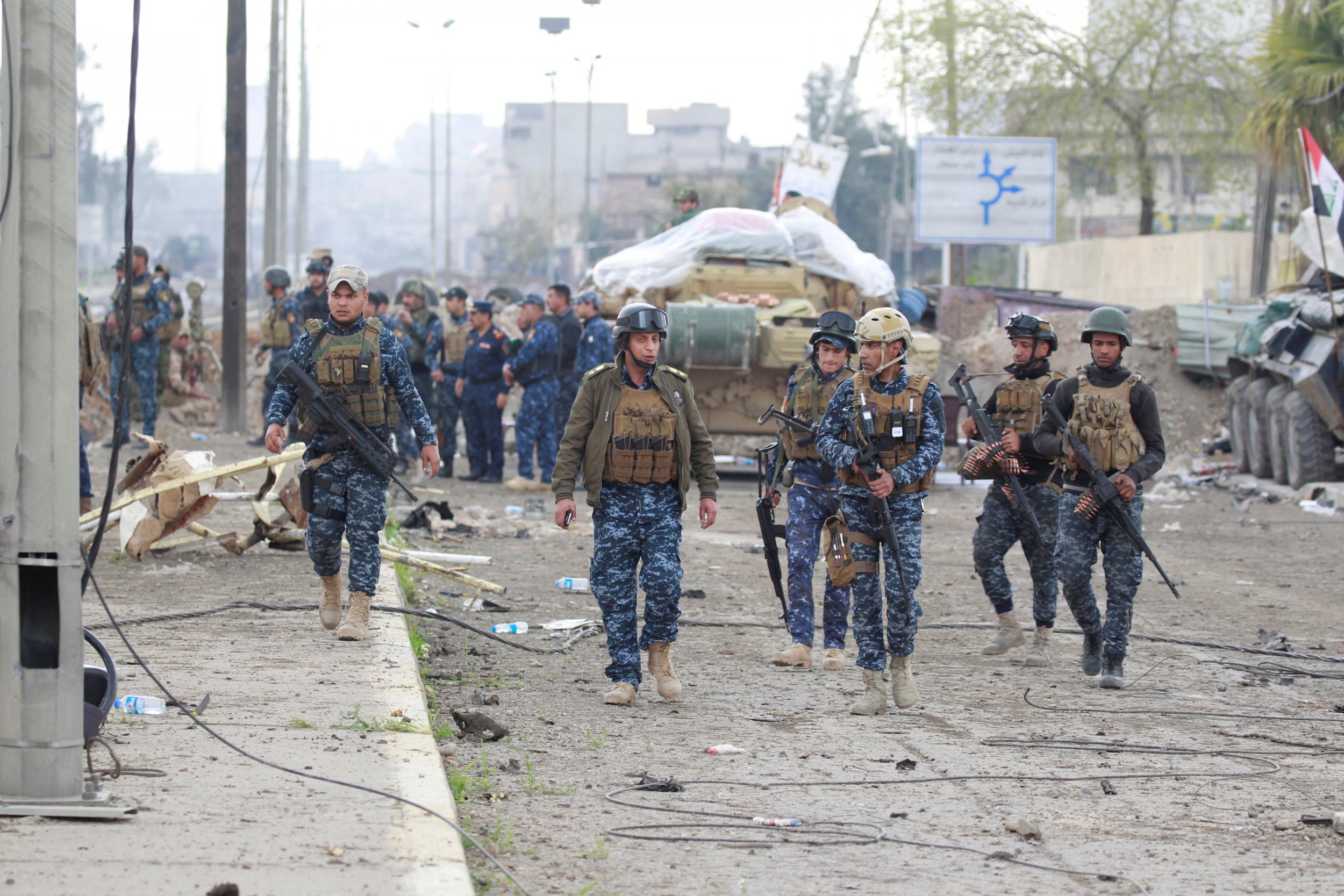 The Islamic State militant group (ISIS) has deployed dozens of female suicide bombers as it fights to hold onto Mosul, in what could be one the largest cases of women carrying out suicide operations in battle.
Thirty-eight women have detonated suicide explosives to target civilians and enemy forces in the northern Iraqi city in the past month, and at least 20 of those have done so since Sunday, an Iraqi security official told The Times of London.
The toll comes after two female suicide bombers killed at least one Iraqi solider and wounded five more on Monday. On Sunday, a bomber dressed in women's conservative Islamic clothing blew herself up after hiding among civilians fleeing Mosul.
The group remains trapped on all sides and is making its last stand to hold onto the city that propelled it to the height of the global jihad.
The Times of London dubbed the women "jihadist brides" who had typically stayed at home in Iraq, but experts say women are becoming more active in radical Islamist circles, wishing to also take part in jihad on a par with men.
The phenomenon is not limited to Iraq; European officials have said they have underestimated the threat of female militants in Europe and the role they wish to play when they return to their home countries from conflict zones.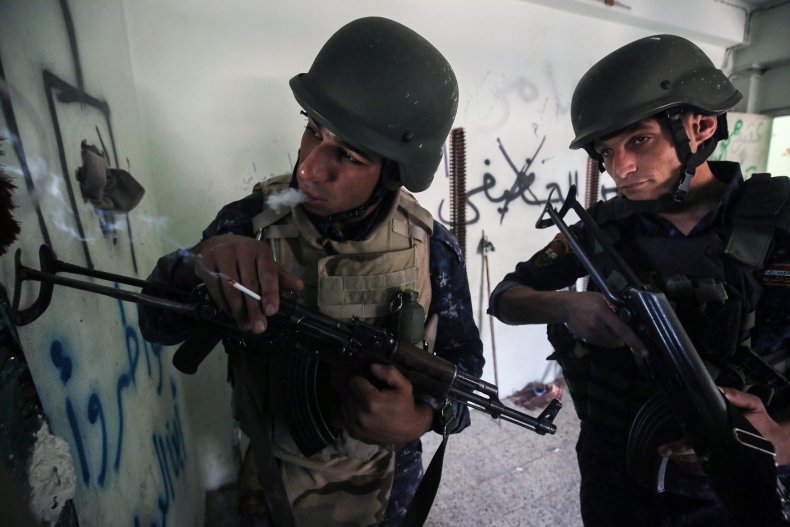 Women have been carrying out suicide attacks long before the existence of ISIS, for example Chechnya's "Black Widows" in the early 2000s, Palestinian women in the second Intifada, or uprising, and Boko Haram's use of women in its insurgency in northern Nigeria. But the sheer number of suicide attacks by women in the Iraqi city in such a short period of time appears to be unprecedented.
Iraqi Prime Minister Haider al-Abadi hailed his forces' "big victory" in Mosul on Monday night, even though battles were still ongoing for the remaining pockets of ISIS-held territory, as they have been for the past eight months.
ISIS could lose the city, the largest in its self-styled caliphate, in a matter of days.
Iraqi special forces on Thursday captured the severely damaged Al-Nuri Mosque in Mosul, almost three years to the day that ISIS's leader Abu Bakr al-Baghdadi stood at its pulpit and declared the creation of the Islamic State.
The 12th-century mosque, known for its leaning al-Hadba minaret, is in central Mosul's Old City and has been adorned with ISIS's black flag since June 2014.
The group has used sniper fire, suicide car bombs, booby traps and even unmanned drones to slow the advancing forces backed by U.S.-led coalition airstrikes.
The Iraqi military estimates that around 300 ISIS fighters remain in the last pockets of control in the city, but are surrounded on all sides.