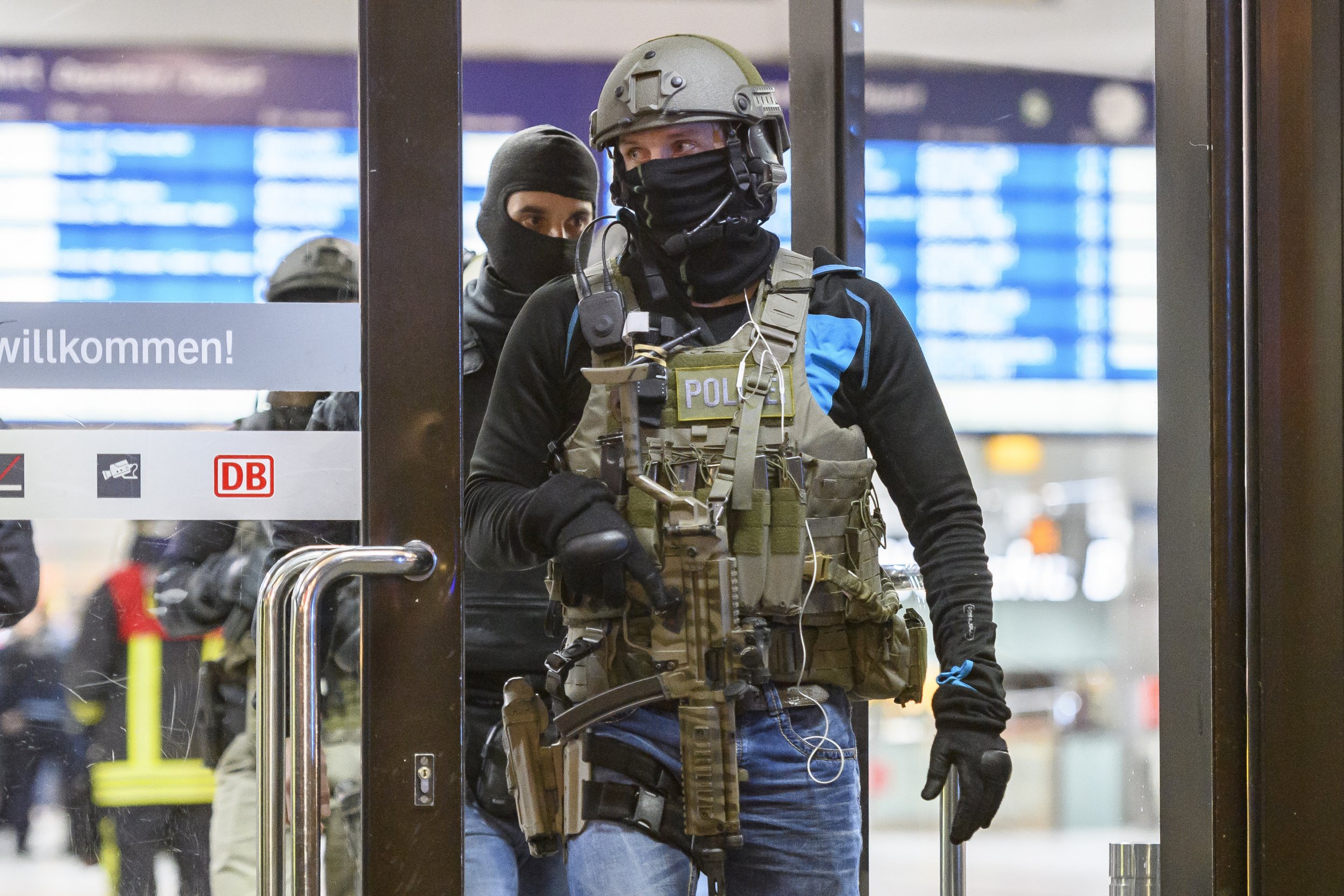 A Syrian man arrested for suspected involvement in a suicide bomb plot in the German city of Dusseldorf has claimed to be a Turkish agent who helped secure the arrest of dozens of Islamic State militant group (ISIS) fighters and prevent several attacks.
German police arrested three Syrian men on suspicion of planning a suicide bomb and shooting attack on the western city following orders from ISIS's leadership in June last year, according to prosecutors. Two of the men were due to detonate suicide belts in the city's old town as the third opened fire on civilians as they fled.
The men were named as Abd Arahman A. K., 31, Hamza C., 27, and 25-year-old Mahood B. A fourth suspect, Saleh A., 29, was in French custody but extradited to Germany in September. All four men, whose full names have been withheld due to Germany's strict privacy laws, are due to appear in court on July 5.
In parts of his testimony released by German magazine Der Spiegel, Saleh A said he had crossed into Turkey from Syria in May 2014 with Hamza C, having previously fought for the Al-Qaeda-linked Nusra Front and the Free Syrian Army.
He was initially held by ISIS in a prison for refusing to swear allegiance to its leader Abu Bakr al-Baghdadi in November 2013 but was released and put into a "re-education camp," the report said.
Once he was released an ISIS emir, Abu Loqman, gave him and Hamza the idea for an attack on Dusseldorf. They then traveled to Turkey, where he said he began work for Turkish intelligence. He reached Germany by crossing to Greece in a boat then over the Balkans into Germany. By this time, he had already helped Turkey with information about ISIS.
Read more: Germany foils suspected ISIS cell planning suicide attacks
Saleh said that information he had provided to the Turkish secret services had led to the arrest of some 50 ISIS fighters, and prevented several plots, including one on the U.S. Consulate in Istanbul, Turkey's largest city.
Authorities have not confirmed Saleh's role and it's unclear if the information he told German prosecutors is true. But if accurate, it may show that Turkish intelligence is working to infiltrate ISIS circles to gain information about its operatives and planning.
It also remains unclear if Saleh was ready to go ahead with the Dusseldorf plot, or was passing on information about the cell. The investigation accuses him of being the ringleader and points out that before his arrest he wrote: "Everything is ready for the action, the rest is left to Allah" on Facebook.
Germany remains on high alert after a series of radical Islamist attacks in the last year. ISIS committed its first claimed attacks in the country, two in Bavaria—one a suicide bombing, the other an ax attack—and a truck attack in Berlin.