Hundreds of ISIS Fighters Trained to Target Europe in 'Deadly Waves': AP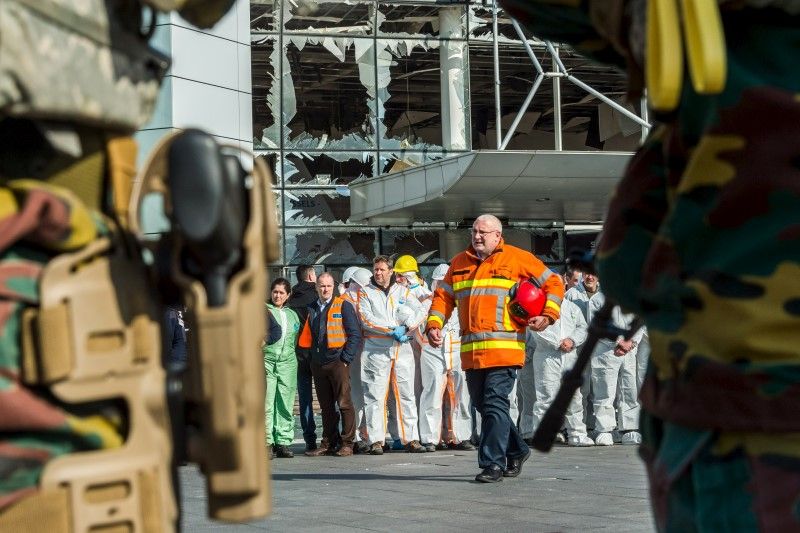 More than 400 fighters have been trained by the Islamic State militant group (ISIS) to commit attacks on Europe in "deadly waves," according to a report from the Associated Press.
The AP reported that ISIS is "deploying interlocking terror cells" similar to those that struck in Paris in November and in Brussels on Tuesday "with orders to choose the time, place and method for maximum carnage." The news agency reported that it spoke with European and Iraqi intelligence officials, as well as a French politician, who spoke of camps in Syria, Iraq and somewhere in the former Soviet bloc where fighters are trained to target and attack Western countries.
The story comes one day after 34 people were killed and hundreds were injured after three explosions in the Belgian capital city. Authorities are still searching for one man who was captured in security footage next to the dead attackers, brothers, Khalid El-Bakraoui and Brahim El-Bakraoui.
The pair struck Brussels transport links on Tuesday morning: Khalid, 27, blew himself up at the Maelbeek metro station, killing 20 people, while Brahim, 29, detonated a suitcase bomb at Zaventem Airport in Brussels, killing 14.
Officials, including French Senator Nathalie Goulet, told the AP that the number of jihadis trained to attack the West range from 400 to 600. According to the AP, they've received training in "battleground strategies, explosives, surveillance techniques and counter surveillance." Leaders of the units are French speakers with links to Belgium, North Africa and France, and are in charge of Muslim and Muslim-convert fighters from across Europe.
Around 5,000 Europeans have joined ISIS in Iraq and Syria. The militant group claimed responsibility for the Brussels attacks several hours after the deadly explosions.