ISIS Fighters Blending in With Civilians in Bid to Escape Besieged Fallujah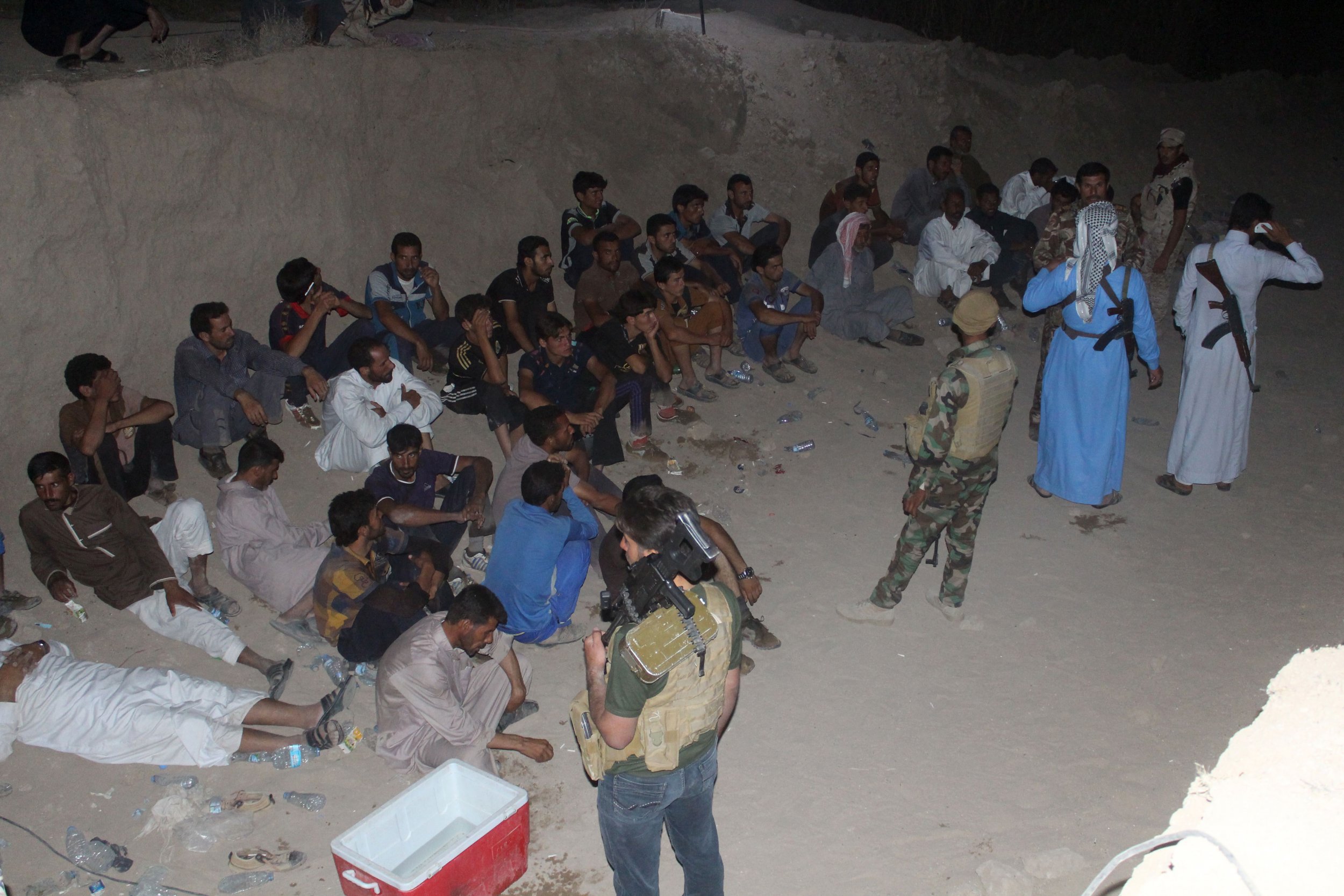 Fighters from the Islamic State militant group (ISIS) are attempting to blend in with civilians fleeing the besieged Iraqi city of Fallujah in a bid to escape the city, Iraqi forces said Monday.
Baghdad's forces have arrested more than 500 suspected ISIS militants attempting to flee the city since the military, backed by Shiite militias, launched a campaign to retake the city held by ISIS since January 2014.
"We have arrested 546 suspected terrorists who had fled by taking advantage of the movements of displaced families over the past two weeks," Hadi Rzayej, the police chief for Iraq's largest province, Anbar, told AFP news agency.
"Many of them were using fake IDs," he said, speaking from the southern edge of Fallujah.
The forces are screening male adults and teenagers after they have fled the city. They are interrogating any suspected ISIS members.
The group's fighters used a similar tactic in the western Iraqi city of Ramadi, which fell to coalition-backed Iraqi forces in December, and in the Libyan city of Sirte, the group are shaving their beards and cutting their long hair in a bid to flee the city undetected.
Thousands of civilians have fled the city and the Iraqi government has said that some fighters are suspected of human rights violations in the battle to retake the city. Baghdad said on Monday that it had opened an investigation into possible abuses against civilians fleeing the ISIS-held city.
Lisa Grande, the U.N.'s humanitarian coordinator for Iraq, said that more than 40,000 people had fled the city but there may still be some 50,000 remaining inside and under threat from ISIS attacks.
Fallujah is the final city in western Iraq that ISIS has control over. If the battle for Fallujah is successful for the Iraqi forces, the next city on its radar is the northern ISIS-bastion of Mosul, which the group overran in June 2014, and where ISIS leader Abu Bakr al-Baghdadi delivered his first sermon.