ISIS Fights Back Near Palmyra, Cuts Syrian Regime Supply Route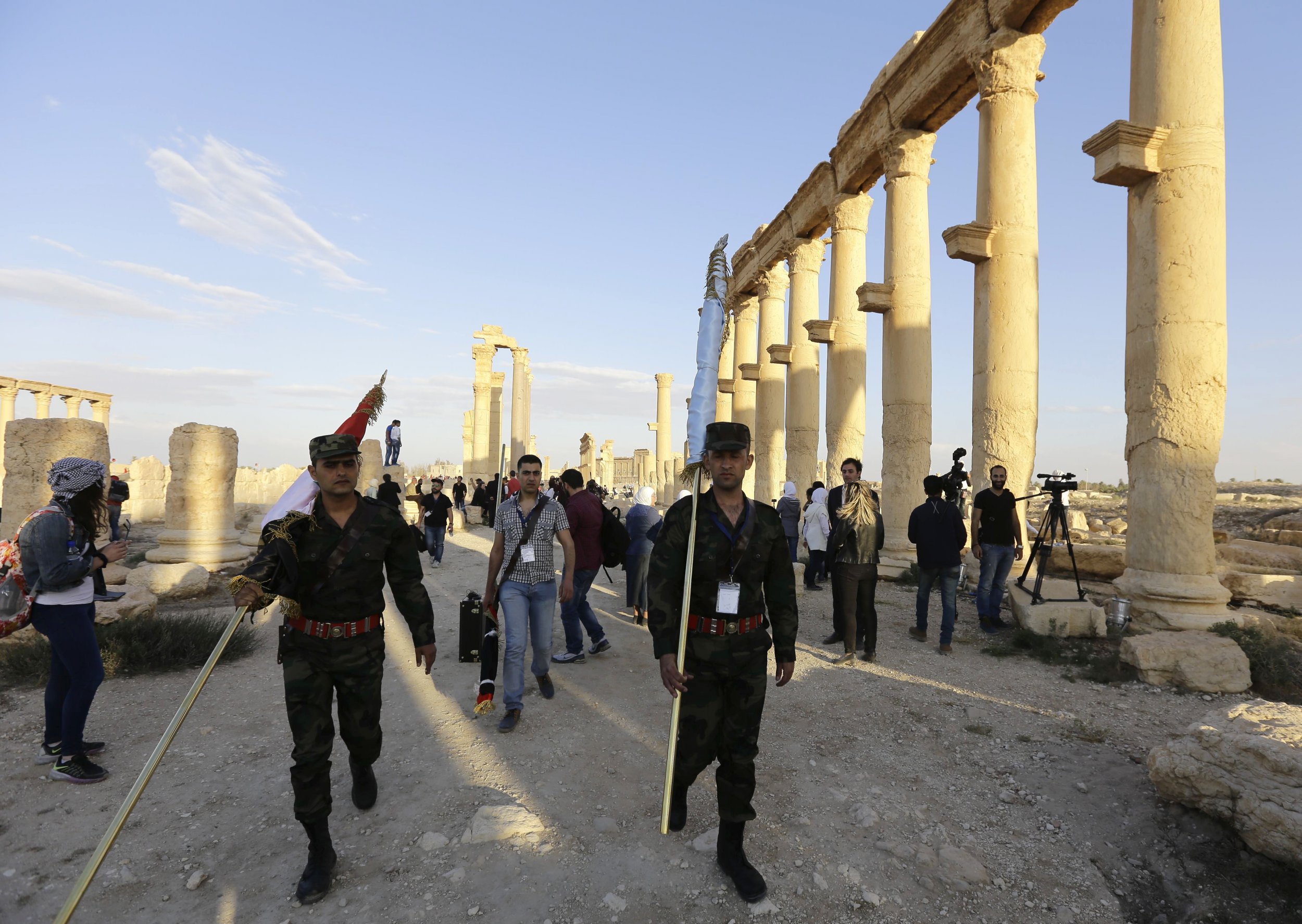 The Islamic State militant group (ISIS) cut a key supply route for the Syrian regime to Palmyra on Tuesday and claimed that it is advancing towards the ancient city—just weeks after its recapture by Syrian forces backed by Russian air strikes.
ISIS "was able to cut the supply road between Homs and Palmyra near the Tayfur military airport after an attack launched from the east of Homs," the U.K.-based Syrian Observatory for Human Rights (SOHR), which uses an extensive network of sources on the ground, said.
SOHR chief Rami Abdelrahman said the cutting of the supply route "came as part of ISIS's biggest assault since the army recaptured Palmyra with Russian support" in March. He added: "Violent clashes between regime forces and ISIS are ongoing."
Abdelrahman told AFP news agency that "Daesh surrounds Palmyra from all angles except in the southwest."
ISIS-affiliated radio station Al-Bayan said that the group's militants had advanced towards the city after capturing a rocket-launching site near Tayfur air base, located 40 miles from Palmyra, as well as two government checkpoints. It said that it was laying "siege" to the city of Palmyra despite its recent loss.
The capture of the rocket-launching site "helps in severing the supply routes of the [Syrian] army from T-4 base to Palmyra, and tightening the siege on the city," Al-Bayan's radio report said, Associated Press reported Wednesday.
The advance comes after a famous Russian conductor held a concert, attended by Russian soldiers, government officials and journalists, in the ancient city's Roman Theater after its liberation from ISIS.
Valery Gergiev conducted St. Petersburg's Mariinsky Symphony Orchestra, guiding them through performances of compositions by Bach, Prokofiev and Shchedrin in a concert entitled "With a Prayer from Palmyra: Music Revives the Ancient Walls." The performance was broadcast on Russian state television and featured a video message from Russian President Vladimir Putin.
Putin has acted as a key ally to Syrian President Bashar al-Assad in a conflict between his forces and Syrian rebels that has lasted for six years and taken the lives of more than 270,000 people.