Financial Woes Mean ISIS Struggles to Pay Its Fighters and the Bills: AP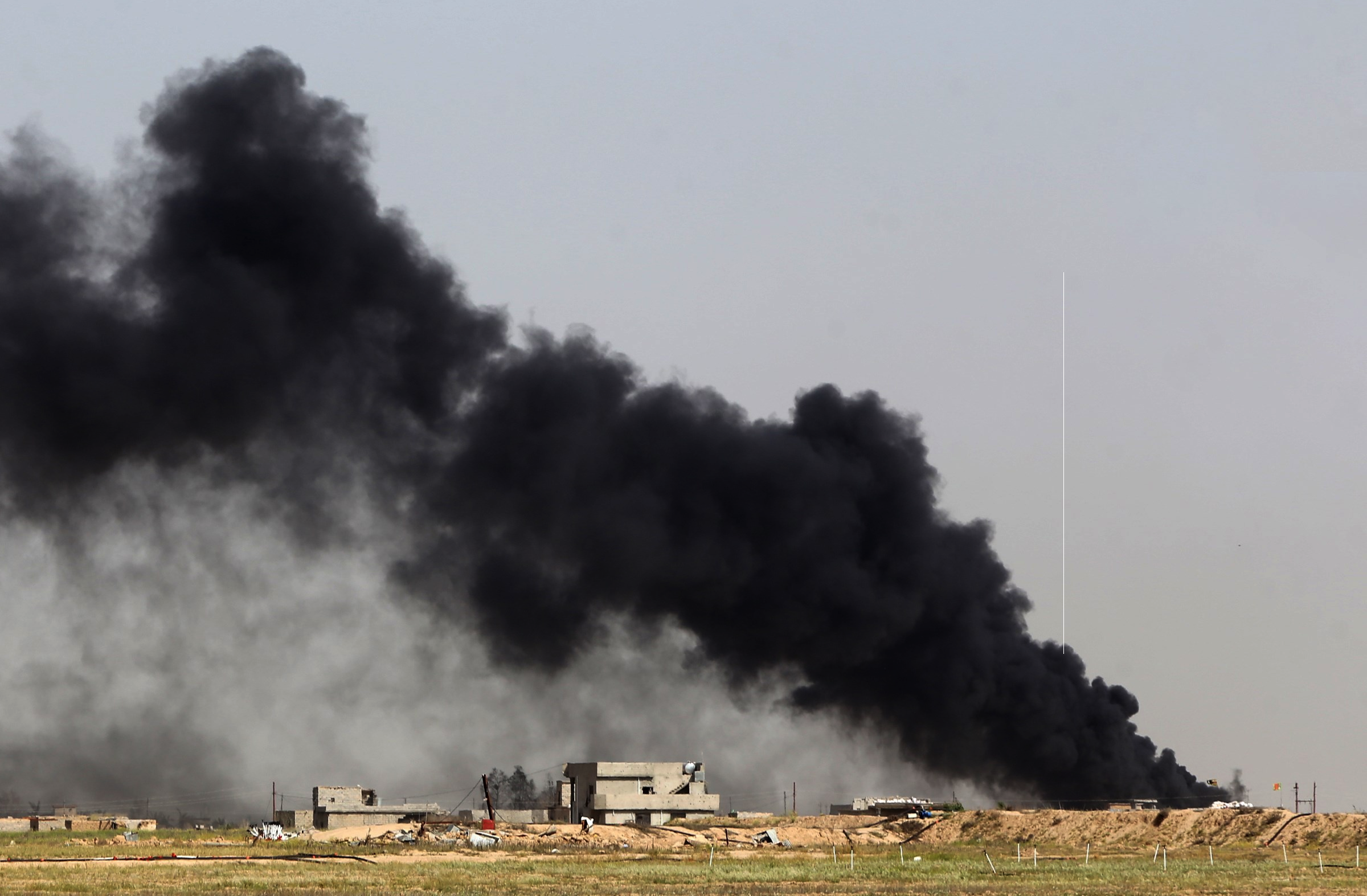 A cash shortage is forcing the Islamic State militant group (ISIS) to institute cost-cutting measures, including halving the salaries of fighters in Raqqa, according to the Associated Press.
A new report found that since coalition airstrikes began targeting ISIS strongholds last year, the group's finances have plummeted. Over the past two weeks, residents of Raqqa, the de-facto capital of ISIS in northern Syria, have been asked by ISIS to pay utility bills using black market American dollars. In Fallujah, Iraq, where fighters aren't being paid at all and are having food rations cut to two meals a day, people can pay $500 to ISIS for the release of a detainee, according to sources quoted by the AP.
The global drop in the price of oil and the U.S.-led coalition's targeting of ISIS's oil-producing and storing facilities have also made it more difficult for the group to cash in on what was once a key source of income. As of January 10, coalition airstrikes have damaged or destroyed 1,170 oil infrastructure targets, according to the U.S. Defense Department.
According to the AP, who spoke to "exiles and those still suffering under its rule," including activists, ISIS has also axed some of the perks it has advertised to potential recruits, including bonuses issued for honeymoons and babies, as well as free energy drinks and Snickers bars. In Raqqa, basic goods are becoming more scarce as prices skyrocket, which has led to widespread inflation.
"We are seeing our efforts having some effect on their financial flows," Lisa Monaco, President Barack Obama's counterterrorism adviser, told the AP. "And it's difficult to get a handle on just how much because of the different illicit ways in which they are handling their finances, but you've seen the efforts that our military has taken to take out cash storage sites, and I think it is our hope and expectation that that will have demonstrable effects. On what order of magnitude, I think it's difficult to say."
ISIS has lost an estimated 40 percent of the land it once held in Iraq and about five percent of the land in Syria, Col. Steve Warren, spokesman for Operation Inherent Resolve, said last month. The White House said ISIS has lost around 10 percent of the land it once controlled in Syria.
ISIS's financial woes are also being blamed on the Iraqi government's suspension of salaries to government workers in areas controlled by ISIS, which the group was taxing by as much as 20 to 50 percent. The loss of those salaries has cost ISIS around $10 million a month, according to the AP.
ISIS is gaining footing in war-torn Libya, which it sees as a viable alternative income source, according to the AP.