ISIS Forces Conscription On Men in Eastern Syria as Top Leadership Figures Killed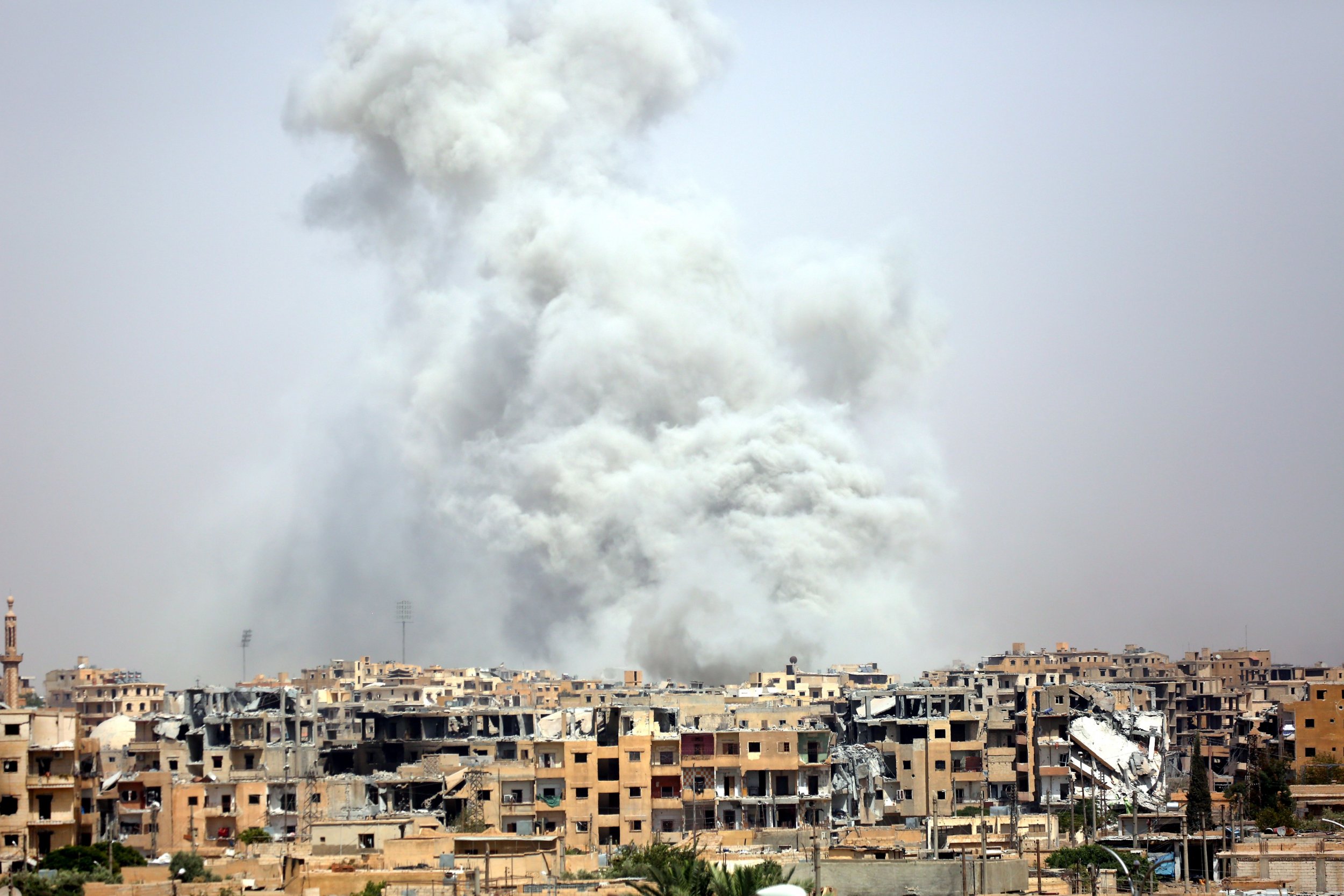 The Islamic State militant group (ISIS) has ordered the conscription of men between the ages of 20 and 30 in eastern Syria, where it is under increasing pressure on the battlefield.
The group posted a statement in Deir ez-Zor province, in eastern Syria, which ordered men in fighting condition within that age bracket to check in at mobilization offices in the next week, the Associated Press reported after obtaining the statement from activists in the region.
The group said any man between those ages who did not join the ranks would face questioning and potential punishment.
It represents the first evidence that the radical Islamist group has imposed a policy of conscription in the region. Most of the men who traveled to the region to join ISIS likely did so to fight in battle against the Syrian regime or to join rebel groups, and the group has made regular calls to arms. But this statement appears to include locals whose homes fell under ISIS's control and have not fled the area.
The recruitment order was issued the same day the U.S.-led coalition announced the assassinations of a series of top ISIS leaders and foreign fighters in eastern Syria, including Lavdrim Muhaxheri, the self-declared "commander of Albanians in Syria and Iraq."
The coalition also announced the killing of two ISIS external operations officials, Abd al-Ghafur and Abu Hammam, and an explosives specialist, Abu Futtum, in eastern Syria airstrikes.
Its call comes after key leadership losses as a result of U.S.-led coalition airstrikes in eastern Syria, as an ongoing offensive for the territory it has controlled there for more than three years.
The jihadist group, which already lost Mosul, the biggest city it had ever captured, earlier this month, has lost more than half of the eastern Syrian city of Raqqa to a Kurdish-Arab coalition ground force.
It has slowed the offensive with sniper fire, booby traps and suicide car bombs. But the two-month-long offensive is moving faster than the nine-month slog for Mosul.
The group took control of the city in January 2014, and it became the de facto capital of its self-proclaimed caliphate straddling the Iraqi-Syrian border.
Besides Raqqa, the group retains control of the majority of Deir ez-Zor province, including the cities of Deir ez-Zor and Mayadin.