ISIS Foreign Fighters Could Be Sent to Guantanamo, Trump Administration Suggests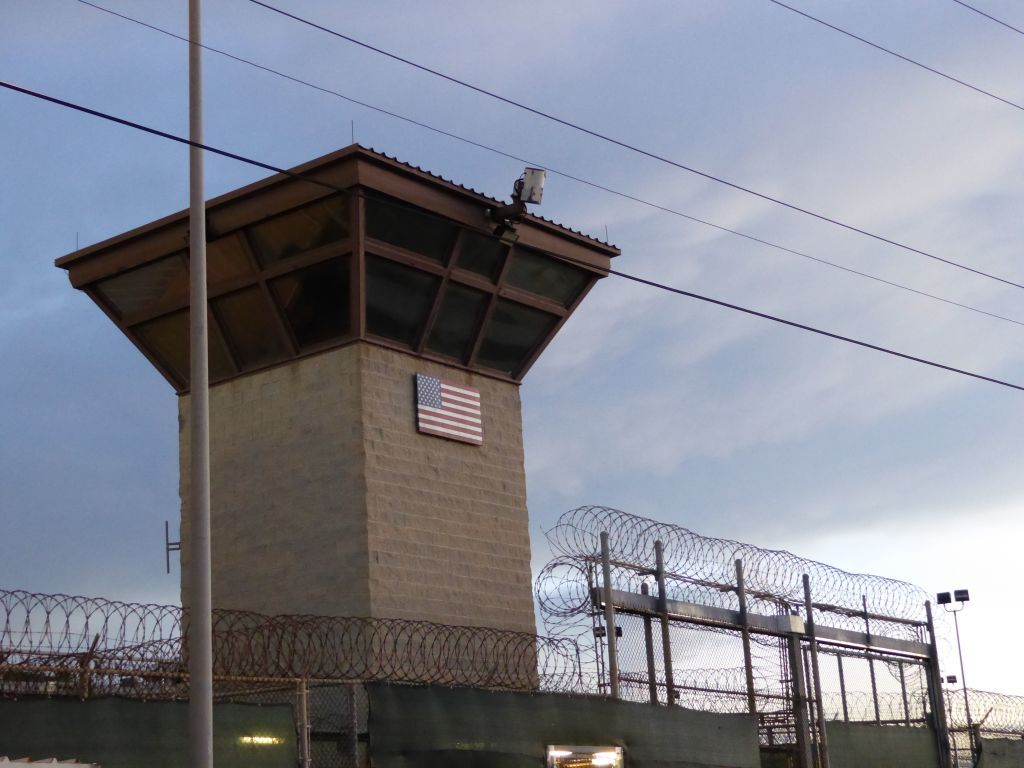 The Trump administration has indicated that leaders of the Islamic State militant group (ISIS) could be detained at Guantanamo as options to keep the fighters away from the battlefield in Syria dwindle.
Some 850 foreign ISIS fighters remain in the custody of U.S. allies in Syria as Washington eyes a swift exit from the protracted Middle East conflict. While President Donald Trump has called upon the United States's allies to repatriate their own foreign fighters, an unwillingness to do so in the face of the U.S. troop reductions in Syria could mean that the most dangerous ISIS prisoners will be sent to Guantanamo.
"Our preferred first option would certainly be repatriation and prosecution, keeping [foreign terrorist fighters] locked up in countries of origin when possible, where possible," a senior State Department official told ABC News.
"But when countries aren't willing to take responsibility for their own citizens that went and fought for the Islamic State, if they are high-value detainees, and members of ISIS leadership, then we're going to make certain that they remain off the battlefield. One way of doing that might include sending them to Gitmo," the official said, referring to Guantanamo.
The reopening of Guantanamo to new prisoners under Trump—the last time a prisoner arrived at Guantanamo was in 2008—would mark a stark contrast to the policies pursued under former President Barack Obama. Trump's predecessor had sought to close the detention center located within a U.S. naval base in Cuba but succeeded only in reducing its population to 40 detainees.
While on the campaign trail and in office, Trump has regularly supported continued detention at Guantanamo. On the issue of fighters in Syria, he has publicly called on America's allies to take back their foreign fighters.
"The United States is asking Britain, France, Germany and other European allies to take back over 800 ISIS fighters that we captured in Syria and put them on trial. The Caliphate is ready to fall. The alternative is not a good one in that we will be forced to release them," the president tweeted on Sunday.
In the face of Trump's request, European nations have offered a lukewarm response. In Germany, Foreign Minister Heiko Maas has said the demand would be "difficult to implement." He said it was "certainly not as easy as they think in America," according to Deutsche Welle. "These people can come to Germany only if it is ensured that they can immediately be taken into custody," Maas added.
In an indication of the stance the United Kingdom will take toward its ISIS fighters, the British government stripped teenager Shamima Begum of her citizenship on Tuesday, after the teenager had traveled to Syria to join the Islamic State in 2015. This week she gave birth to a boy in detention in Syria, The Guardian reported.
At present, the United States has taken back 16 fighters from Syria, repatriating four last year. Thirteen have been prosecuted. There is no indication that the vast majority of ISIS prisoners in Syria could be taken to Guantanamo, only those "high value" fighters that constitute some 10 percent of current detainees.