ISIS General Omar 'the Chechen' Al-Shishani Still Alive After Airstrike: Syrian Observatory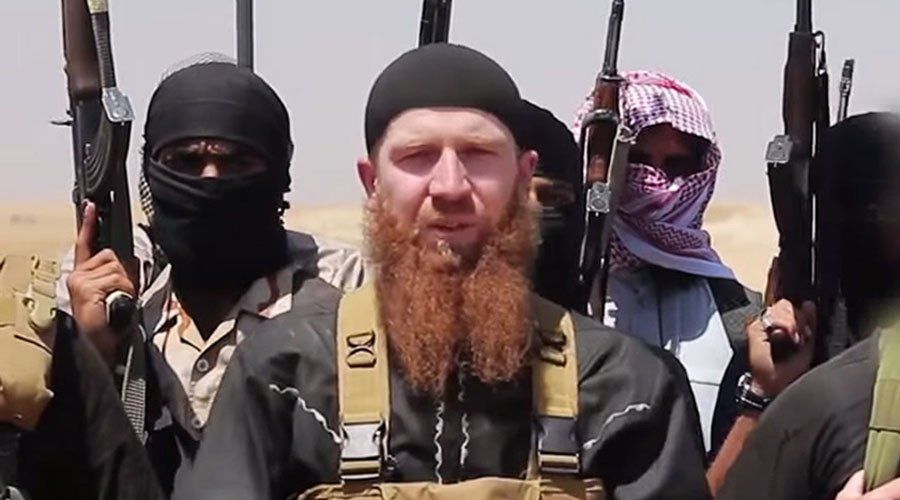 The "minister of war" of the Islamic State militant group (ISIS) is still alive after the U.S.-led coalition targeted him in an airstrike in Syria, the Syrian Observatory for Human Rights (SOHR) said on Thursday.
Abu Omar al-Shishani, a Georgian national known as "Omar the Chechen" and famous for his long ginger beard, is one of the most wanted ISIS militants, with a $5 million bounty on his head. The Pentagon said on Wednesday that it was "still assessing the results of the operation" carried out on Tuesday to eliminate Shishani.
But the U.K.-based SOHR, which monitors the conflict in Syria using a network of activists and sources on the ground, contradicted the statements of U.S. officials who on Wednesday said that he was likely killed in the strike near the northeastern Syrian town of Shaddadi.
SOHR Director Rami Abdulrahman said that Shishani had been seriously wounded in the strike but not fatally injured. "He did not die," Abdulrahman told Reuters. He added that Shishani had been transferred to the militant group's de-facto capital of Raqqa in Syria for treatment. SOHR's claim could not be independently verified.
Shishani, whose real name is Tarkhan Tayumurazovich Batirashvili, is the ISIS general tasked by the group's leader Abu Bakr al-Baghdadi with directing the radical Islamist cult's attacks against opposing forces and its defense of the territory it currently holds in its self-proclaimed caliphate in Iraq and Syria.
His portfolio includes recruiting foreign fighters from the Caucasus regions and Chechnya, directing 1,000 foreign fighters under his control as well as previously running a prison where foreign hostages were held.
His latest mission before the strike was to "bolster ISIL fighters following a series of strategic defeats by local forces we are supporting," Pentagon spokesman Peter Cook said on Wednesday, using an alternative acronym for ISIS.
Elsewhere in the U.S. coalition's efforts to defeat the group, Iraqi intelligence officials said on Wednesday that U.S. special forces captured the radical Islamist group's chemical weapons chief in a raid last month in northern Iraq.