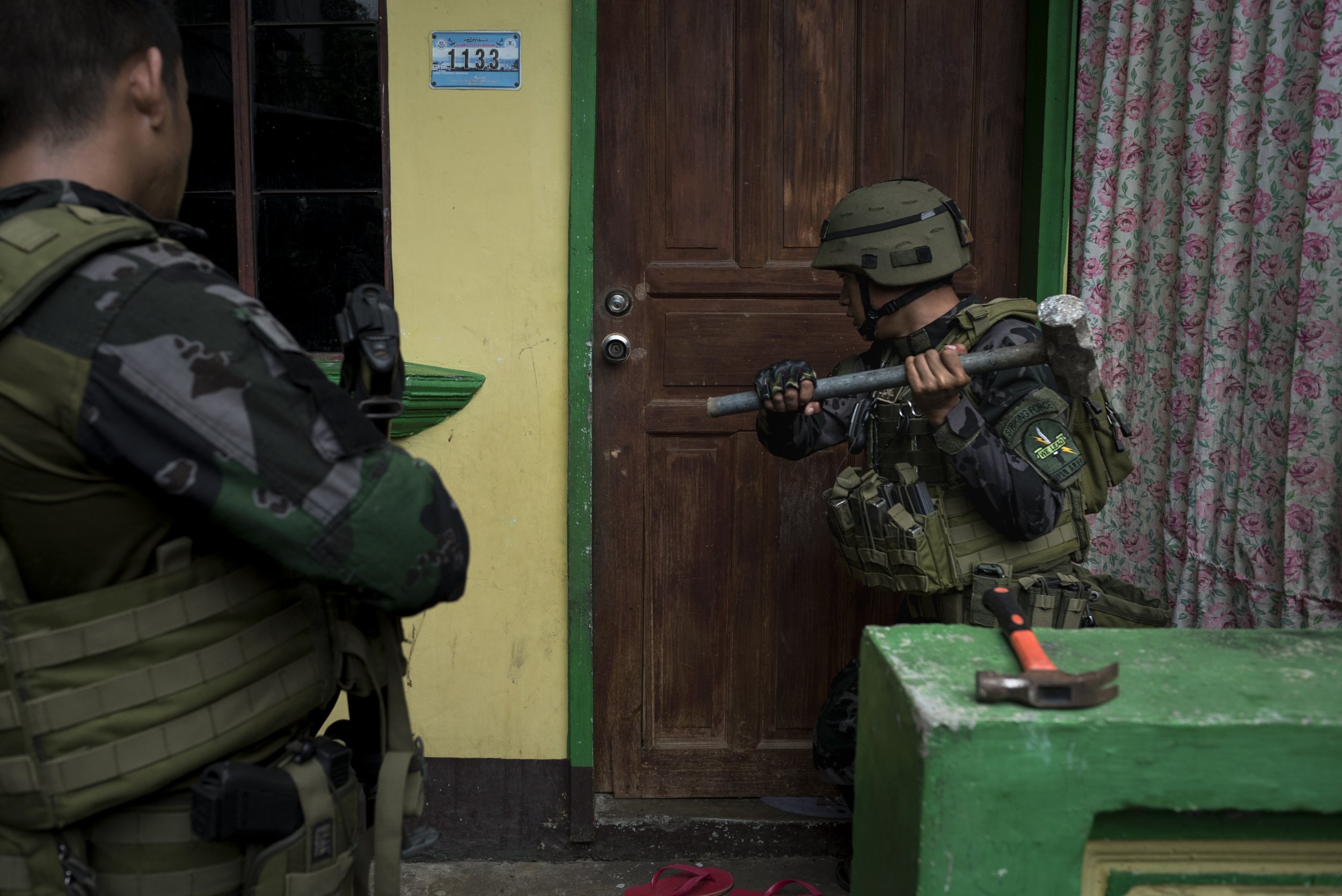 Villagers in the Philippines found two abducted Vietnamese sailors, beheaded, on Wednesday. According to the military, villagers in Sumisip, on the southern Philippine island of Basilan, found the sailors with their heads next to their bodies.
Gunmen linked to Abu Sayyaf, an affiliate of the Islamic State militant group (ISIS), kidnapped Hoang Thong and Hoang Va Hai along with four other Vietnamese crewmen in November 2016 off the coast of Basilan.
The military believes Abu Sayyaf beheaded the men, after a spate of hostage beheadings since January 2015. The group killed German hostage Jurgen Kantner and Canadian nationals John Ridsdel and Robert Hall in April and June 2016 when ransom deadlines passed.
"We grieve as we strongly condemn the barbaric beheading," Lt. Gen. Carlito Galvez Jr., the military's regional commander, told the Associated Press. He said the military had tried all it could to free the men. The Philippine military rescued one of the captured group in June but three remain as hostages with the group.
"In no way does the Abu Sayyaf group represent our Muslim brothers who are true followers of Islam," he said.
The separatist group's primary aim is to create a state under radical Islamic law in the southern Philippines for the Moro People, part of the country's Muslim minority group, and it uses violence to achieve its goal.
However, many of its acts appear to have been driven by financial gain, such as kidnappings followed by ransom demands. Piracy in the region has increased because of the militant group's kidnapping activities, with fighters attacking small vessels in the Sulu Sea near the coastlines of the Philippines, Malaysia and Indonesia.
Abu Sayyaf's ally, the Maute group, is waging an insurgency in the city of Marawi in the southern province of Mindanao. Battles between radical Islamist militants and Philippine security forces began in May after the military attempted to arrest Abu Sayyaf leader Ismail Hapilon. They believe the jihadi, still hiding in the besieged city of 200,000, to be ISIS's leader in the Philippines.