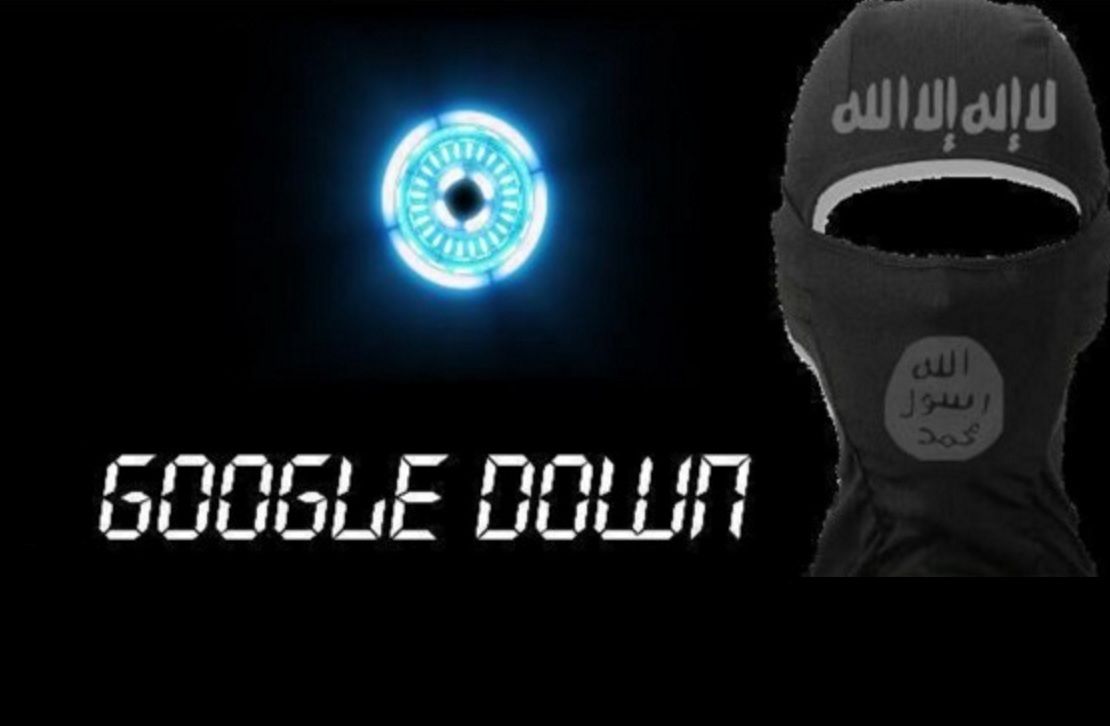 Hackers affiliated with the Islamic State militant group (ISIS) who promised to take down Google appear to have mistakenly attacked the wrong target.
The so-called Cyber Caliphate Army (CCA) announced plans on the secure messaging app Telegram to hack Google on Monday; however, Google services appear to have been unaffected.
"We promised to hack Google," stated a message seen by Newsweek that was posted to a Telegram channel used by the CCA. "Keep the promise inshallah [God willing], expect us today."
Instead, the website of Add Google Online was defaced with ISIS imagery and a message stating, "hacked by CCA". A French-language Islamic State song also played, promising: "We will kill you without pity… for Allah alone we wear suicide belts."
The site, registered to Indian firm Always Say, offers search engine optimization (SEO) services to local businesses but is not connected with Google.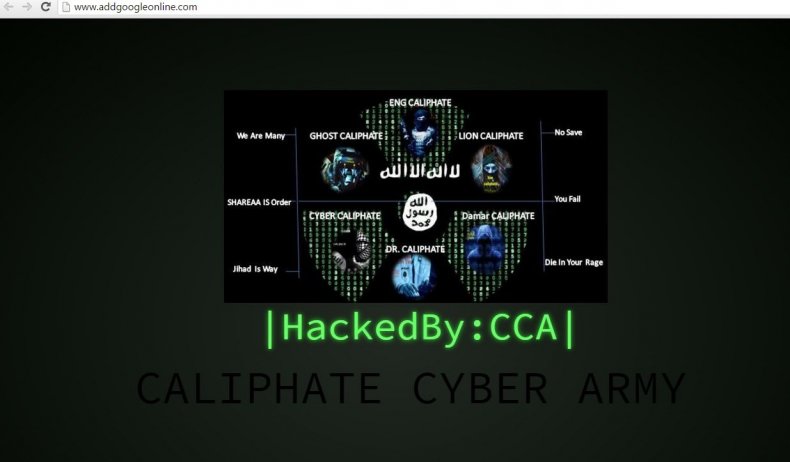 The attack on Add Google Online follows similar attacks by CCA on seemingly arbitrary targets, including a small solar energy company in England, a Japanese dance instructor, and a laminate flooring firm based in Wales.
Michael Smith, an advisor to the U.S. Congress and co-founder of national security firm Kronos Advisory, believes the increase in frequency of attacks carried out by ISIS hackers signals an increase in the group's cyber capabilities.
Despite the relatively small size of recent targets, Smith also claims they demonstrate ISIS has achieved more sophisticated capabilities to damage its enemies' interests than Al-Qaeda.
"I expect these activities will become more common," Smith tells Newsweek. "Plus, we can reasonably expect to see their hackers' focus widen from breaking into government systems to collect information about military, intelligence, diplomatic and law enforcement officials to doing more dynamic things like attacking critical infrastructure systems."