ISIS Hails Brexit Vote as Threat to 'Unity of Crusader Europe'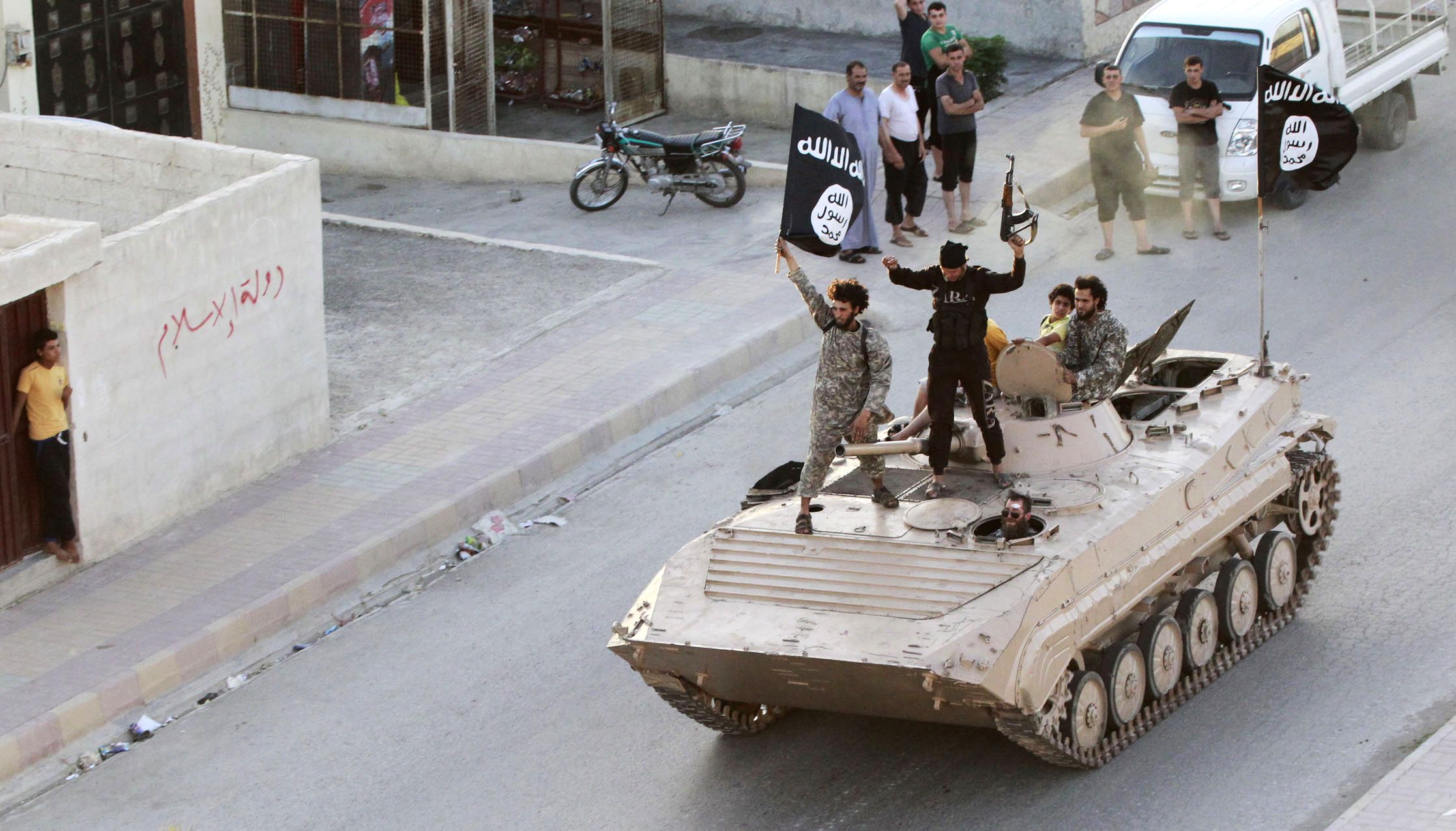 The Islamic State militant group (ISIS) has issued its first reaction to the British public's vote to leave the European Union last week, welcoming the decision as a development that could split and destabilize Europe.
In the latest release of its al-Naba weekly newspaper on Tuesday, the group speaks of the "political crisis" and the "shock in political and economic circles" caused by Brexit, which initially rocked the global financial markets and British Pound.
Shiraz Maher, deputy director of the U.K.-based International Centre for the Study of Radicalization and an expert on Salafi-Jihadism, posted excerpts from the weekly magazine.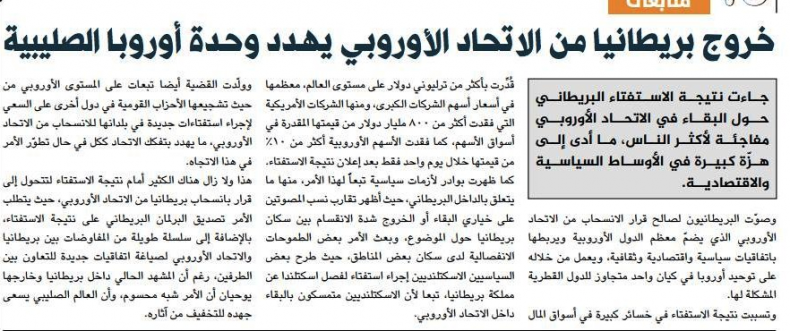 "Islamic State tacitly welcomes Brexit vote in al-Naba magazine, saying it 'threatens the unity of Crusader Europe,'" he wrote.
"Islamic State don't openly welcome the result or anything like that, but it's clear they want a weakened Europe and they see this as helping."
It also mentions "separatist ambitions" in the U.K., possibly alluding to Scotland, where a second independence referendum could be called as the country largely voted to remain in the political bloc. The group also welcomes the possibility of further referendums that could divide the continent.
ISIS supporters celebrated the Brexit vote also in its aftermath, with one posting a graphic of a U.K. divided by countries and commenting: "How British divided Muslim world, now they are getting divided by Democracy."
In other comments made by the group in the newspaper release, it speaks of Turkey's decision to sign a reconciliation deal with Israel and a phone call between Turkish President Recep Tayyip Erdogan and Russian President Vladimir Putin this week to renew ties after a crisis in relations between Ankara and Moscow.
"The taghut [disbeliever] Erdogan renews ties with the Jews' state and begs for Putin's favor," it reads.
Among propaganda on battles across the group's self-proclaimed caliphate, there is no mention of Tuesday's Istanbul attack , however, in which the group is suspected of carrying out a triple suicide bombing. The group is yet to claim responsibility for the coordinated assault that left at least 41 dead at Istanbul's Ataturk Airport.
The newspaper leads with the suicide car bomb attack on a Jordan military post on June 21 that killed seven members of the Jordanian security services near the border with Syria, with the Brexit reaction only a minor note in the publication.