ISIS Holds 100,000 'Human Shields' in Mosul's Old City, U.N. Says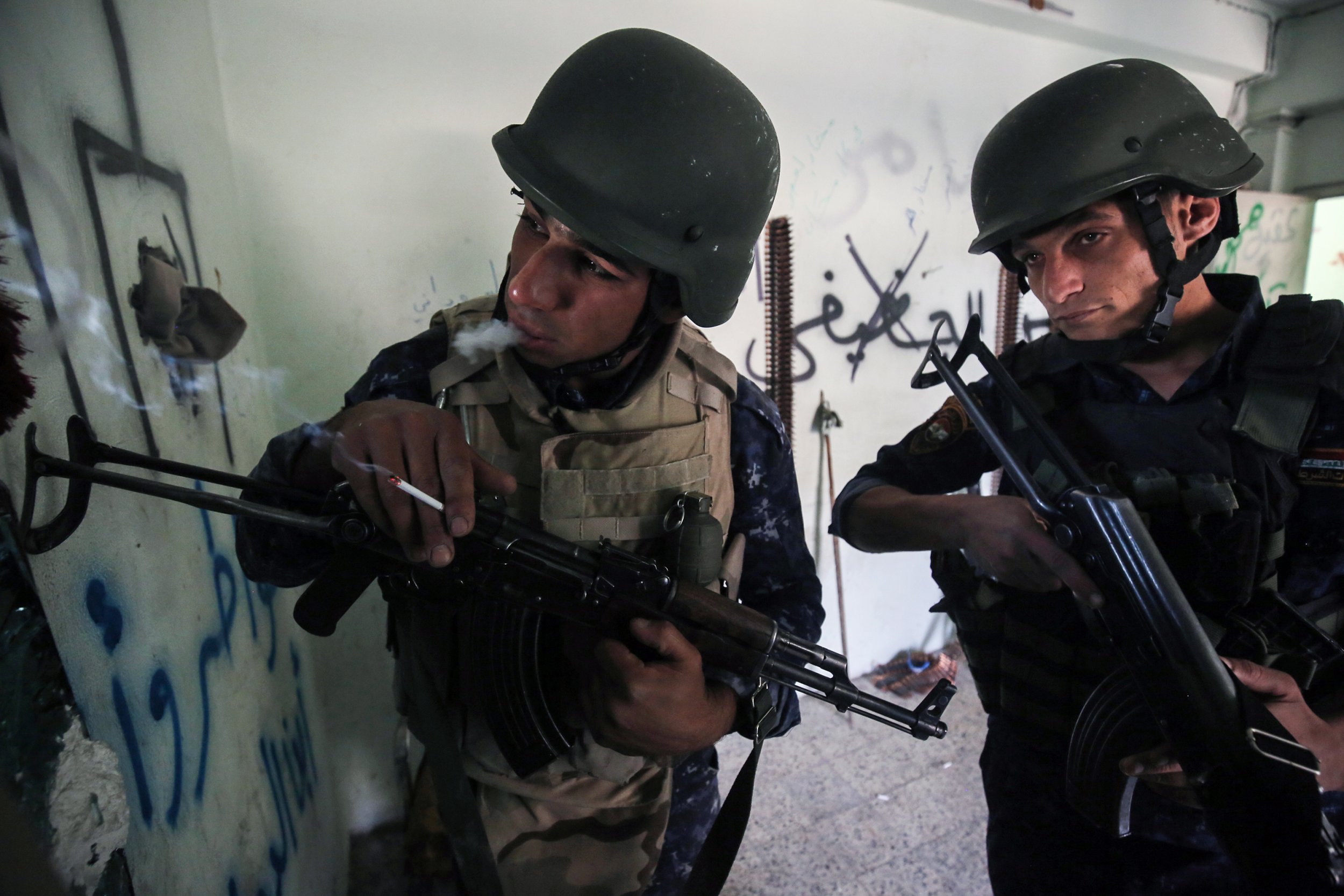 Around 100,000 civilians remain trapped as "human shields" in the Old City of Mosul, the northern Iraqi bastion of the Islamic State militant group (ISIS), the United Nations said Friday.
The global body's refugee agency said the jihadi group's snipers were firing at civilians attempting to leave the Old City on foot or across the Tigris river.
"These civilians are basically held as human shields in the Old City," said Bruno Geddo, the UNHCR representative in Iraq.
"There is hardly any food, water, electricity, fuel. These civilians are living in an increasingly worsening situation of penury and panic because they are surrounded by fighting."
The Old City hosts the al-Nuri mosque, a symbolic location in which ISIS leader Abu Bakr al-Baghdadi declared an Islamic State in July 2014. The operation to retake ISIS's de-facto capital in Iraq began in October 2016.
The militant group is encircled by coalition forces. Some 800,000 civilians have fled their homes in Mosul, and Iraqi coalition forces backed by U.S. airpower took control of the city's eastern district and most of the west.
Geddo said the area is "a very dense labyrinth, a maze of narrow alleyways where fighting will have to be done on foot, house by house," Reuters reported.
Major General Joseph Martin, who is leading the coalition's ground troops, told Newsweek last month that the group no longer has the territorial hold to carry out chemical weapons attacks and is geographically limited in its ability to use suicide bombers.
Read more: 'Matter of time' until ISIS flag falls in Mosul
ISIS continues to lose territory in both Iraq and Syria. Russia's defense ministry announced Friday that Baghdadi had been killed in a strike near the eastern Syrian city of Raqqa. But Russia's Foreign Minister Sergey Lavrov and the U.S.-led coalition said it could not confirm the reports.
An Iraqi official and a Syrian monitoring group said early indications suggested that Baghdadi would not have been in the area surrounding Raqqa because of an ongoing offensive by Kurdish and Arab coalition forces. Baghdadi, the most wanted terrorist in the world, was likely hiding in an area between the eastern Syrian province of Deir Ezzor and western Iraq.