ISIS Hostage John Cantlie Appears in New Video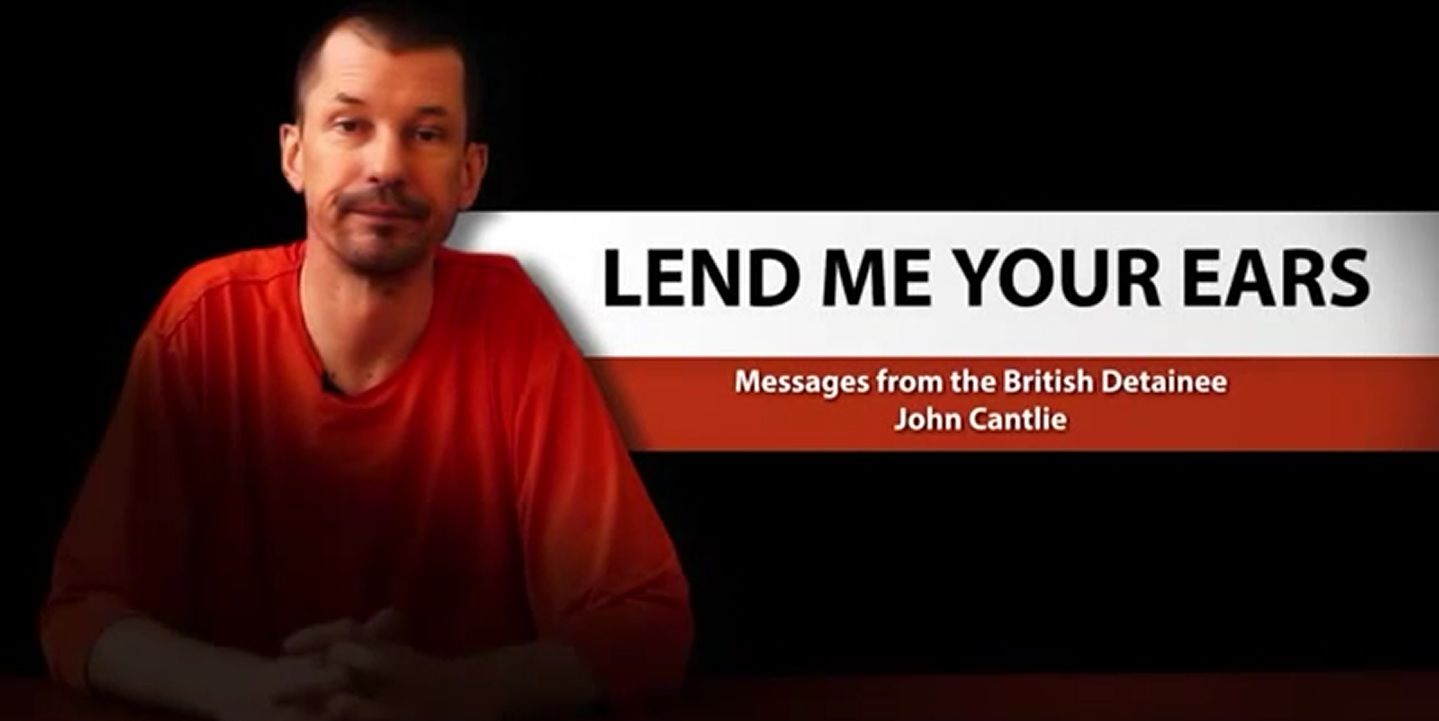 John Cantlie, a hostage held by ISIS, appears in another video in the propaganda series "Lend Me Your Ears." Released today by the terrorist group, the video is the seventh "episode" in the series, and Cantlie reads from what seems to be a prepared script.
It discusses an attempted rescue mission to retrieve the hostages in July. "In this program, I will tell you about a failed raid to rescue us and how it feels to be left for dead by your own government," said Cantlie. He also addresses the possibility of his execution. "Long ago I accepted that my fate would be overwhelmingly the same as my cellmates, and I am angry about it."
Speaking about this video, the British Foreign Office told The Mirror, "We are aware of a further video and are analysing its contents."