ISIS Ideologue Calls Al-Qaeda the 'Jews of Jihad' As Rivalry Continues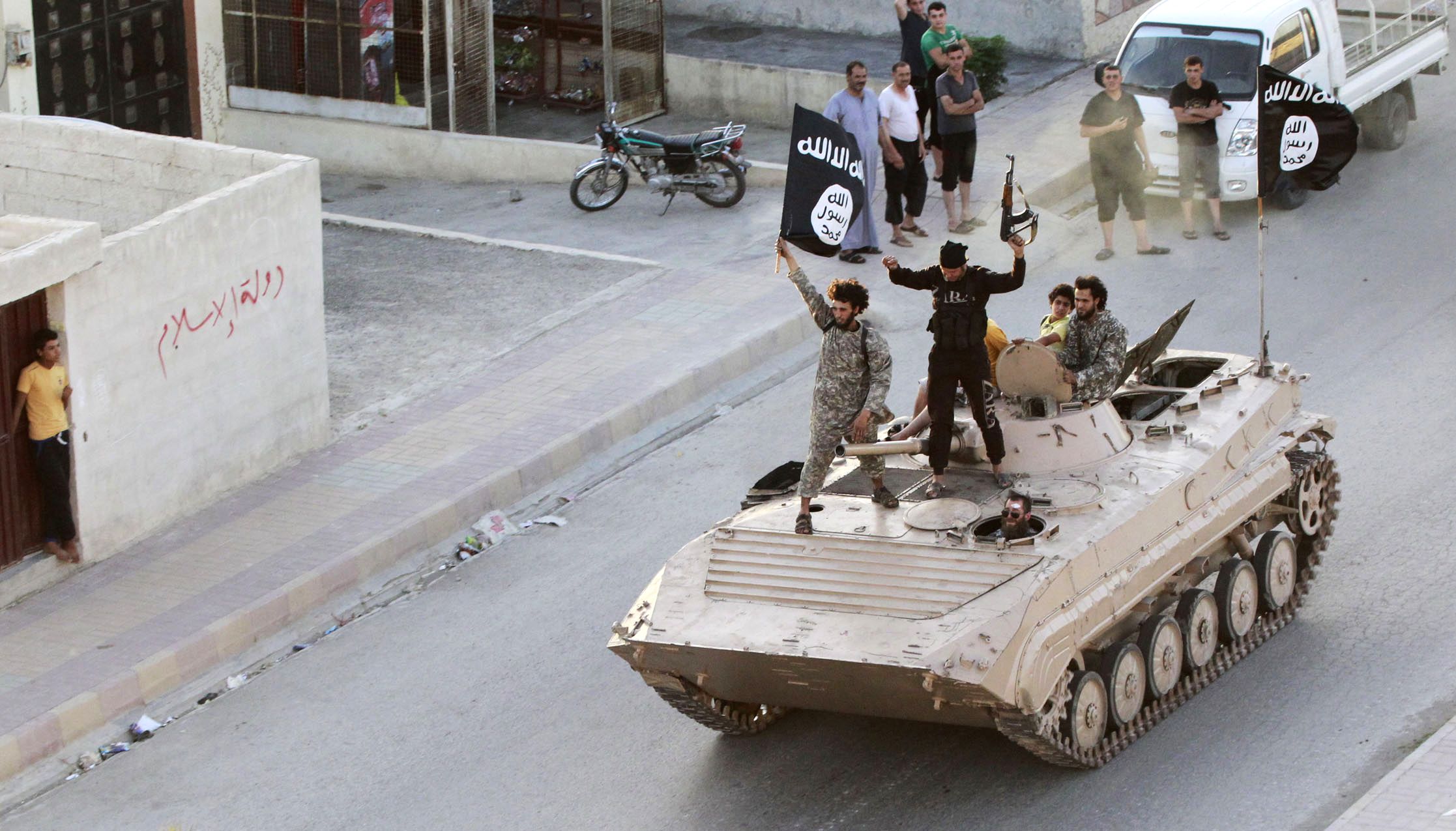 An influential ideologue within the Islamic State militant group (ISIS) released an article on Monday, trending online among jihadi circles, in which he calls Al-Qaeda the "Jews of Jihad."
Experts believe the move is the first such instance of anti-Semitic terminology being leveled between the jihadi rivals.
Abu Maysarah ash-Shami released the article, entitled "The Jews of Jihad: Zawahiri's Al-Qaeda" in reference to Al-Qaeda leader Ayman al-Zawahiri, two weeks ago. However, it was propagated in English via the militant group's English-language channel on private messaging app Telegram on Monday.
It was then widely shared among English-speaking ISIS sympathizers on social media as the propaganda war for the top spot of global jihad continues between the two extremist groups.
Shami uses an anti-Semitic conspiracy, likening Al-Qaeda to "Jews," accusing the rival militant group of looking "to infiltrate the Khilafah [caliphate] to distort its methodology from within." He accuses Jews of supposedly infiltrating the Islamic holy city of Medina in Saudi Arabia, pretending to be Muslims to find out the latest developments within the religion in order to relay the information to the "elders of Zion." He offers no date for the accusation.
Shami, who has been published previously in ISIS's English-language magazine Dabiq and is suspected of being a Syrian national, uses the comparison in an apparent attempt to persuade Al-Qaeda supporters and fighters across the jihadi divide to join their main rival ISIS, condemning as un-Islamic those who are "infatuated with [Al-Qaeda leadership's] opinions, compete to attain status and doubt the deviance of" Zawahiri.
While ISIS's online cohort of propagandists have referred to Al-Qaeda as apologists, apostates, infidels and tyrants, and regularly use anti-Semitic terminology, the group has never before mixed the two nor portrayed its main rival as "Jews", says Laith Alkhouri, co-founder and Middle East and North Africa director of research and analysis at U.S.-based internet monitoring group Flashpoint Intel.
"I have never heard any jihadist before use this specific term," he says. "[Shami] has been a very active, pro-ISIS supporter online. He is what I call an influencer in the jihadi community."