ISIS Invites Children to Public Viewing of Jordanian Pilot Execution Video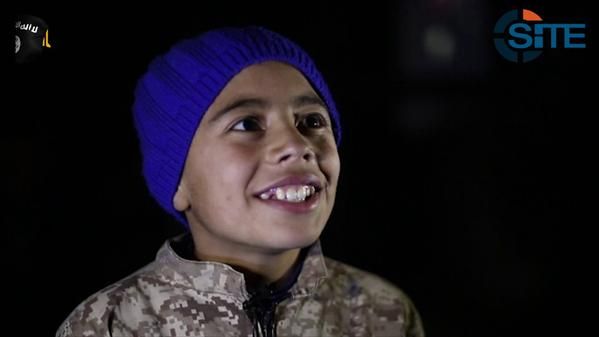 Last week in Aleppo, Syria, young men attended a public screening of Muadh al-Kasasbeh's execution video. The Jordanian pilot was a hostage of the Islamic State (ISIS) and the group burned him alive. The killing was recorded on video and distributed by ISIS on social media, primarily through Twitter.
A video obtained by the SITE Intel Group, a jihadist threat analysis organization, shows boys between the age of 11 and 14 at the screening, which was arranged by the Islamic State's ar-Raqqah division. The video is just under five minutes long, and in it, an interviewer asks a child what he thinks of the video. The boy replies, "If [the pilot] was here, I would burn him by my hand. I wish to capture pilots and burn them."
The boy is likely enrolled in an Islamic State–controlled school, in which children are taught very specific versions of the Islamic faith and in some cases, trained to become militants. According to a 2014 United Nations report, children are commonly forced by ISIS to attend public executions in Syria. In areas without schools, the younger children are used as messengers and guards by ISIS officials. Some children are used for suicide bombing missions.
ISIS has released several videos showing locals in areas dominated by the terrorist group at screenings of the pilot's execution. In the video obtained by SITE, a number of children can be seen in the audience.