ISIS Bombings in Iraq Kill 200 Civilians in Two Weeks: Human Rights Watch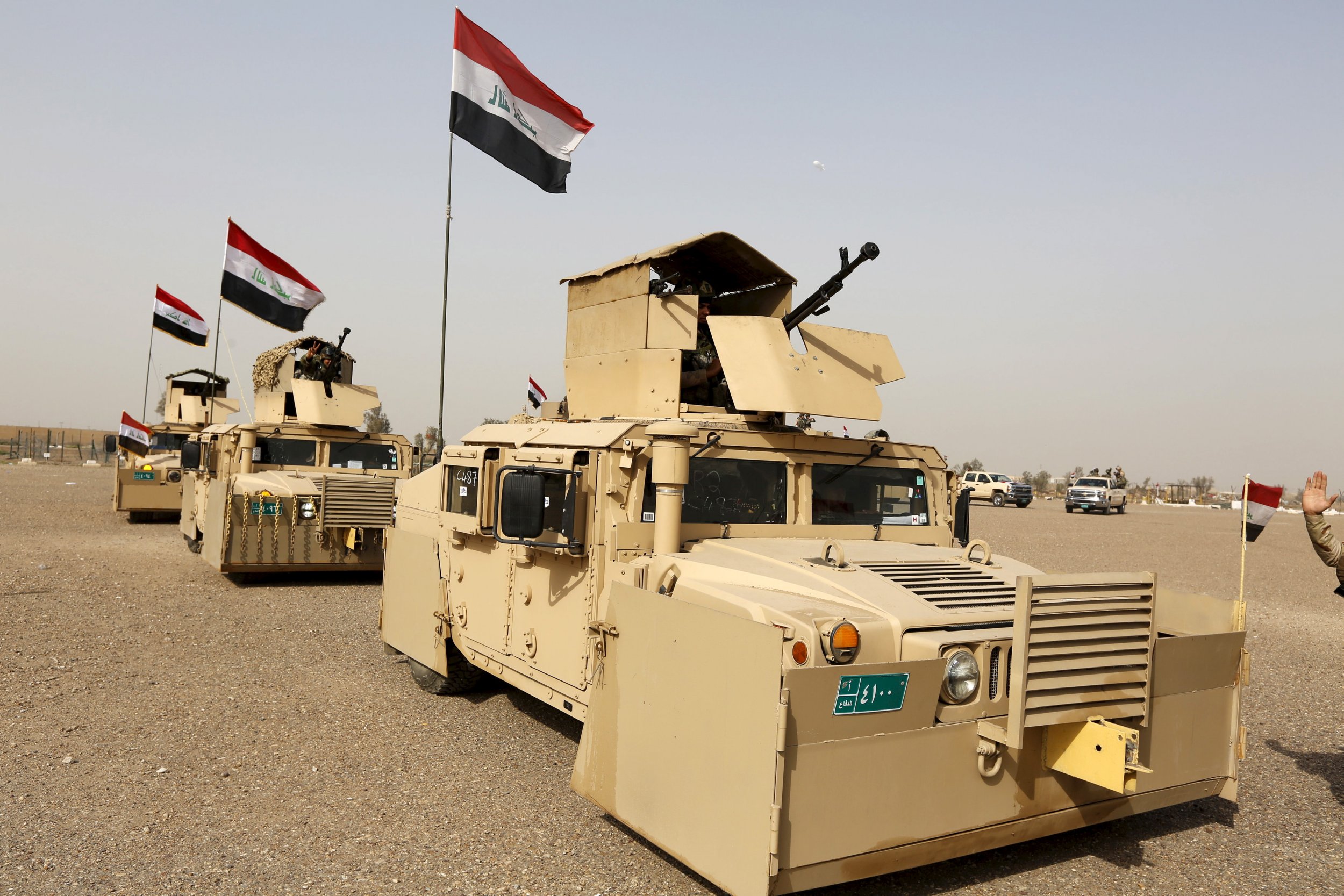 More than 200 civilians in Iraq have been killed in bombings carried out by the Islamic State (ISIS) militant group in the past two weeks, according to a new report by Human Rights Watch. The killing of civilians constitutes crimes against humanity and could amount to war crimes, according to the New York–based human rights monitor.
The most recent attack that ISIS claimed responsibility for took place on Sunday, when more than 60 people were killed and at least 70 were injured after a fuel tanker rigged with explosives was detonated near a checkpoint south of Baghdad.
"This latest string of mass killings demonstrates the utter contempt of ISIS for civilian lives," Joe Stork, deputy Middle East director at Human Rights Watch, said in a statement on Thursday. "The military victories seem to have increased the danger to civilians throughout the country."
The United Nations Assistance Mission for Iraq (UNAMI) said 410 Iraqi civilians were killed in February 2016, in addition to the 1,450 who were injured.
Human Rights Watch says attacks against civilians were stepped up following the retaking of a number of ISIS-controlled cities by Iraqi security forces and the Kurdish peshmerga between October and December 2015. ISIS has targeted markets and sites of worship and mourning over the past two weeks.
"Deliberately targeting civilians is a war crime, and anyone involved in preparing, ordering, or carrying out such a crime could be held accountable, including in countries outside Iraq," Human Rights Watch said in its report. "Certain crimes, such as murder, that are committed as part of a widespread or systematic attack on a civilian population—meaning the crimes are committed as the policy of the state, or of an organization such as a militia—are considered crimes against humanity."
The Human Rights Watch report was published on Thursday, one day after Iraqi intelligence officials said U.S. special operations forces captured the head of ISIS's chemical weapons unit during a raid in Iraq last month. A report published earlier this week by the U.K.-based counter-extremism think tank Quilliam Foundation said more than 31,000 pregnant women currently live under ISIS rule in Syria and Iraq.