ISIS in Iraq: Suicide Bombers Kill 15 in Baghdad, Mosul Attacks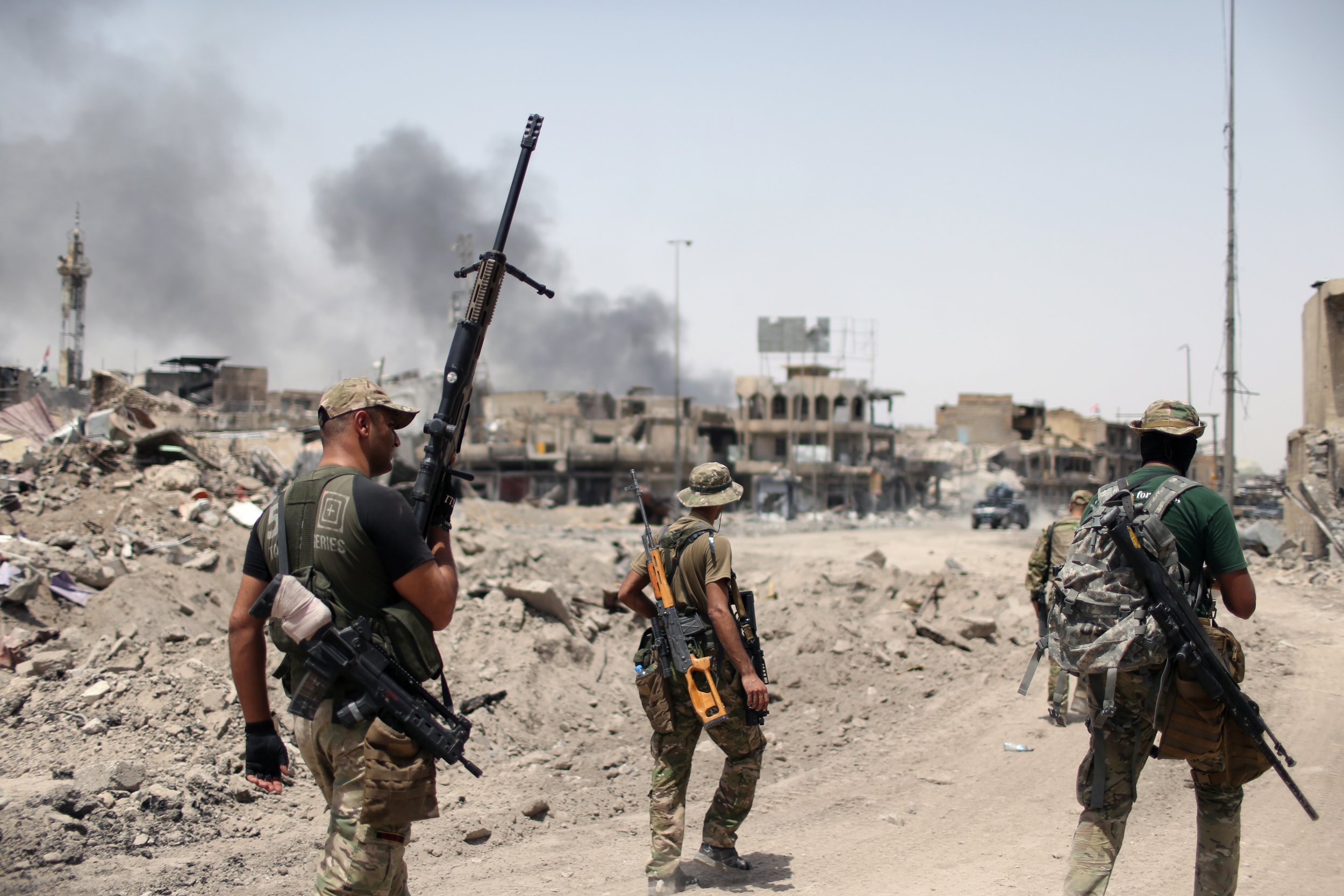 Three Islamic State militant group (ISIS) suicide bombers have killed at least 15 people in deadly attacks in Mosul and west of the Iraqi capital of Baghdad.
The trio of deadly attacks in Iraq against civilians and government troops appear to have been carried out retaliation for losses in the group's embattled capital Mosul.
In the first attack late Sunday, at a displacement camp west of Baghdad, a suicide bomber dressed as a veiled woman mingled with crowds of refugees before detainating an explosive device and killing 14 and injuring a further 13, Reuters reported.
The camp, known as Kilo 60, houses displaced Sunni Muslim refugees forced from their homes by ISIS violence along the Euphrates.
Read More: Here's How Mosul is Celebrating Eid With ISIS Gone
Two female suicide bombers carried out a second attack Monday morning in Mosul's Old City, the scene of fierce fighting in recent months as ISIS makes a bloody last stand in its last Iraqi stronghold.
U.S. backed forces said they are just days away from completely liberating Mosul after Iraqi troops, which have led the ground assault against ISIS, regained control over the Al-Nuri mosque in Mosul, almost three years to the day that the group's leader Abu Bakr al-Baghdadi declared the foundation of ISIS' self-styled caliphate inside.
The two bombers hid among a group of civilians picking their way through the devastated area around mostly destroyed mosque, targeting Iraqi troops. One soldier was injured and several others wounded the Associated Press reported.
Sergeant Ali Hussein said using female suicide bombers appeared to be a favored new tactic by ISIS. "They appeared from the basement and they blew themselves up," Hussein said.
After recent fighting, the territory held by ISIS in Mosul appears to be less than half a square mile in size. The battles for the last remaining streets held by the militant group and the 12th Century Al-Nuri mosque have become part of a deeper propaganda war in Mosul.
The mosque, known for its leaning al-Hadba minaret, is in central Mosul's Old City and has flown ISIS's flag since June 2014.