How Much Does ISIS Make on Selling Oil?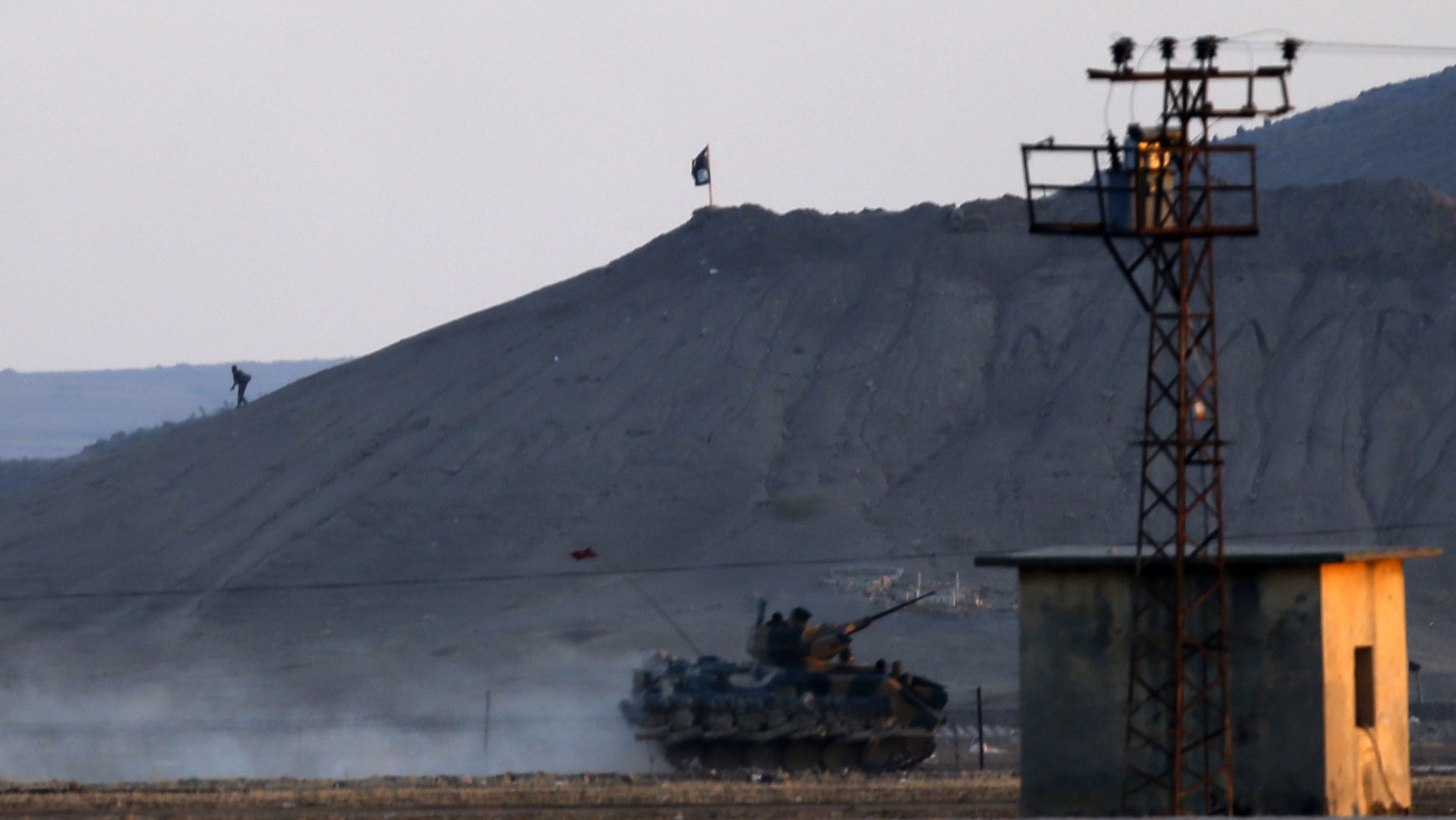 Iraq's Finance Ministry has said ISIS militants are selling oil for as little as $20 per barrel. Though the global market price is steadily declining, at that price (which is not confirmed) ISIS would be selling its oil extremely cheaply, at a discount of around 75 percent. The global oil market price was around $78 per barrel this Monday, down about 30 percent since June this year.
A ministry official told the RIA Novosti news agency, via Russia Today, "Iraq's diplomatic agency and oil ministry are actively working on finding those who buy oil from the group, and to inform the international community on it for taking appropriate action."
ANewsweek investigation this month placed the average going rate for ISIS oil at $40 per barrel, reporting that "oil sales are providing ISIS with around $2.5 million a day, IHS [an energy research consultancy] estimates, but at a discount price. ISIS sells oil at $40 a barrel on average when the world price is currently over $80 a barrel. But airstrikes and the ebb and flow of war have made ISIS oil production and the price of a barrel it can charge fluctuate wildly.
"'Selling prices range from $25 to $60 a barrel,' IHS reported recently. In other words, depending on whether it's a good or bad day, ISIS's oil revenues can vary between $1.5 million and $3.6 million a day," Newsweek's article said.
S. Azmat Hassan, a former Pakistani ambassador to Syria who is now an adjunct professor at Seton Hall University's School of Diplomacy and International Relations, agrees the rate is closer to $40 per barrel. "I think the story should be taken with a pinch of salt, as it is coming from the Financial Ministry of Iraq. Twenty dollars is not even half, it is 25 percent of the [market] price," he said.
"They want to seem like they have control over the situation with ISIS, that ISIS is suffering and lowered the cost. In the past, they have said things without substantial information. There is misinformation going around," Hassan told Newsweek.
The oil in question is from fields and refineries in the northern Kirkuk region of Iraq. Muwafaq Taha Izz al-Din al-Houri, director of the public debt department at the Finance Ministry, told RIA that ISIS has successfully taken over one of Iraq's oldest oil fields. Al-Houri was quoted as saying the $20 per barrel price was a black market rate, but he did not specify the source of his intelligence. Baiji, Iraq, home to a refinery that produces 175,000 barrels per day, was the location of an ISIS suicide bombing just last week.