In Pictures: The Search for Explosives and ISIS Fighters Hidden Inside their Last Stronghold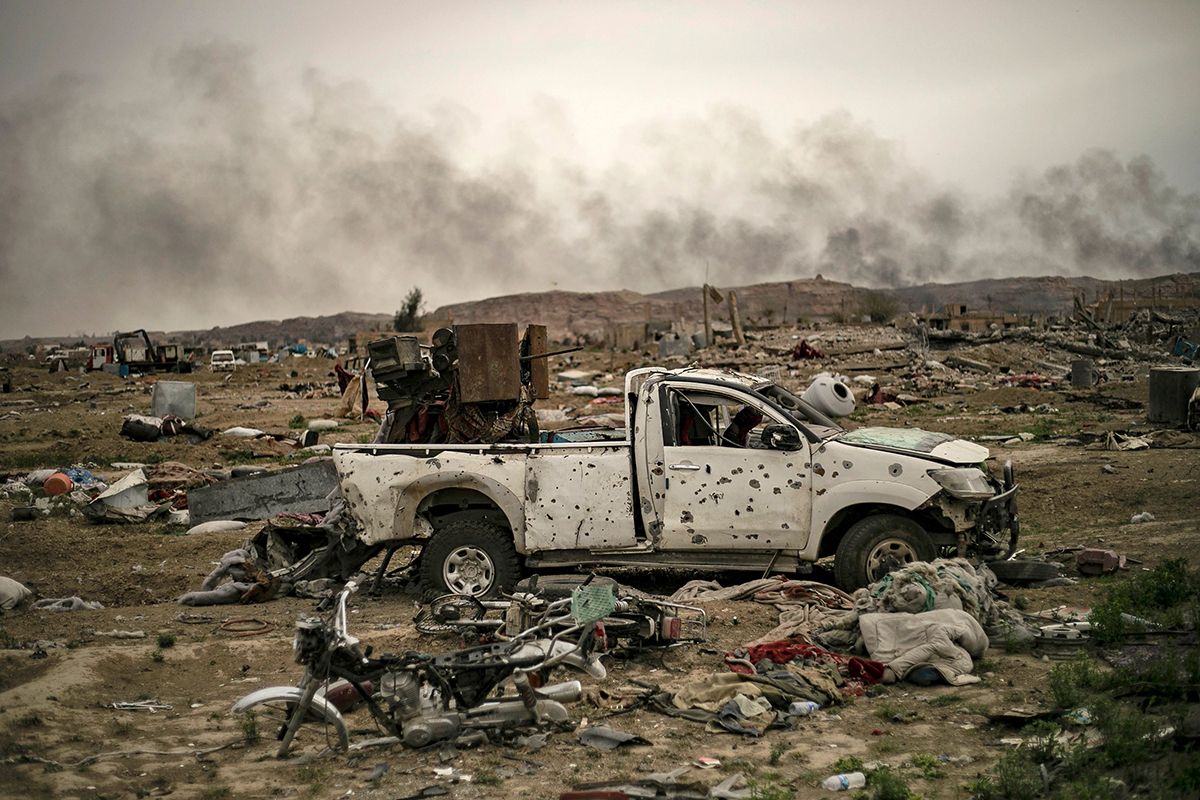 U.S.-backed Syrian fighters have begun combing through the shattered ruins of the last stronghold of the Islamic State group (ISIS) in a search for explosives and any surviving jihadist fighters.
The battle for the Syrian village of Baghouz lasted far longer than predicted. Ten weeks of gunfire and airstrikes have reduced the village to a horrific wasteland pocked with huge bomb craters, littered with burnt-out vehicles and bodies.
Hours after Saturday's triumphant announcement that ISIS no longer held any territory in Iraq or Syria, a local driver working with a team of journalists from NBC News was killed when an explosive device went off in a building that served as a media center.
A spokesman for the Syrian Democratic Forces told The Associated Press that the village of Baghouz is "full of all kinds of explosives." He said SDF forces have detonated land mines and suicide belts.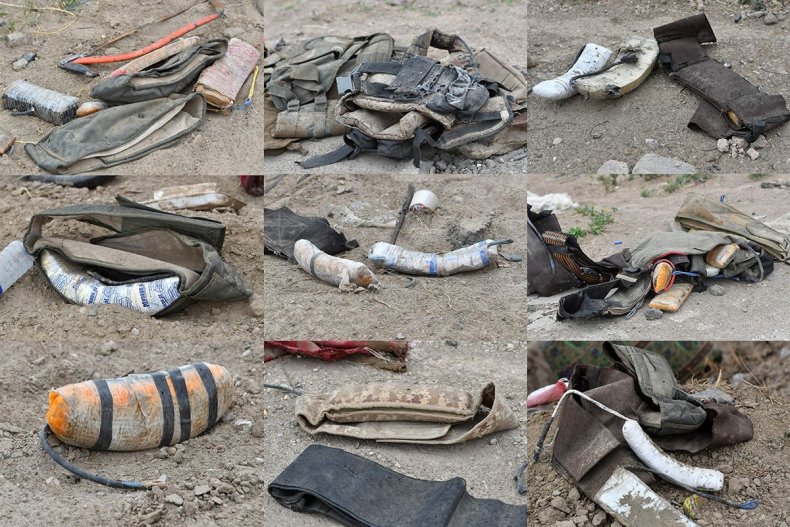 On Sunday, SDF forces arrested a number of militants found hiding in tunnels. An AFP reporter saw dozens of people—mostly men—leaving the encampment and boarding trucks. An SDF spokesman confirmed they were ISIS fighters who had emerged from tunnels and surrendered.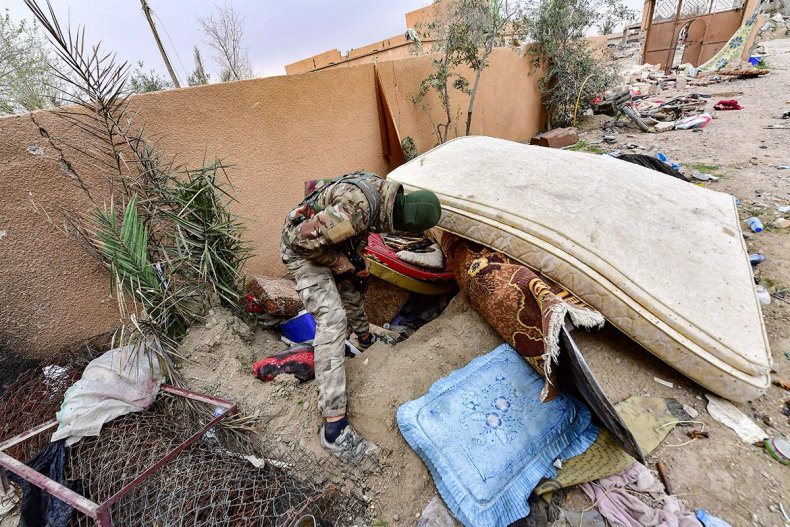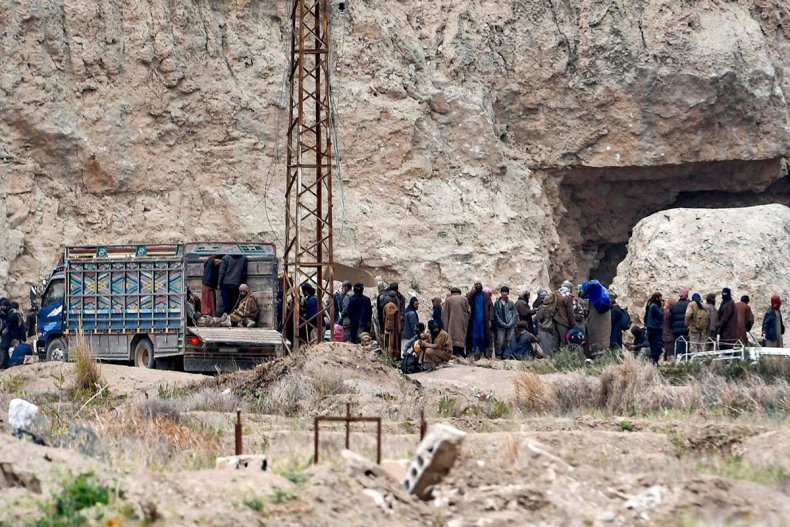 The victory marks the end of a five-year campaign to end ISIS's self-declared caliphate, which once covered an area of Syria and Iraq as large as the U.K. and was home to some 8 million people.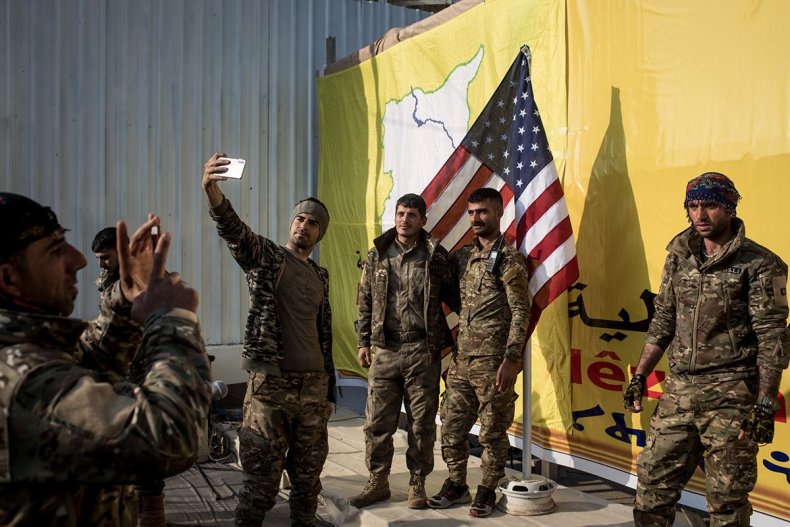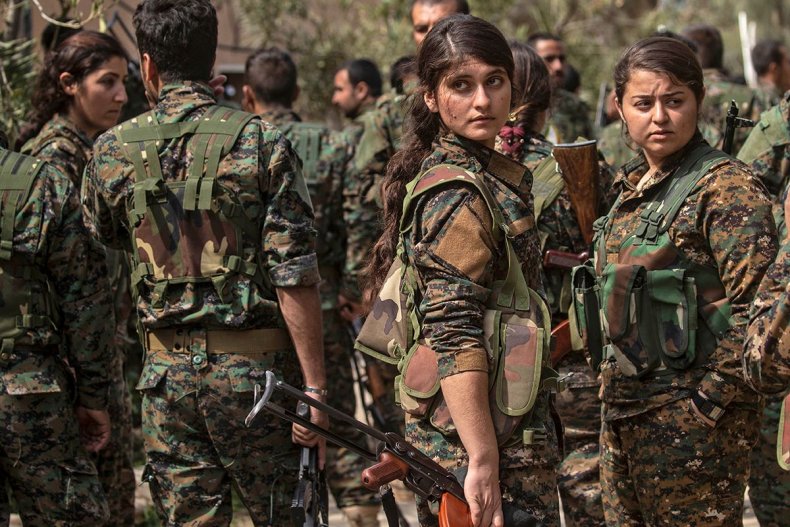 On Wednesday, President Donald Trump showed reporters two maps of Syria, one showing the areas ISIS controlled when he was elected in late 2016, and the other showing the present situation. "When I took over, it was a mess," Trump said, pointing to the red ISIS-controlled areas in the top map. "Now, at bottom ... there is no red. In fact, there's actually a tiny spot which will be gone by tonight. So that's ISIS red right there, and the bottom one is how it is today," he said.
However, an SDF spokesperson warned that the caliphate may be gone, but the militant group's threat was far from over. Kino Gabriel told The New York Times: "We cannot say that Isis is finished. It is true that they are finished on the ground as a standing army. But the ISS threat remains around the globe."
Many key members of ISIS's leadership remain unaccounted for, including its founder and leader, Abu-Bakr el Baghdadi. Some of its fighters are believed to be hiding in Syria's remote central desert, while others have gone underground to carry out insurgent attacks in Iraqi cities.