Report: A Second British National Carries Out Suicide Bombing Mission for ISIS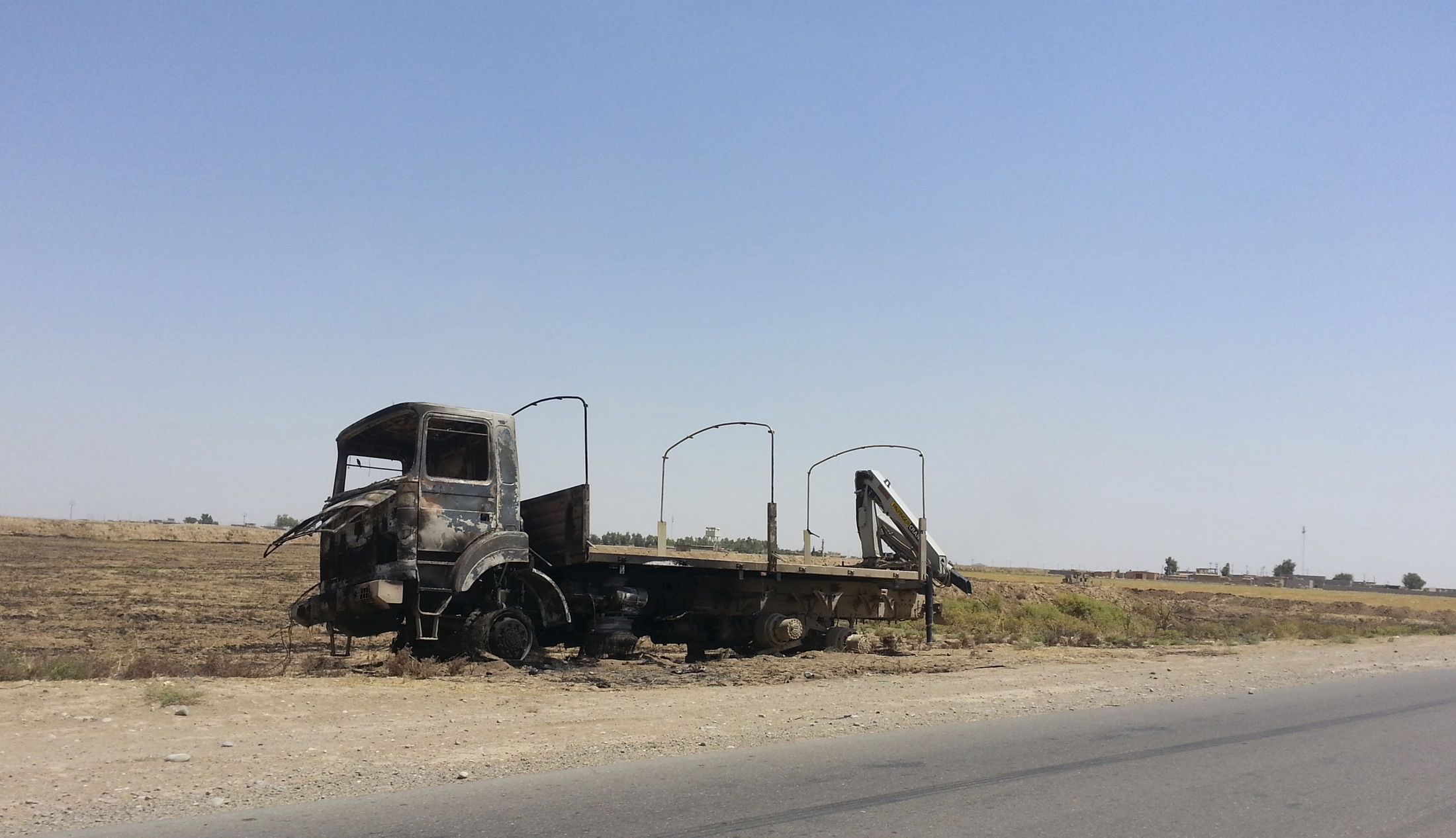 Last week, a suicide bombing in the city of Baiji in northern Iraq killed senior Iraqi police officer Faisal Malik Zamel. The incident occurred when a truck laden with explosives collided with Zamel's convoy, killing him and seven of his co-workers and injuring 15 others.
Unconfirmed reports indicate the bomber was Kabir Ahmed, a British jihadist. Shiraz Maher, a senior research fellow at the International Center for the Study of Radicalisation and Political Violence, was one of the first experts to name Ahmed as the bomber, tweeting that "British foreign fighter Abu Sumayyah, (real name: Kabir Ahmed) from Derby carried out a suicide bombing in Baiji, Iraq, yesterday." Ahmed is also known as Abu Sammyh al-Brittani, the BBC reports.
Maher determined that Ahmed originally joined Jund al-Sham, a Salafist jihad group in Syria, before becoming a member of terrorist group ISIS, and that he was a 32-year-old married man with children and a criminal past (he was part of a group handing out leaflets calling for homosexuals to be executed in the name of Islam). Though the British Foreign Office has not confirmed Ahmed as the bomber, it told the BBC, "[We are] aware of reports of the death of a British national in Iraq."
A relative said Ahmed took a turn toward "extremist ideology" while attending a university. Friends from Derby, Britain, his home, told the BBC he was "easily led" and "brainwashed" into becoming an Islamic militant.
In a podcast interview for a Web channel called "The Isis Show," unearthed by The Telegraph, Ahmed explained his move to join the militant movement: "This is more important than my family. I will sacrifice my children a hundred times for the sake of Allah." He blamed the British and American governments for his radicalization and condemned symbols of Western life, like KFC and McDonald's.
The BBC interviewed Ahmed earlier this year on its Panorama show, where he disclosed he was on a "waiting list" to become a suicide bomber. "Everybody's got their name on the list...everybody wants to fight," he said on the show, adding that he had specifically asked his commander to be moved to the top of the suicide bombing volunteer list. The existence of such a list, which has not been independently confirmed, would indicate a pattern and methodology among terrorist leaders. Ahmed did not speak about the length of the list or his fellow suicide bomber volunteers with Western media.
If Ahmed is confirmed as the suicide bomber, he will become the second British national to carry out a bombing mission for ISIS, following in the footsteps of Abdul Waheed Majid, who attacked Aleppo, Syria, in February of this year.