The U.S. Has Spent $9 Million a Day to Fight ISIS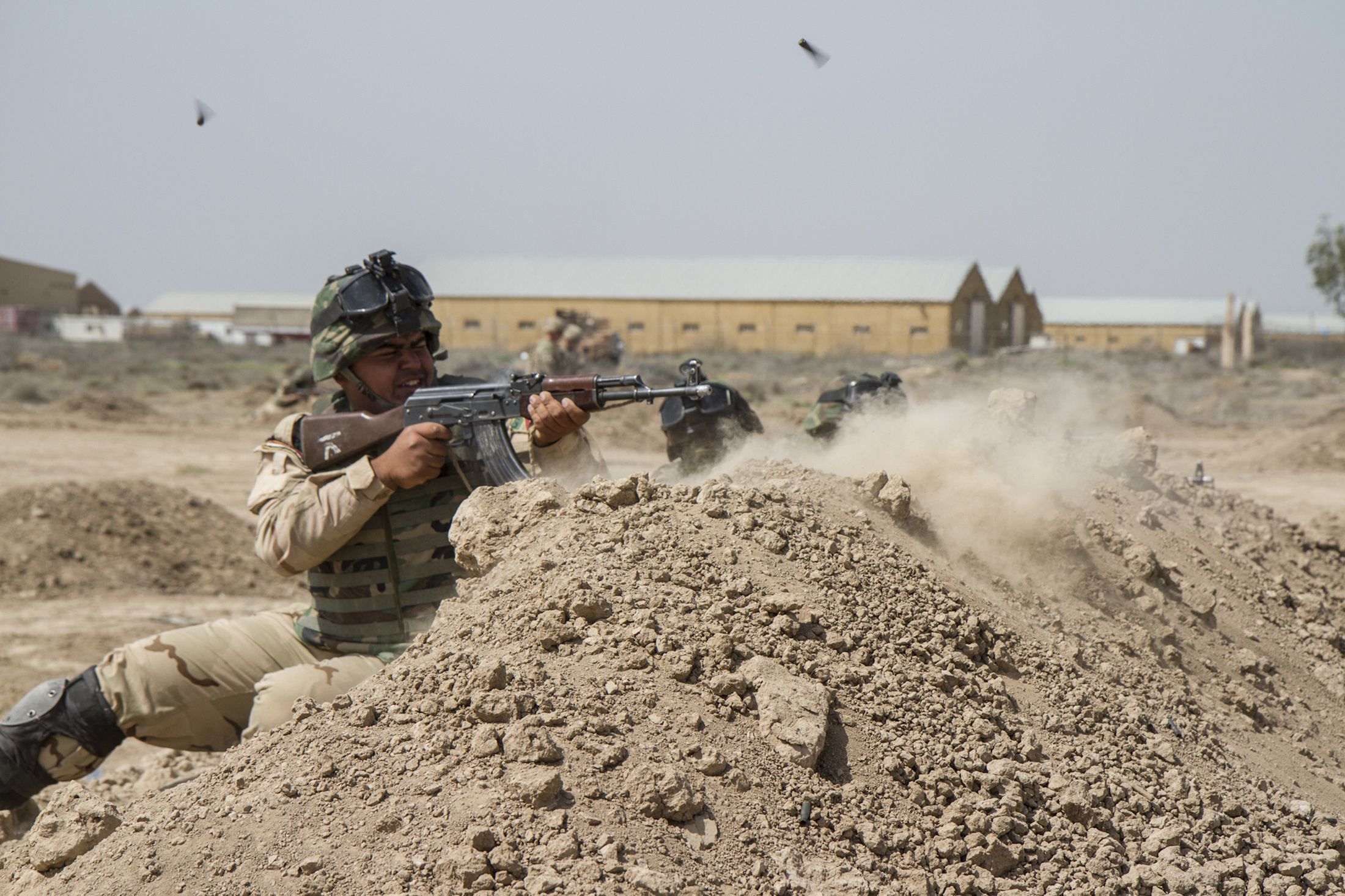 The U.S. has spent more than $2.74 billion since last August in the fight against the militant group Islamic State (ISIS), which translates to roughly $9.1 million a day, according to a budget released by the Pentagon Thursday.
The Pentagon revealed for the first time the cost breakdown of the effort to defeat ISIS from August 2014 through late May; previously officials had only released the figures for daily expenditure and the total amount spent overall, The Hill reports.
More than 60 countries are involved in the coalition fight against ISIS, including the U.K., Germany and a number of Gulf states. Obama has repeatedly said he doesn't want troops on the ground fighting ISIS in Syria or Iraq.
U.S. coalition airstrikes against ISIS began in Iraq in August 2014 and in Syria in September 2014. The Pentagon report comes days after President Barack Obama announced an additional 450 troops will be sent to Iraq to help train local forces to defeat ISIS, who are still in control of Ramadi, the capital of Anbar province, located 80 miles west of the Iraq's capital, Baghdad. There are roughly 3,050 U.S. forces currently in Iraq, the vast majority of them supporting Iraqi troops, CNN reports.
More than $1.8 billion, or 55 percent of the total spending, has been on airstrikes and a quarter has been spent on weapons. Special operations have cost around $200 million since August, according to the Pentagon.
On Wednesday, the State Department announced that Keith Broomfield, an American citizen with confirmed military ties, had been killed while fighting ISIS alongside the Kurdish People's Protection Units (YPG) in Syria. His body was returned to his family on Thursday.
ISIS has swept through Iraq and Syria in the last year with the goal of establishing a caliphate, or Islamic government, across the region. Life under the group can be harsh. Earlier this week the BBC published secretly filmed footage of life inside the northern Iraqi city of Mosul, seized by ISIS a year ago. The footage and interviews with locals reveal harsh restrictions on women and minorities and a dearth of supplies like fuel and water.
The U.S. Department of Defense's budget grew to an estimated $502 billion in 2014, an increase of 31 percent from 2000, adjusted for inflation, according to the Congressional Budget Office (CBO). A 2013 study by a Harvard University researcher into the cost of the wars in Iraq and Afghanistan found the combined cost would be $4 trillion to $6 trillion in taxpayer funds. The U.S. had already spent $2 trillion on both wars at the time the study was published.