ISIS Fanatics Plot New York Attacks From 'Terror Breeding Ground' The Philippines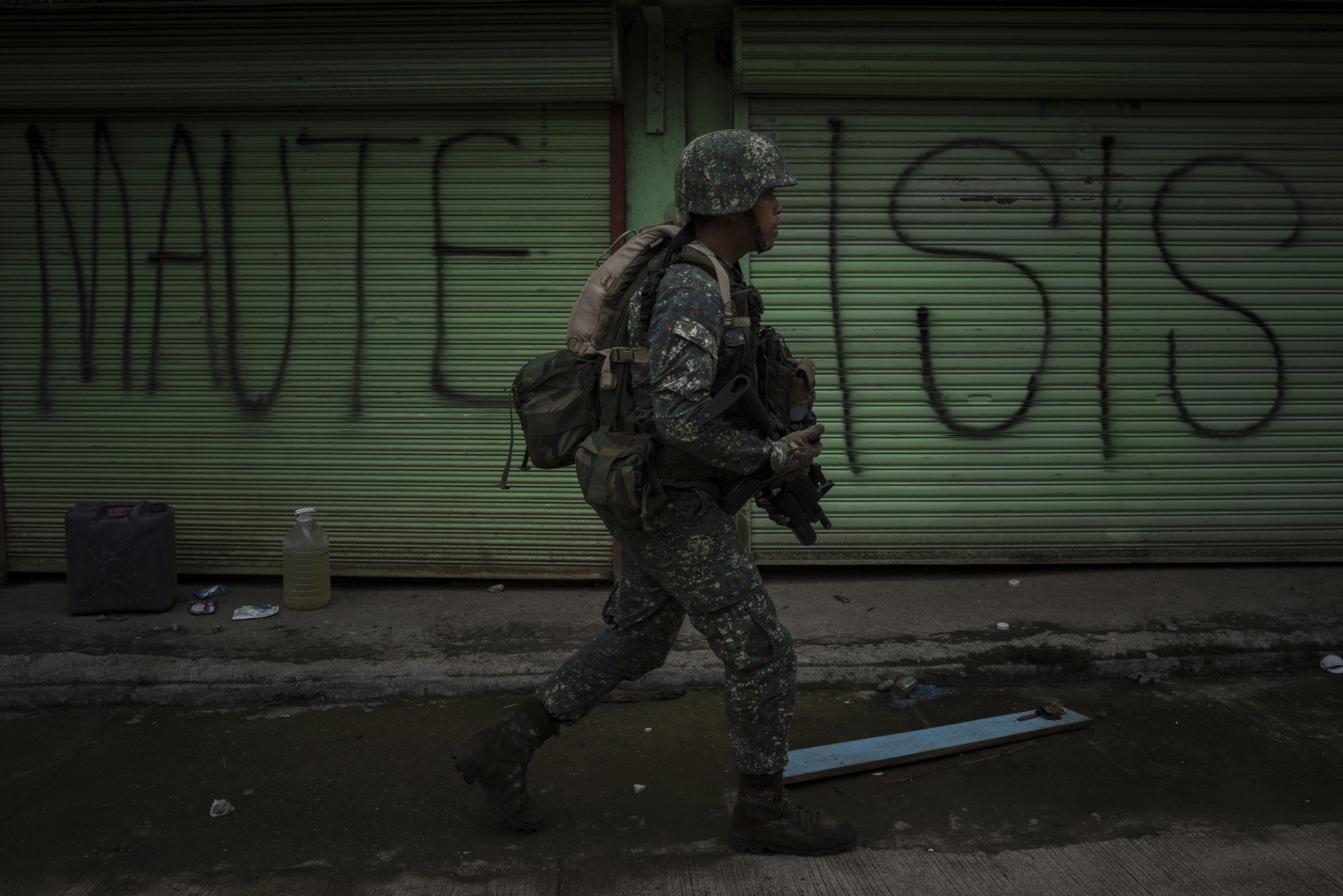 A terror suspect from the Philippines charged with funding an attack in New York City in the name of the Islamic State militant group (ISIS) has warned that his country is a "breeding ground for terrorists."
The Justice Department said that 37-year-old Russell Salic, who was arrested in the Philippines in April, suggested that other Filipino jihadis were plotting to attack the West, including major U.S. cities.
"Terrorists from all over the world usually come here as a breeding ground for terrorists... hahahaha... But no worry here in Philippines. They dont care bout IS... Only in west," he said in a message to others implicated the plot, according to a statement.
U.S. authorities charged Salic, from the southern Philippine province of Mindanao, with involvement and the funding of a plan in which two other jihadis wanted to carry out the "next 9/11" during Ramadan. The targets included concert venues, the New York's subway and Times Square.
An undercover FBI agent foiled the plot after getting into contact with the three men. One of them, 19-year-old Abdulrahman El Bahnasaway, had traveled from Canada to New Jersey before authorities arrested him in May 2016.
In exchanges, the jihadi sent an FBI agent a picture of Times Square alongside text that read: "We seriously need to car bomb times square. Look at these crowds of people!"
El Bahnasaway also said that he wished to "shoot up concerts cuz they kill a lot of people."
Salic sent around $423 to fund preparations for the attack and said that he would send more, the department said, adding that he bragged that he could do so without detection.
The plot appeared to draw inspiration from the Paris attacks in November 2015, when an ISIS cell of Belgian and French jihadis targeted a concert hall, restaurants, bars and France's national football stadium with guns and suicide bombings in what remains the deadliest ISIS attack on European soil.
The threat posed by ISIS fighters and pro-ISIS jihadis to Western security services has increased because of the ability to seemingly direct or inspire attacks from outside of their jurisdictions.
Since May, Filipino jihadis have been waging an offensive against the country's army in the southern city of Marawi, and hundreds of radical Islamists are still believed to be fighting Philippine forces in the city. The conflict has cost the lives of almost 1,000 people.
There are three Muslim-majority provinces in the southern Philippines where a Muslim insurgency is raging, led by the Abu Sayyaf and Maute militant groups, both of which have pledged allegiance to ISIS.
Evidence has surfaced indicating that the jihadis besieging the city are in touch with ISIS central command in Syria, which has been funneling funds to Southeast Asian militants to help the offensive.
ISIS regularly threatens to attack the U.S. or call for its supporters to launch attacks there. New York City was the site of the deadliest terror attack in U.S. history, the 9/11 hijackings in 2001, that left almost 3,000 people dead.
Philippine President Rodrigo Duterte, who is waging a war against both drug gangs and jihadists in the country, has been at odds with the U.S. over its criticism of his policies. But Duterte has softened his position since the inauguration of President Donald Trump and has welcomed Washington's assistance in the fight against pro-ISIS jihadis. Trump invited Duterte to visit the White House in the fall during a May phone call.