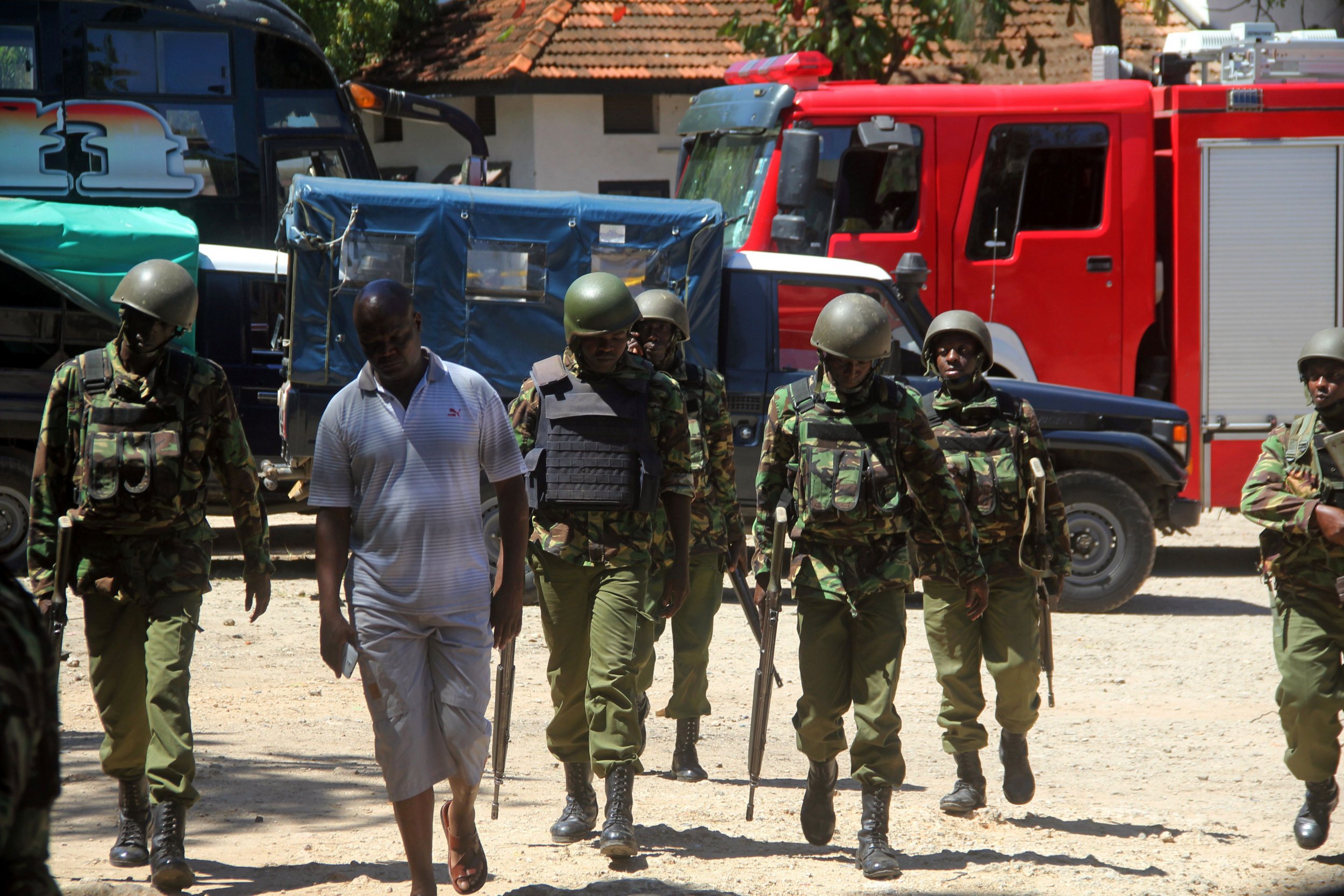 The Islamic State militant group (ISIS) claimed responsibility on Tuesday for a raid on a Kenyan police station in what would constitute the group's first attack in the East African country.
The group's Amaq news agency said "supporters of Islamic state" were responsible for Sunday's attack, which saw three robed women trick their way into the main police station in Mombasa, a city on Kenya's east coast that has been a hub of Islamist activity. The women stabbed an officer and set fire to the building before being shot dead, and police recovered an unexploded suicide vest from one of the attackers.
No group initially claimed responsibility for the attack, although Al-Shabab—a Somali militant group aligned with Al-Qaeda—was suspected, as it has carried out several large-scale incursions into Kenya in recent years.
The Amaq statement said that the women had carried out the attack "in response to calls to target crusader states," Reuters reported. The claim of responsibility by ISIS shows that the group's ideology, if not formal membership, has penetrated Kenya. Previously, Kenyan police said in May that they had arrested three members of an extremist network affiliated to ISIS, who were planning to carry out a biological attack.
The women, who were wearing hijabs, entered the police station and said they wanted to report a stolen phone. One of the attackers then pulled a knife while another threw a petrol bomb. The women were reportedly wearing bulletproof vests under their dresses, the BBC reported.
A letter said to be from the three women has also been published by ISIS supporters, according to the SITE Intelligence Group, which monitors jihadi communications.
The letter, signed by "Umm Maysarah", "Umm Ma'bad" and "Umm Sa'ad," threatens to "make your women widows and your children orphans" in retribution for the jailings and killings of Muslims in Mombasa. The head of Kenya's anti-terrorism police unit, Munga Nyale, could not confirm the letter's authenticity, AP reported.
Mombasa has a large Muslim population, and four men were arrested in the city in March on suspicion of attempting to leave Kenya and join ISIS in Libya. Kenya has previously cracked down on allegedly radical clerics in the city, aggravating tensions with the Muslim population.