ISIS Kills Seven in Roadside Bomb Blasts in Egypt's Sinai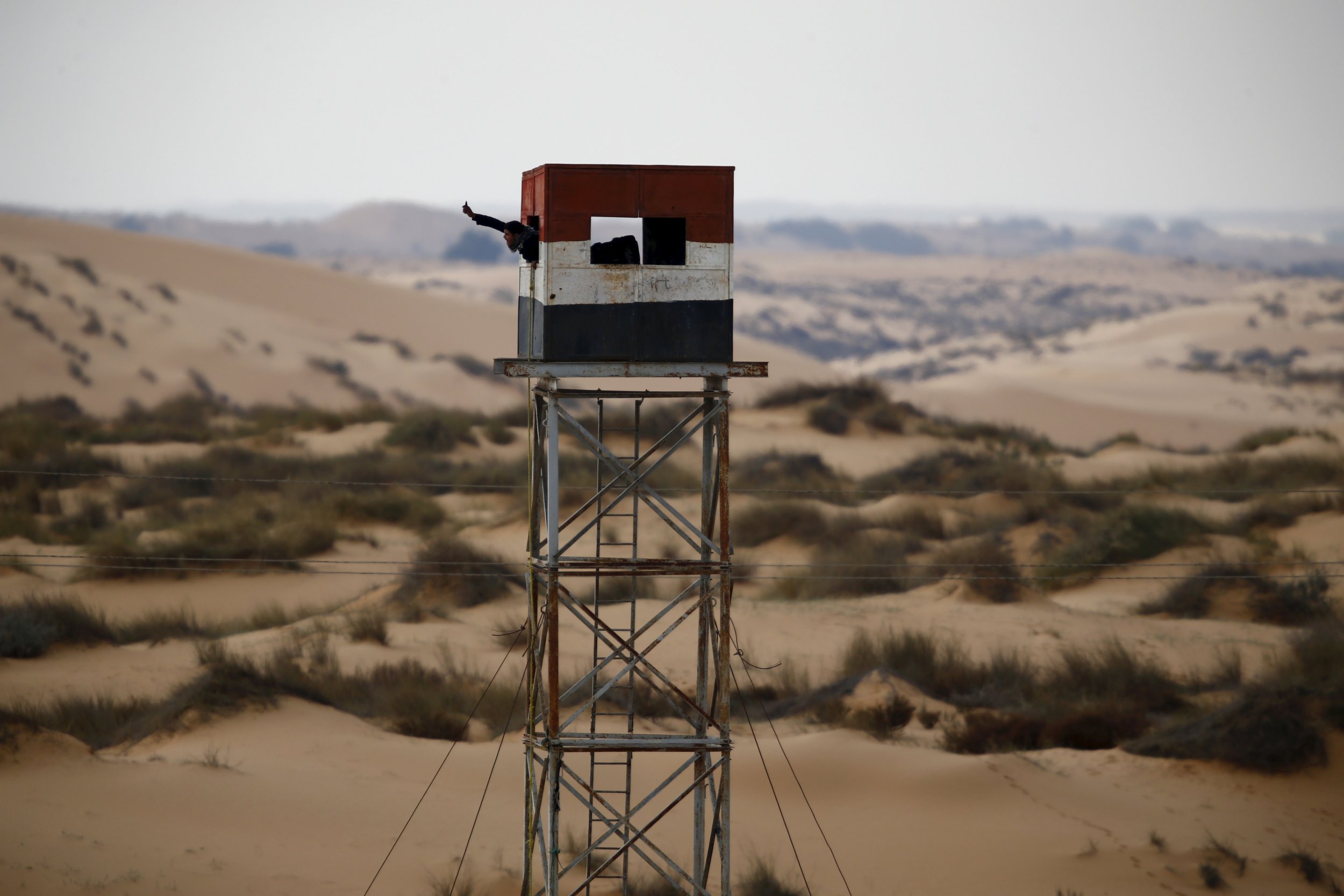 The Islamic State militant group (ISIS) killed seven people in two roadside bomb blasts in Egypt's Sinai Peninsula on Thursday as the group continues to wage an insurgency against the authorities of President Abdel Fattah el-Sisi.
The blasts killed at least five Egyptian soldiers, a military officer and a civilian, Reuters reported, citing military and medical sources. The group claimed responsibility for the attacks on a number of its affiliated websites.
A number of explosive devices were remotely detonated on a road in Rafah and in southern Sheikh Zuwayed as the vehicles passed next to them, sources told Reuters.
Cairo is facing a greater threat of radical Islamist extremism after the overthrow of president and Muslim Brotherhood leader Mohamed Morsi in July 2013. A jihadi group known as Ansar Beit al-Maqdis pledged allegiance to ISIS in November 2014, renaming itself the Sinai Province.
Morsi remains in prison and Sisi's regime subsequently outlawed the group and sentenced a number of its supporters to long prison terms and, in some cases, death sentences.
The group claimed responsibility for the Russian plane crash in the Sinai Peninsula in October 2015 when an onboard bomb exploded mid-air, killing all 224 people on the flight.
The United States is considering withdrawing American troops from a base in the Sinai Peninsula because of the growing threat of radical Islamists in the region.
At present, some 700 U.S. troops are stationed in the Sinai as part of the Multinational Forces and Observers mission that plays a monitoring role in the peace between Egypt and Israel, as dictated by a 1979 peace deal.
The troops are not assigned an offensive combat role here, and are bound by the treaty, therefore they cannot conduct operations against ISIS in the region.