ISIS Leader Abu Bakr Al-Baghdadi Is Not Dead and Will Turn Group Into 'Al-Qaeda on Steroids'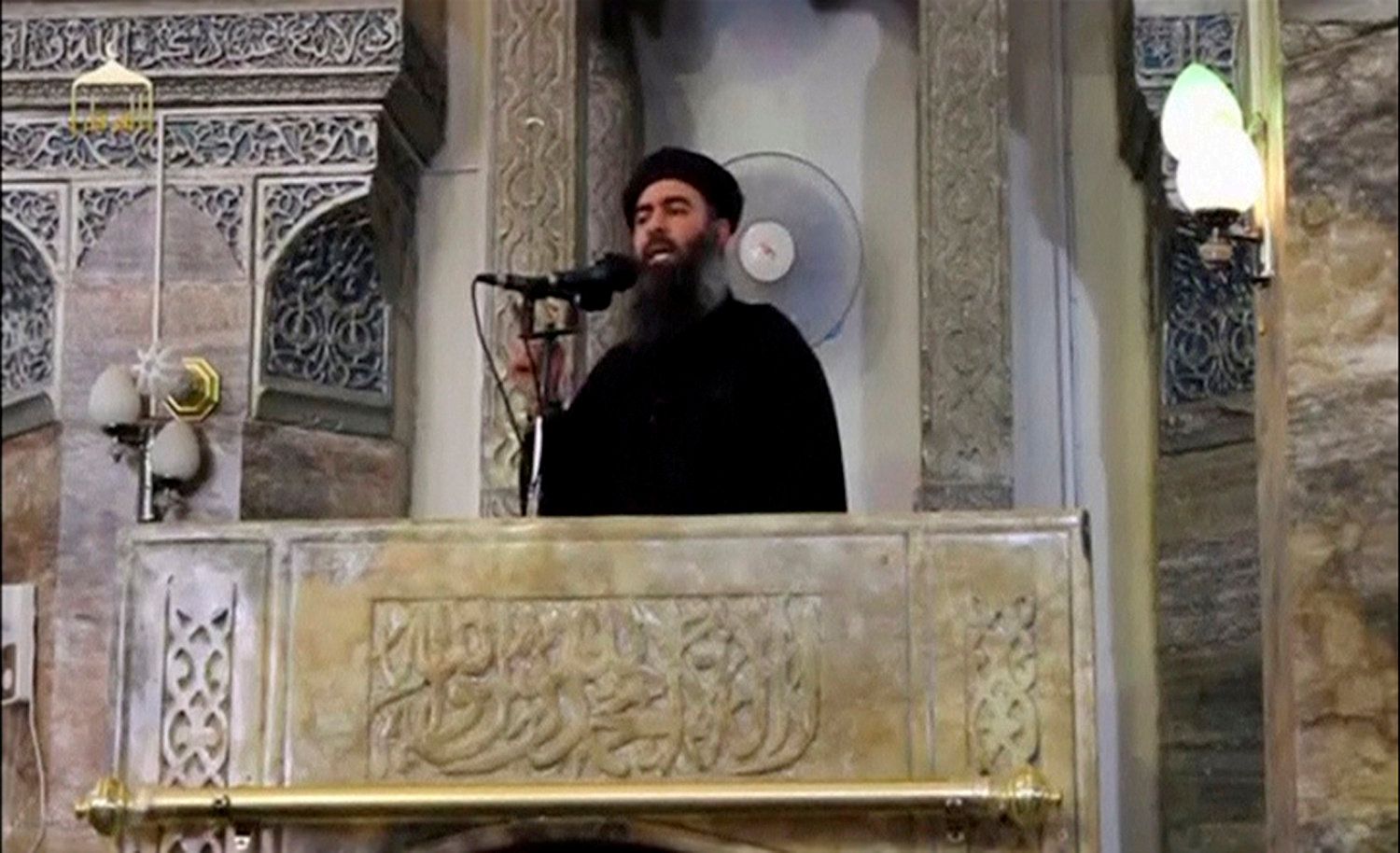 The leader of the Islamic State militant group (ISIS), Abu Bakr al-Baghdadi, is almost certainly still alive, according to one of Iraqi Kurdistan's intelligence chiefs, despite several reports that he was killed in Syria in June.
"Baghdadi is definitely alive. He is not dead. We have information that he is alive. We believe 99 percent he is alive," Lahur Talabany told Reuters in an interview.
"Don't forget his roots go back to Al-Qaeda days in Iraq. He was hiding from security services. He knows what he is doing," he added.
Talabany said Baghdadi is most likely hiding south of the eastern Syrian city of Raqqa, the de facto capital of ISIS's self-styled caliphate, currently beseiged by a Kurdish-Arab force backed by the U.S.-led coalition.
The intelligence official's comments come after top U.S. military officials said on June 11 they had no evidence that ISIS's elusive leader was still alive.
Russia said in mid-June that it had killed Baghdadi in a May airstrike near Raqqa as he met with other top ISIS leaders at a military council meeting. Tuesday, the Syrian Observatory for Human Rights (SOHR), a pro-rebel, U.K.-based monitoring group with extensive contacts in Syria, said it had received information from within ISIS that Baghdadi was dead, but could not confirm how he had been killed.
It said he had been living in the eastern province of Deir Ezzor for the past three months.
Responding to the SOHR's report of Baghdadi's death, the U.S.-led coalition told Newsweek: "We cannot confirm this report, but hope it is true. We strongly advise ISIS to implement a strong line of succession, it will be needed."
Baghdadi's death and severe injuries have been reported many times, yet there is still no verification of his demise. With Syrian, Russian and Iranian reports of his death, there will now be increased public scrutiny of his whereabouts and his potential successor.
Baghdadi presided over the rise of the most dangerous extremist group in the world from 2014, and the U.S. has dispatched special forces in an expeditionary force to hunt and capture or kill him and other ISIS leaders. It has also placed a $25 million bounty on his head. While his status remains unclear, the group's caliphate is slowly coming to an end.
Iraqi forces last week declared victory in the northern Iraqi city of Mosul, the ISIS bastion where Baghdadi declared the creation of the Islamic State in July 2014 from the pulpit of the city's Al-Nuri Mosque.
ISIS is now being slowly deprived of its key population centers, with coalition-backed forces taking more than a quarter of Raqqa's neighborhoods in their offensive, as well as taking Mosul
But this is not the end of the group, Talabany said. Instead, the group will embark on an insurgency like its predecessors Al-Qaeda in Iraq (AQI) and the Islamic State in Iraq (ISI). It will begin to resemble Al-Qaeda on "steroids," he said.