ISIS Leader Abu Bakr Al-Baghdadi's Ex-Wife Released From Prison in Lebanon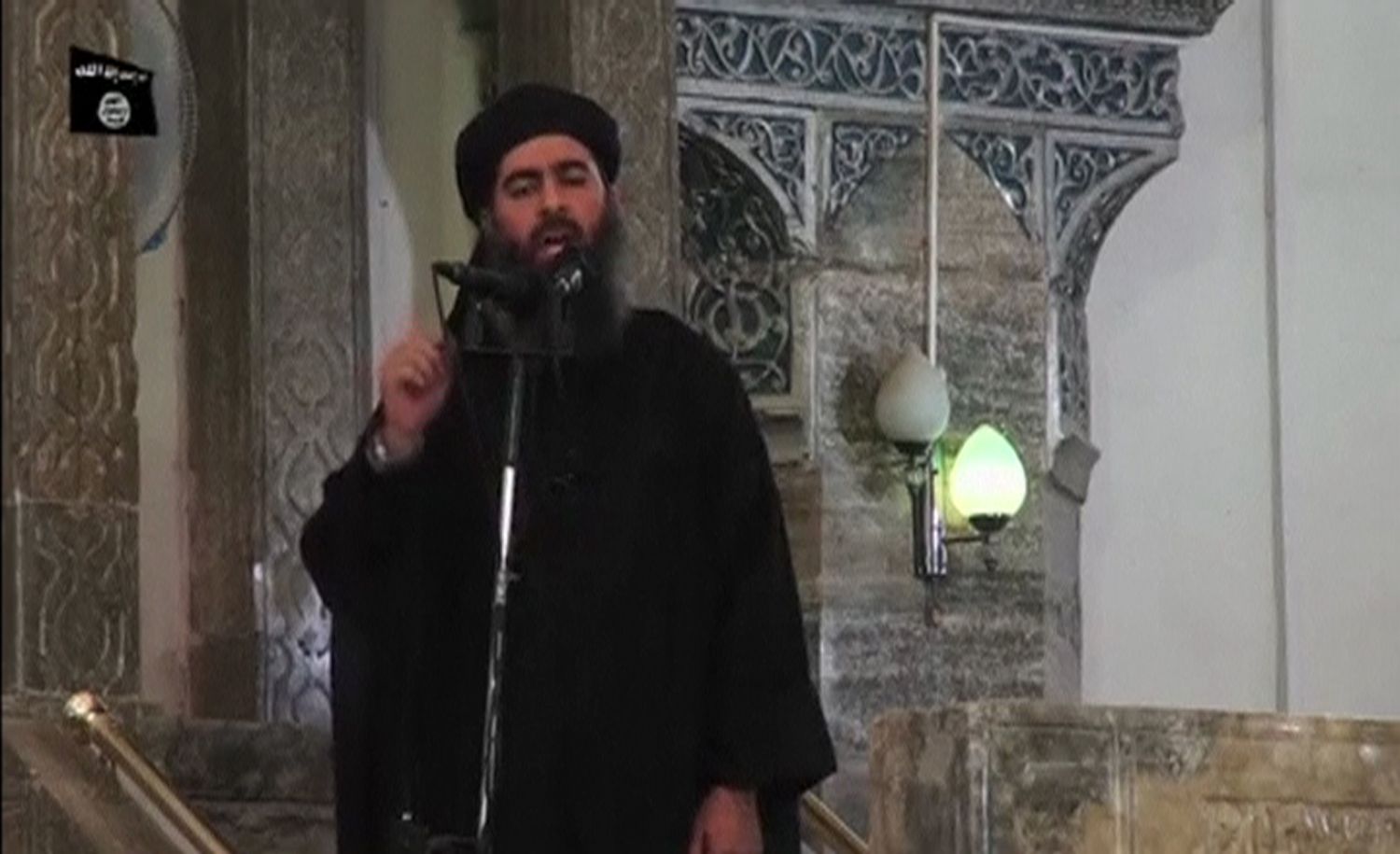 The former wife of Abu Bakr Al-Baghdadi, the leader of the Islamic State militant group (ISIS) and the most wanted extremist in the world, has been released from prison in Lebanon.
Lebanon's military court sentenced Saja Al-Dulaimi and her husband Kamal Khalaf to one year each in prison but both were released to take into account the amount of time the pair had already spent in detention since their 2015 arrest.
They were both convicted of membership of an armed extremist organization and for using forged documents, Lebanon's Daily Star reported.
Dulaimi gave her account to the court of meeting Baghdadi and marrying him in Iraq, before the verdict was delivered.
"Let me summarize the whole thing for you. In 2007 my [late] husband was killed on the front in Iraq and so I remarried [a man calling himself] Hisham Mohammad in 2008," she told the court.
She said that Mohammad was an imam who actually turned out to be Baghdadi, the man who in 2014 announced a caliphate for the world's Muslims that straddled the Iraqi-Syrian border.
She left Baghdadi, and later found out she was pregnant with his child. He continued to send $100 payments for their daughter Hagar's upkeep but stopped them in 2011.
"I didn't know that this man was Abu Bakr al-Baghdadi. My marriage to him lasted for three months and then I asked him for a divorce given his tight financial situation," she said.
Dulaimi then left Iraq to travel to Syria, she said, where Syrian regime forces detained her and her new husband at the end of 2013, before being released in March 2014. The couple were then detained again while attempting to enter Lebanon with forged identity documents.
Dulaimi claimed to have been part of a prisoner swap, released in return for the Al-Qaeda affiliate in Syria formerly known as the Nusra Front freeing 13 nuns from captivity in the town Maaloula.
Iraqi national Dulaimi first spoke publicly in March 2016 about her previous marriage to the man who has presided over the most brutal of militant groups, one responsible for beheadings, crucifixions, rapes and enslavement.
In an interview with Swedish newspaper Expressen, she called her marriage to Baghdadi "shallow" and said that he was a "normal family man." She claimed to have cut all contact with him in 2009.
"He was mysterious. He wasn't very talkative," she said.
"I didn't love him," she said at the time. "He was an enigmatic person. You couldn't have a discussion or hold a normal conversation with him…He just asked about things and told me to fetch things. He gave orders, nothing more."
She told the Swedish newspaper that now she wants to live in the West, after spending her days with the world's most brutal jihadi leader. Since her release from prison in Lebanon, that is now a possibility. "I was the one who left him...If I wanted to live with Al-Baghdadi, I could have lived like a princess," she said in March 2016. "I don't want money. I want to live in freedom."