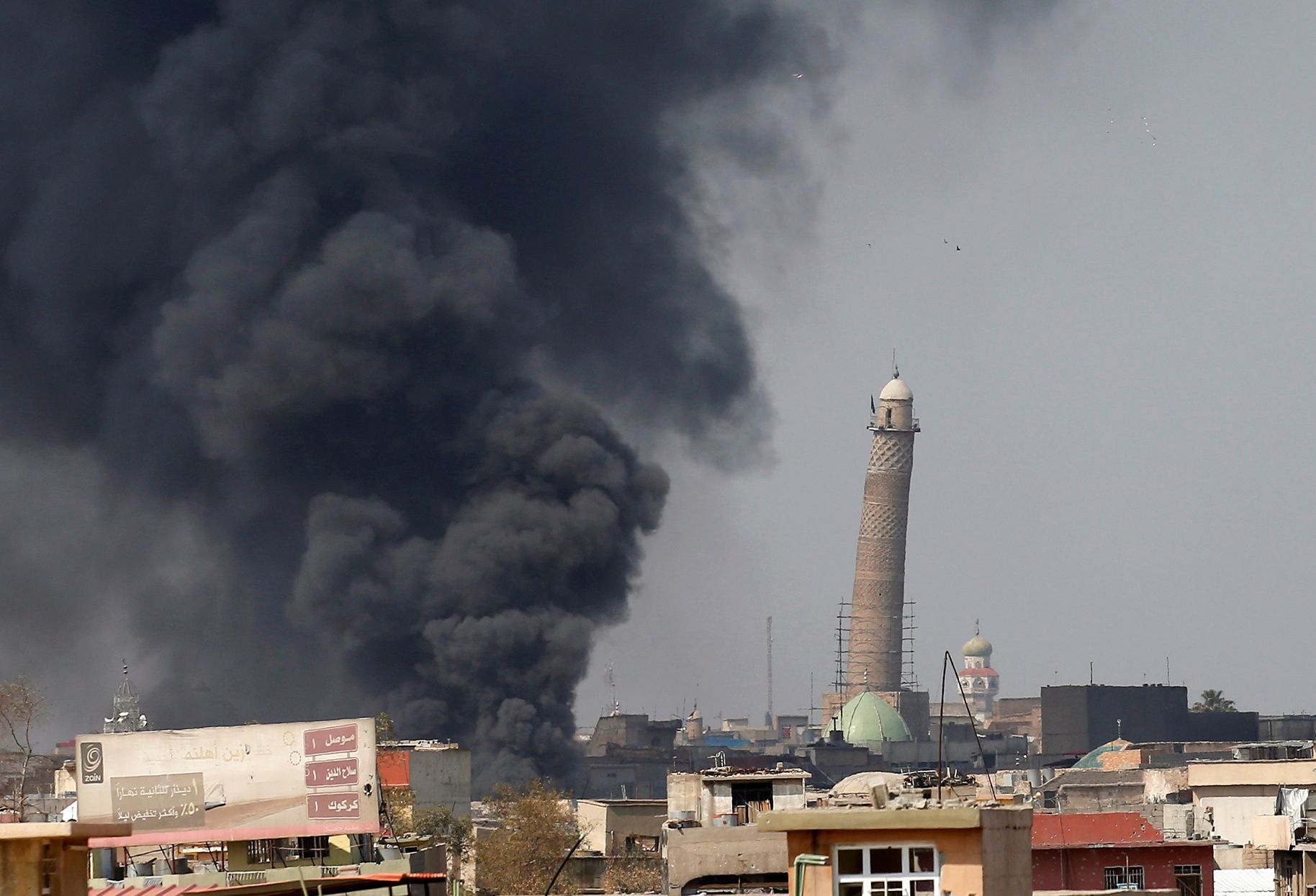 The leader of the Islamic State group, also known as ISIS, may have fled the group's final embattled stronghold of Mosul in Iraq using a series of coordinated suicide bombings.
Fuad Hussein, chief of staff to Kurdish President Masoud Barzani, said the influential ultraconservative Sunni Muslim cleric escaped Mosul about two months ago under the cover of multiple suicide car bombings, in an interview published Tuesday in The Independent. The Iraqi military, assisted by Kurdish forces, Iran-backed Shiite Muslim militias and U.S.-led coalition support have reportedly wrested more than half of the city from ISIS control. Facing such a bleak tactical outcome, Hussein said he and other senior Kurdish officials believed Baghdadi used the elaborate offensive to make it safely to neighboring Syria where the group still held swaths of territory in the east and north.
"Isis used 17 suicide car bombs from Mosul and some of their units from Syria to clear the road leading out of Mosul for a few hours," Hussein said.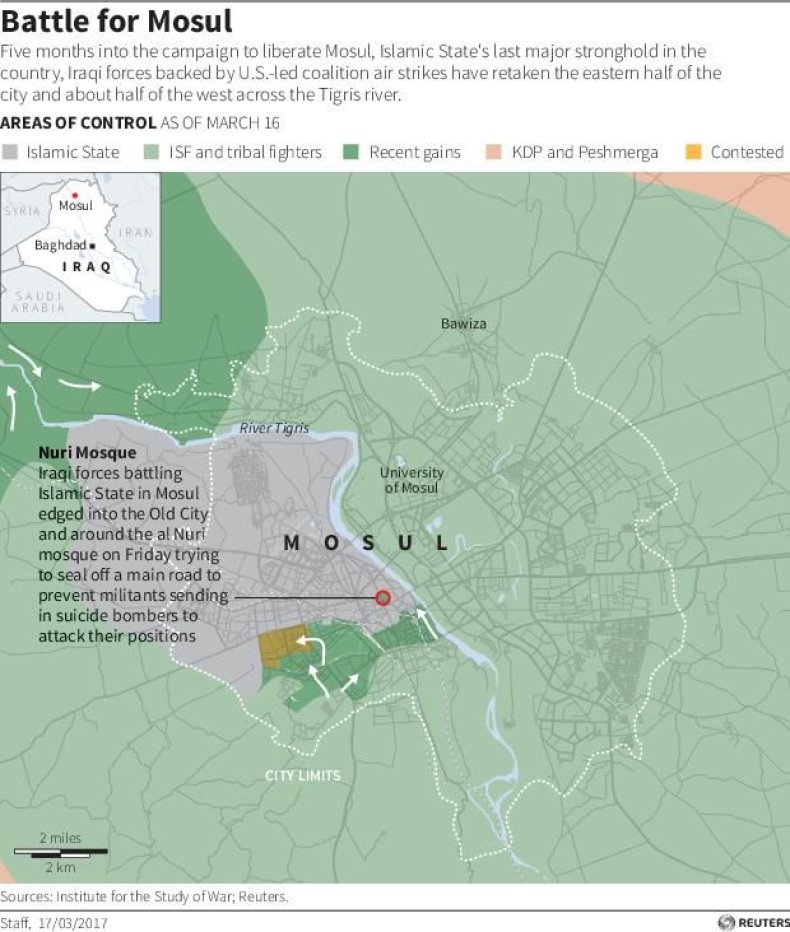 Hussein, who was based in the Kurdish Iraqi capital of Erbil, said Kurdish intelligence had monitored radio communications between ISIS militants and noted a celebratory mood among the jihadist units that originated and returned to Syria, home to the group's de facto capital of Raqqa. Earlier this month, U.S. and Iraqi officials also shared their belief that Baghdadi had secretly exited the war-torn city of Mosul. Baghdadi's whereabouts have been notoriously difficult to determine because of his complex system of masking his movements and sending messages to his followers.
ISIS began as Al-Qaeda in Iraq and became known for conducting a sectarian campaign of attacks against U.S. forces and the local Shiite Muslim community after the 2003 U.S. invasion of Iraq and ousting of Iraqi President Saddam Hussein. In 2006, the group changed its name to the Islamic State of Iraq and Baghdadi ascended to its leadership after his predecessor Abu Omar al-Baghdadi was killed by U.S. and Iraqi forces. Baghdadi rebranded the organization to ISIS in 2013, after expanding into neighboring Syria, where a civil war broke out between armed insurgents and the government of Syrian President Bashar al-Assad.
ISIS has since suffered significant territorial losses in Iraq and Syria at the hands of local and international forces in both nations.