ISIS Leader Abu Bakr al-Baghdadi Promises 'Victory' as Mosul Battle Rages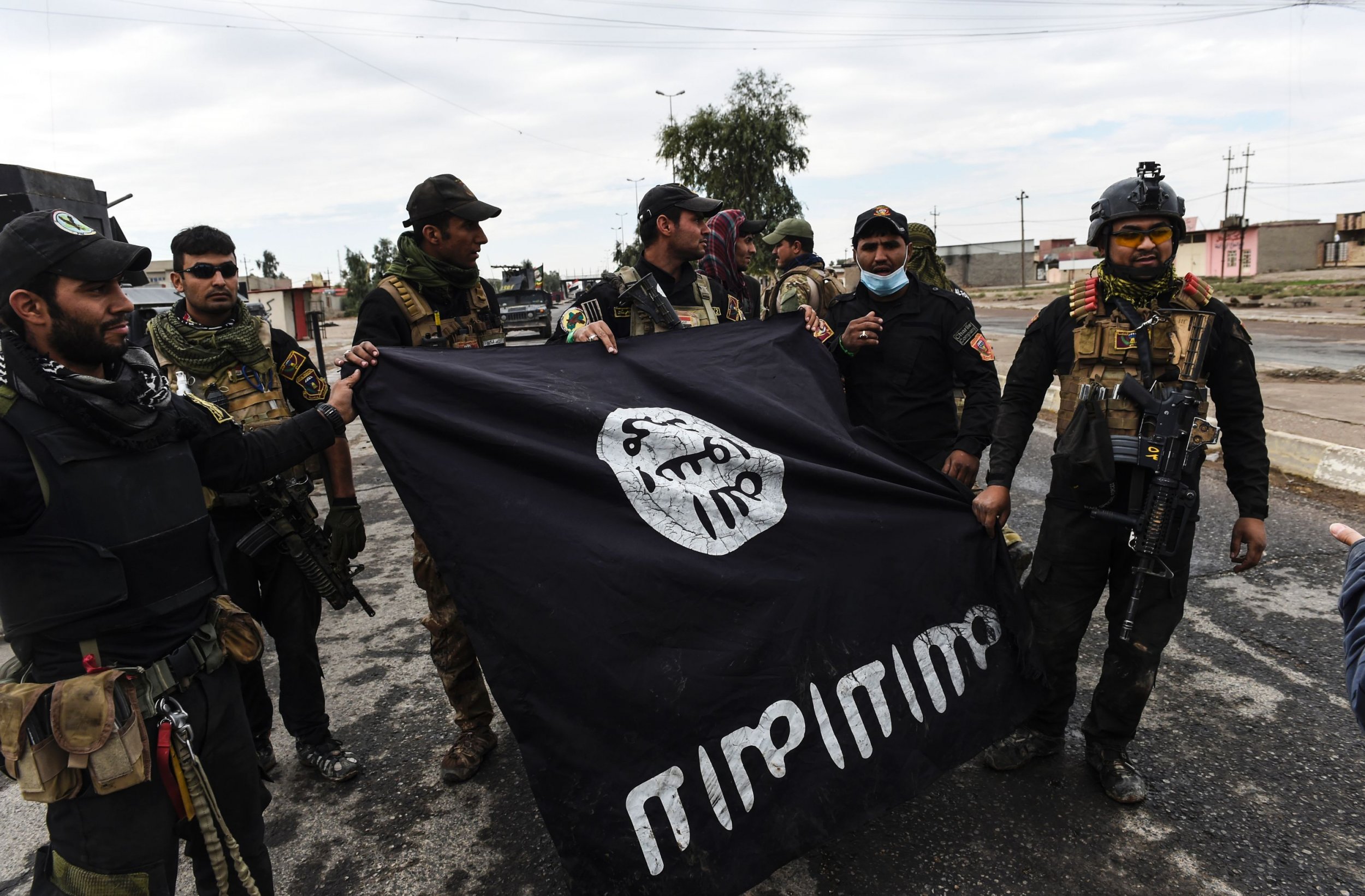 With Iraqi troops battling inside the Islamic State militant group's (ISIS) Iraqi bastion of Mosul, the militants' leader told his followers to fight to the death in what he said was a war against Shiite Islam, Western "crusaders" and the Sunni "apostate" countries Turkey and Saudi Arabia.
Expressing confidence in victory, despite the broad alliance of Iraqi and international forces arrayed against a few thousand ISIS fighters in Mosul, Abu Bakr al-Baghdadi called on the jihadis to "wreak havoc."
He also urged them to target Turkey and Saudi Arabia, Sunni Muslim regional powers he said had entered the war against ISIS.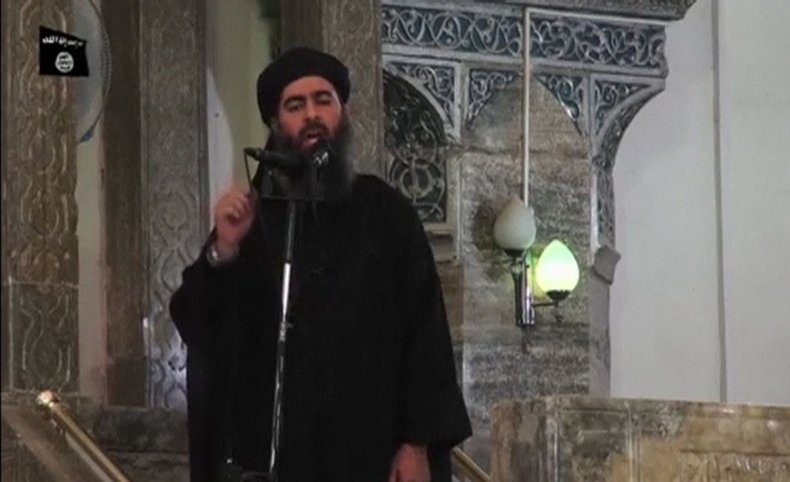 "This raging battle and total war, and the great jihad that the state of Islam is fighting today only increases our firm belief, God willing, and our conviction that all this is a prelude to victory," Baghdadi said in an audio recording released online by supporters Thursday.
Iraqi regular troops and special forces, Shiite militias, Kurdish peshmerga fighters and other groups backed by U.S.-led airstrikes launched a campaign in October to recapture Mosul.
Winning back the country's second biggest city would mark the defeat of the Iraq wing of a cross border caliphate that Baghdadi declared from the pulpit of a Mosul mosque in 2014. ISIS also holds large parts of neighboring Syria.
In his first audio message released in nearly a year, Baghdadi called on the population of Mosul's Nineveh province "not to weaken in the jihad" against the "enemies of God."
He also called on the group's suicide fighters to "turn the nights of the unbelievers into days, to wreak havoc in their land and make their blood flow as rivers."
Addressing those who might consider fleeing, he said: "Know that the value of staying on your land with honor is a thousand times better than the price of retreating with shame."
The exact location of Baghdadi, an Iraqi whose real name is Ibrahim al-Samarrai, is not clear. Reports have said he may be in Mosul itself, or in ISIS-held land to the west of the city, close to the border with Syria.
The authenticity of the 31-minute recording could not be immediately verified, but the voice and style closely resembled those of previous speeches Baghdadi has delivered. The recording appeared to be recent as it focused on the Mosul offensive, although Baghdadi did not mention the city by name.
Mosul still has a population of 1.5 million people, much more than any of the other cities captured by ISIS in 2014 in Iraq and neighboring Syria.
Targeting Turkey and Saudi
In a sectarian speech, Baghdadi called for attacks on both Turkey and Saudi Arabia, saying the Sunni countries had both sided with the enemy in a war he said was targeting Sunni Islam.
ISIS fighters should "unleash the fire of their anger" on Turkish troops fighting them in Syria, and take the battle into Turkey.
"Turkey entered the zone of your operations, so attack it, destroy its security, and sow horror within it. Put it on your list of battlefields. Turkey entered the war with the Islamic State with cover and protection from Crusader jets," he said referring to the U.S.-led air coalition.
Baghdadi also told his followers to launch "attack after attack" in Saudi Arabia, targeting security forces, government officials, members of the ruling Al Saud family and media outlets, for "siding with the infidel nations in the war on Islam and the Sunna [Sunni Muslims] in Iraq and Syria".
ISIS has been on the retreat since 2015 in both Iraq and Syria, in the face of a myriad of different forces seeking to crush the ultra-hardline group.
In addition to the forces marching on Mosul, it faces a broad range of foes in neighboring Syria. There it is fighting Turkish-backed Syrian rebels opposed to President Bashar al-Assad and U.S.-backed Kurdish fighters, as well as Russian- and Iranian-backed Syrian army units loyal to Assad and foreign Shiite militias.
Despite setbacks in recent months, Baghdadi said "the caliphate was not affected" by the death of some of its senior commanders, mentioning Abu Muhammad al-Adnani and Abu Muhammad al-Furqan, both killed earlier in 2016 in U.S. airstrikes.